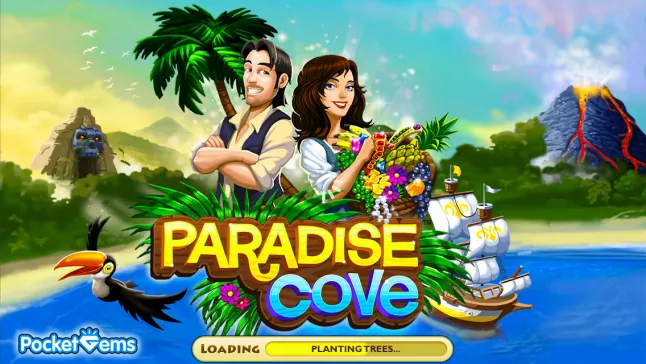 This week, Pocket Gems is celebrating the second birthday of our game, Tap Paradise Cove (TPC). When we launched the game in 2012, the typical lifespan for mobile games was about a month on average on the good side. A trend which we've noticed across the industry is that when players really love a game, and developers continue to evolve it, mobile games can live on for years. GungHo, for example, has done this well with Puzzle & Dragons which launched around the same time as TPC and is also still doing well today. We've been lucky enough to see this in our games as well, especially with Tap Paradise Cove, which has been a top-50 grossing game consistently for 100 weeks and counting.
We think that part of the reason titles like this have been so successful is because the makers of these games have continued to grow and evolve them in meaningful ways over time with new content, features and gameplay. Our goal has always been to run our games as a service and to make the player experience fresh and new each time our game is played. Next week, I'll be speaking at GDC about how we've expanded the life cycle of TPC by introducing hardcore game mechanics to players who were initially drawn to casual games. In the meantime, here are five "anti-aging" tips for mobile games:
1. Release Frequent Content Updates

Successful mobile games these days are living, breathing products. It's not enough to release a product then just sit back and watch, you need frequent content updates to keep players coming back. We're constantly adding new content to TPC and do the same for all our games. Campus Life, for example, just passed 300 downloadable content updates last week.
Players want to see new art and new characters on an ongoing basis. We've also found that adding side quests to the game on a recurring basis brings players back to it even if they have been less active for a while. It might sound like an intimidating feat, especially for smaller teams, but reusing assets in new and interesting ways and enlisting players to create content of their own can be both be extremely helpful in creating a sustainable content cycle. We have also built core technology that allows us to change each asset and value in the game quickly and easily.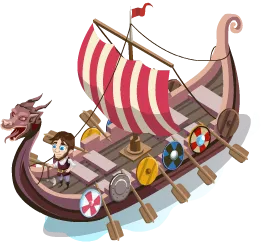 2. Continuously Iterate on Key Features

A successful mobile developer should consider launch day as "Day One" of the game's development. In addition to frequent content updates, adding in new features and gameplay modes gives players more to enjoy within a game that they already play. For example, a few months after the launch of TPC we released a new gameplay mechanic in which pirates would attack the players' town. The pirates stay on the screen and put your town under siege until the player goes back into the game and defeats them. A month later, we built on this and added player versus player battle element to the game. It was a huge improvement for the game and added an incredibly fun new dimension for our franchise.
3. Integrate Truly Social Mechanics

Every successful mobile game has some level of social integration, and you'll find the most successful games have mastered this aspect. Providing a way to either passively or actively play with friends is essential in a mobile game. At Pocket Gems, we try to think of what would be fun to do with your friends. We don't think efforts to create artificial mechanisms for sending them messages and invites work. While PvP gameplay would traditionally be considered a hardcore game mechanic, we saw engagement soar when we introduced that element to TPC and allowed people to battle their friends.
4. Expand the Core Gameplay Loop

Another thing that we learned from our previous games is expanding the core gameplay loop offers deeper interactive experiences. TPC began as a mostly casual game built around exploration, but over time we expanded the core loop to include more and more activities. In doing so we found that the game became more fun and that our average session length increased significantly. Today, rather than being able to simply build houses and collect coins, as in the initial launch version of the game, players are able to also craft items, go on voyages, battle pirates, and much more. Keeping existing players is easier than getting new ones and adding depth to a game they're already playing is one of our keys to success.

5. Talk to Your Players

The last tip for today is to make the player a partner in building and evolving the game. At Pocket Gems, we're constantly talking with our players, analyzing player data and responding to their feedback. The success of mobile games-as-a-service depends on the ability to evolve and change the game over time. Constantly iterating, listening to players, and using their feedback to revise and ship new features can help retain existing players and bring in new ones.
If you want to learn more about adding game mechanisms inspired by hardcore games in casual games, my talk at GDC is Thursday, March 20 at 3:05 pm, in room 3003 in the West Hall.
Hope to see you there!