The upcoming 2010 Game Developers Conference, which begins on Tuesday in San Francisco with its two Summit days and moves onto the Main Conference from Thursday to Saturday, offers a wealth of talks from prominent speakers in and outside of the game industry.
To help prospective attendees choose what talks to attend, and to help readers who can't attend to get a bead on what coverage they should be looking for on the web, we've put together this feature which covers the show's lecture in detail.
The show's content ranges from talks by storied game developers like Nintendo's Yoshio Sakamoto, one of the original creators of the Metroid franchise to outspoken, experienced indies like Chris Hecker, who sets his sights on achievement systems.
Along the way, game industry veterans will pick apart agile development, writers will criticize process, studio heads will share secrets, and a Roman fabulist will tell mysterious tales - all part of the eclectic mix of talks about the art and business of making games.
Full coverage of the show -- which is put on by Gamasutra's parent company UBM TechWeb -- will begin on the site on Tuesday and continue through this Saturday, so be sure to check back starting tomorrow for coverage of all of the important announcements and talks.
A Baker's Dozen of Hot Talks
There is a wealth of exciting talks at this year's GDC. Of course, we can't spend time recounting them all here; you'll want to pore over the descriptions on the official GDC website to make sure you don't miss anything that truly matters to you.
We're also assuming you're going to be tuning in for Sid Meier's keynote, catchily named 'The Psychology of Game Design (Everything You Know Is Wrong)', and discussing why 'including player psychology as a fundamental part of game design can lead us to some strangely counterintuitive places and save us millions of dollars in time and resources.'
That said, here are thirteen sessions that are bound to be compelling for one and all, bringing together some of the biggest names and exciting perspectives in the game industry.
For talk time and location information, be sure to click through.
From Metroid to Tomodachi Collection to WarioWare: Different Approaches for Different Audiences
Speaker: Yoshio Sakamoto (Group Manager/Software Planning and Development Department, Nintendo)
In his first-ever Western lecture, Nintendo's Sakamoto will present a talk called "From Metroid to Tomodachi Collection to WarioWare: Different Approaches for Different Audiences", spanning his seminal multi-decade contribution to video games.
Yoshio Sakamoto has been here from the start. In 1982 he joined Nintendo a year before the arrival of the Nintendo Entertainment System (NES) in Japan. He's worked as a developer for the entire history of the modern video game era, and is perhaps most noted for the Metroid franchise, where he has directed or supervised nearly every game in the series.
However, his development credits span a wide range of projects, with titles as diverse as WarioWare, Inc.: Mega Microgame$ and Rhythm Heaven. At times he and his teams juggled multiple notable projects such as these simultaneously.
Last year, while hard at work helping to supervise the upcoming Metroid title for the Wii system, titled Metroid: Other M, he also produced the Nintendo DS hit Tomodachi Collection. In this game Mii characters converse, sing and dance, and even dream. To date, it has sold more than 2.5 million copies in Japan.
In an industry that frequently draws a bold line between core and casual games, Sakamoto develops for both worlds. He challenges himself and his teams to find ways to satisfy every type of user, no matter what type of taste, or level of experience. At Game Developers Conference 2010, Mr. Sakamoto will talk about his thought processes and techniques on game designs that have allowed him to find market acceptance for his expansive portfolio of titles.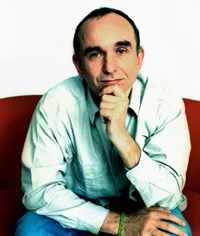 The Complex Challenges of Intuitive Design
Speaker: Peter Molyneux (Head of Studio, Lionhead Studios), Josh Atkins (Studio Design Director, Microsoft Games Studio)
Game development legend Peter Molyneux will present a lecture called "The Complex Challenges of Intuitive Design" with fellow designer Josh Atkins, discussing ways to "ensure that gamers of all abilities can quickly and easily immerse themselves in the game world." With examples from the upcoming Fable III, Molyneux will show examples of long-established game mechanics which Lionhead intends to replace with more user-friendly and modern iterations.
Storyboarding/Story Development at Pixar: Work Methods and Insights
Speaker: Matthew Luhn (Storyboard Artist, Animator, Pixar)
Character Animation at Pixar: Work Methods and Insights
Speaker: Andrew Gordon (Animator, Pixar)
Here's a cheat: one entry, two sessions. Seminal CG movie makers Pixar are giving a pair of two-hour lectures at the event -- the Toy Story and Up creators' Matthew Luhn will lecture "Storyboarding/Story Development at Pixar: Work Methods and Insights", while the Bay Area company's Andrew Gordon will speak on "Character Animation at Pixar: Work Methods and Insights".
Making a Standard (and Trying to Stick to it!): Blizzard Design Philosophies
Speaker: Rob Pardo (VP, Game Design, Blizzard Entertainment)
In a rare talk, VP of game design Rob Pardo discusses how the Warcraft, StarCraft and Diablo franchise creators "establish our own core [game design] values in the ongoing challenge to deliver a consistent, epic game experience", specifically referencing some of the successes and failures they've experienced along the way.
---
Creating a Unique Visual Direction: The Successes and Failures of Creating a Near-Future Cyberpunk Setting with a Renaissance Twist in Deus Ex 3
Speaker: Jonathan Jacques-Belletete (Art Director, Eidos Montreal)
Eidos Montreal art director Jonathan Jacques-Belletete presents a lecture on "The Successes and Failures of Creating a Near-Future Cyberpunk Setting with a Renaissance Twist in Deus Ex 3", providing some of the first concrete information about the much-awaited title.
Jacques-Belletete "...will discuss the creative underpinnings behind the unique blend of art style that combines the past, present and future in the next evolution of the Deus Ex franchise", with particular reference to the title's "Cyber Renaissance" look, which "is infused across the fashion, characters, environments and story."
The Crystal Mythos and FINAL FANTASY XIII
Speaker: Motomu Toriyama (Director, Scenario Writer for Final Fantasy XIII, Square Enix)
In this scarce Western lecture, Final Fantasy XIII's director and scenario writer Motomu Toriyama will discuss the creation of FFXIII's story and mythos, explaining the various processes involved in crafting The Crystal Mythos -- a foundational mythology which will underpin all games that share the "XIII" numbering. He'll discuss creating the world of the game, character design, and the development of drama between the characters. He will also speak on the direction he hopes to take in future projects.
Where Did My Inventory Go? Refining Gameplay in Mass Effect 2
Speaker: Christina Norman (Lead Gameplay Designer, Bioware)
In "Where Did My Inventory Go? Refining Gameplay in Mass Effect 2", BioWare's lead gameplay designer Christina Norman "will discuss how a small vision shift lead to radical design changes in Mass Effect 2's combat gameplay and RPG systems. Lessons learned will be presented, including the challenge of communicating gameplay changes to the existing player community."
Designing Shadow Complex
Speaker: Donald Mustard (Creative Director, Chair Entertainment Group)

Chair co-founder Donald Mustard is talking on "Designing Shadow Complex", discussing the acclaimed Xbox Live Arcade title and exploring "ideas on how to embrace the 'limitations' of the platform and use them to streamline your game design, prototype your title, and most importantly, boil your feature set down to its core essence of 'fun.'"
Achievements Considered Harmful?
Speaker: Chris Hecker (definition six, inc.)
Presenting a lecture called "Achievements Considered Harmful?", former EA fellow (Spore) and current Spy Party developer Chris Hecker tackles an intriguing angle on a major trend: "Achievements, awards, and rewards are ubiquitous in games these days... Unfortunately, more than 50 years of psychology research seems to indicate achievements may be doing subtle but irreparable harm to players and their feelings about playing games."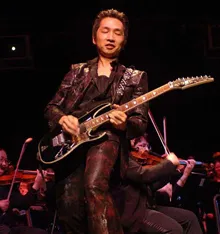 As Long as the Audio is Fun, the Game Will Be Too
Speaker: Akira Yamaoka (Grasshopper Manufacture Studio)
Veteran Silent Hill composer and recent series producer Akira Yamaoka, who has just joined No More Heroes creator Grasshopper Manufacture, will present a lecture entitled "As Long as the Audio is Fun, the Game Will Be Too". According to Yamaoka, the talk covers "my first 20 years in video game production, and the many years to come."
This retrospective, taken from Yamaoka's "first 20 years in video game production", will present an interesting angle: "People tend not to think about game design and audio design in parallel. I will present my views on audio design in games from a producer's perspective, having had experience in both roles. With few technological limits remaining, we can focus on achieving realism and interaction. What challenges remain in audio design?"
From Fantasy to Franchise: How to Build a Universe Worthy of Devotion
Speaker: R.A. Salvatore (Author)
In his first lecture aimed at the game industry, multi-million selling fantasy novelist R.A. Salvatore will present 'From Fantasy to Franchise: How to Build a Universe Worthy of Devotion', drawing lessons from his work in D&D's Forgotten Realms universe, and "presenting an examination of world building as a work in progress, through a sneak peek of his work with [Curt Schilling-backed Boston game developer] 38 Studios."
The Art of Interface Design at Harmonix Music Systems
Speaker: Kevin McGinnis (Senior Artist, Harmonix Music Systems)
"The Art of Interface Design at Harmonix Music Systems" is a talk by Harmonix's Kevin McGinnis discussing "an evolution over the years of how the company develops their user interfaces." The description explains: "Using games in their catalogue like Rock Band and The Beatles: Rock Band, a detailed visual thread of preproduction style boards, UI animation mockups, and tool development will be shown in describing their process."
Uniquely Ruthless: The Espionage Metagame of EVE Online
Speaker: Alexander Gianturco
For those who follow the unparalleled machinations that take place in CCP MMO EVE Online, this will be a famous story; for those who don't -- strap in, because this is one of the most fascinating things going on in player communities right now. As the description of the talk has it, "On February 4, 2009, arguably the most destructive act of player-on-player espionage in gaming history occurred: the disbanding and subsequent annihilation of the Band of Brothers alliance in EVE Online."
In this talk, Gianturco, who is the "spymaster behind this operation and many others", will analyze how the EVE Online "counterintelligence metagame" functions, and outline the exact tactics and tricks that allow players to create such fascinating scenarios within this unique game world -- even more fascinating since Goonswarm-affiliated speaker Gianturco, aka 'The Mittani' has run into major issues with his own alliance since the lecture was announced.
---
Summit Stars
Of course, the talks we've just covered are part of the conference's Main Program. On Tuesday and Wednesday, the conference halls of the Moscone Center will be given over to a host of summits in a wide variety of compelling topics.
The AI Summit, Mobile/Handheld Summit, Game Localization Summit, IGDA Education Summit, Independent Games Summit, iPhone Games Summit, Social & Online Games Summit, and Serious Games Summit each have their own unique windows into game creation.
Here's a pick of a talk from each summit that should not be missed:
AI Summit
Experimental Game AI: Live Demos of Innovation
Speaker: Richard Evans (Lead Simulation Engineer, Maxis), Ian Holmes (Assistant Professor, University of California, Berkeley), Adam Russell (Games Studio Manager and Lecturer, University of Derby), Michael Mateas (Associate Professor, University of California, Santa Cruz), Steve Rabin (Principal Software Engineer, Nintendo of America)
Rather than present dry, academic data, the speakers will demonstrate innovative new AI techniques live on stage at GDC. Says the conference description, "Prepare to be inspired to push the boundaries of traditional game AI!"
Mobile/Handheld Summit

Club Penguin DS: Elite Penguin Force - Postmortem
Speaker: Patricia Pizer (Consultant)
This session promises to be interesting. Pizer, a veteran with industry roots that go back to the late '80s at Infocom, will deconstruct the attempt to bring the massively popular kids' virtual world to Nintendo's most popular platform ever.
Pizer promises "A new way of thinking about cross-platform development: players satisfied that they're experiencing the world they've come to love and feel fulfilled by the game rather than feeling like the name of their beloved game was simply slapped on the box to get them to buy more merchandise."
Game Localization Summit
Advanced Localization Methods for Japanese Games
Speaker: Peter Fabiano (Localization Manager, Capcom), Fabio Minazzi (Founder, Binari Sonori), Mark McDonald (Executive Director, 8-4), Saeko Inoue (Localization Manager, Game Arts), Yeonkyung Kim (VP of International Software, Sony Computer Entertainment)
This roundtable summit concentrates on Japanese games, of course, but the insights provided by the experienced staff should be fascinating to both fans and those with an interest in bringing international products to or from Asia -- and should provide insight to "publishers willing to address the international markets with deep knowledge of global game development and advanced localization methods."
IGDA Education Summit
Leadership: A 21st Century Skill
Speaker: Kellee Santiago (President and cofounder, thatgamecompany)
Thatgamecompany has quickly become an indie darling and fan favorite thanks to innovative and moving games like flOw and Flower. In this talk, co-founder and president Kellee Santiago will discuss the company's struggle towards finding effective leadership -- something the team quickly discovered was lacking, despite the company's creativity.
Per the talk's descrption, "Kellee will detail the trials and tribulations thatgamecompany suffered during the development of Flower, how they turned things around, and what they hope to see in future years of game graduates."
Independent Games Summit
Increasing Our Reach: Designing To Grab and Retain Players
Speaker: Randy Smith (Owner & Game Designer, Tiger Style)
Randy Smith will keynote the Independent Games Summit. Tiger Style is the developer of the critically and commercially successful iPhone game, Spider: The Secret of Bryce Manor, named by Apple as its top-rated game of 2009. Smith, who is also a veteran of Thief creator Looking Glass, will deliver a broad keynote address.
iPhone Games Summit
New Dogs, New Tricks: Breeding Social Networking and Virtual Pets
Speaker: Andrew Stern (Stumptown Game Machine), Matthew Roberts (Producer, ngmoco:))
Stern, who's known both for launching the original games in the Petz series before its acquisition and rebirth from Ubisoft as well as his pioneering AI work on indie game Façade, will discuss here the design of his ngmoco-published iPhone pet game Touch Pets: Dogs.
Taking in "how the game's design had to grow and adapt as the iPhone game market filled with limitless low- and no-cost gaming and entertainment options, and how the team progressed the game mechanics to meet a wide variety of audiences' tastes and budgets," this talk should address the fast-changing world of the iPhone from a seasoned perspective.
Social & Online Games Summit
How Friends Change Everything
Speaker: Gareth Davis (Platform Manager, Facebook)
Of the major Summits, Facebook's platform manager Gareth Davis will deliver a keynote at the newly formed Social & Online Games Summit, titled "How Friends Change Everything". It will discuss Facebook's massive disruption in who plays games, as well as how games are best discovered, distributed, designed and monetized on the service.
Serious Games Summit
Seriously, Make YOUR Game!
Speaker: Jason Rohrer (Independent), Paolo Pedercini (Professor, Carnegie Mellon University), Ian Bogost (Associate Professor, The Georgia Institute of Technology)
Serious games are a challenging space to work in -- frequently, the games are created for large organizations which both may be unfamiliar with the game development process and require elaborate checks and balances throughout the course of the project.
Here, three speakers who are experienced indie developers -- two also academics -- discuss how to work within the system to produce good work. "What if instead of looking at the serious games space through the lens of sponsored projects, always in need of satisfied risk curves, we envisioned it more as a space filled with development risk takers in control of their own games, visions, and ideas of what can serious games can be?" asks the panel.
Conclusion
Of course, these lectures are just a fraction of the content on display at Game Developers Conference, with more than 450 sessions available to attend - full details of the line-up are available on the GDC 2010 Schedule Builder, and the official GDC 2010 news section has a lot more individual highlights of standout lectures at the show.
And as well as Gamasutra coverage of the major sessions, the vast majority of this year's lectures are being recorded with sync-ed video, audio and slides for GDC Vault. Game Developers Conference 2010 All-Access Pass attendees get complimentary access to the full vault for the next year, and the Vault will also be releasing free-to-watch sessions weekly or bi-weekly for the rest of the year.
Other major happenings at GDC this year include the GDC Expo Floor, open from Thursday to Saturday and filled with notable tools companies, console manufacturers and the Career Pavilion, as well as Thursday night's Game Developers Choice and Independent Games Festival awards, being streamed live for the first time.