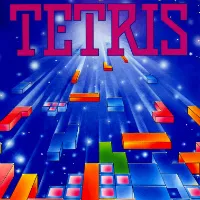 [Video Game Deep Cuts is a weekly newsletter from curator/video game industry veteran Simon Carless, rounding up the best longread & standout articles & videos about games, every weekend.
This week's highlights include a video profile of SOS creators Outpost Games, an analysis of Bubsy's Japanese translation and a longform Tetris documentary, among others.

One thing I'm noticing in today's video picks - some of these high-quality interviews and documentaries are getting low numbers of views, sometimes less than 1,000. This is mainly due to the sheer amount of videos available nowadays, of course.
But some vids are tricky to find because they're posted on 'Let's Play' channels that are otherwise high-volume & low-subscriber. Conversely, that great Tetris doc has >100,000 views already. Intriguing differences...

Until next time!
- Simon, curator.]

------------------

I was a video game sceptic, but now I'm a fan (Jessica Furseth / The Guardian - ARTICLE)
"Luke, how do I get this power moon? Luke!" I'm playing Super Mario Odyssey while my partner, Luke, is trying to work. "You'll figure it out," he says patiently. Luke has been playing video games since he was a child, but this is my first ever game, and he's thrilled that I'm invested in Mario's quest to save Princess Peach."

Outpost Games and SOS Documentary (Gameumentary / Destructoid - YouTube - VIDEO)
"Gameumentary recently traveled to South San Francisco to tell the story of a new game development studio called Outpost Games. The studio is working on their first title, SOS, which is a battle royale-like game, but with a focus on players as live performers. Think of it like an episode of Survivor. [SIMON'S NOTE: Outpost is super-interesting, being a VC-backed studio making a 'made for Twitch'-style game - a rarity!]"

The Xbox One has a serious exclusive games problem (Colin Campbell / Polygon - ARTICLE)
"Microsoft has given Xbox head Phil Spencer a vote of confidence, promoting him to executive vice president of gaming. In return, Spencer will be expected to solve the company's immediate problem: The Xbox One doesn't have enough big-name exclusives."

Getting Over It (Spoilers?) (Errant Signal / YouTube - VIDEO)
"I managed to make a Getting Over It video on YouTube without screaming or losing my cool even once! Do I get a cookie? Also, we talk about boring game design things and the concept of failure in videogames and frustration and pain as express aesthetic goals."

Xbox Live Indie Games - A 2D Retrospective (AJ Johnson / 8 Bit Horse - ARTICLE)
"Still, it was a wild ride while it lasted, and there were a handful of developers who made the service worthwhile, some of whom used this as a springboard toward a full-time career in game development. To that end, we're taking a chronological look at the notable developers of 2D video games who found their place on Xbox Live Indie Games..."

How They Translated Bubsy into Japanese (Clyde Mandelin / Legends Of Localization - ARTICLE)
"Several years back, a reader asked about how the Super NES version of Bubsy had been translated into Japanese. The game is filled with 90s American "attitude", movie references, and bad cat puns – many of which are presented as voice clips. So how did the Japanese version handle all of these translation challenges?"

Fairlight an Interview - A talk with Bo Jangeborg - ZX Spectrum (Gears Of Games / YouTube - VIDEO)
"An interview with the creator of Fairlight I and II (ZX Spectrum) : Bo Jangeborg. [SIMON'S NOTE: Very worthy and historically important, for those who remember this spectrum isometric classic.]"

How The Room devs succeeded on mobile, 'the only option left to us' (Jennifer Allen / Gamasutra - ARTICLE)
"At this point, Fireproof Games' Room games seem so entrenched as to almost be part of the foundation of the mobile game market. But when we caught up with Fireproof cofounder Barry Meade last week, he confessed to something many devs may empathize with: a sense of optimistic nervousness."

In Praise Of Video Game Castles (Philip Boyes / Eurogamer - ARTICLE)
"I can't help feeling that in their own 80s and 90s childhood, video games shared something of my infatuation. In those days - that early flush of creativity when everything was bright and cartoonish and simple - it seems like games were filled with castles."

What Works And Why: Emergence (Tom Francis / RockPaperShotgun - ARTICLE)
"I love Deus Ex, System Shock 2, and Dishonored 2, and the name for these games is dumb: they're 'immersive sims'. If you asked me what I liked about them, my answer would be a phrase almost as dumb: 'emergent gameplay!'"

4-2: The History of Super Mario Bros.' Most Infamous Level (Summoning Salt / YouTube - VIDEO)
"[SIMON'S NOTE: Almost 1 million views already! This is a spectacularly entertaining retrospective of how speedrunners have morphed approaches to a Super Mario Bros level over a decade plus!]"

AIAS Game Maker's Notebook: Nathan Vella (Ted Price / Libsyn - PODCAST)
"Capy's Nathan Vella stops by to chat with Ted Price of Insomniac Games about his journey from film into game development, leading a multi-project studio, comedy in games, and the future of indie development."

The (still) uncertain state of video game streaming online (Willie Clark / Ars Technica - ARTICLE)
"As these streamers and personalities have grown in popularity, so too has the discussion over the rights of streamers and developers in regards to said content. Are streams covered under fair use with content creators allowed to make money off of them? Or should the original creators of the games have a say in how their products are used in the public eye, not to mention a chance to generate profit?"

The Sierra Network (Jimmy Maher / The Digital Antiquarian - ARTICLE)
"Ken Williams got the online religion early or late, depending on how you look at it. Despite running a company whose official name was Sierra On-Line — admittedly, the second part of the name was already being de-emphasized by the end of the 1980s, and would eventually be dropped entirely — he had paid no more attention than most of his peers to the rise of commercial online services like CompuServe."

Roadside To The IGF 2018 (Gulmer / Medium - ARTICLE)
"I would like to honor some of the more unique and interesting games I've had a chance to play during the judging phase - focusing on the ones that didn't become finalists in any award category. [SIMON'S NOTE: this is a really amazing piece, picking things outside of the also-great finalists.]"

Huddle up! Making the [SPOILER] of INSIDE (Playdead / YouTube - VIDEO)
"In this 2017 GDC talk, Playdead's Andreas, Normand Grntved, Sren Trautner Madsen, Lasse Jon Fuglsang Pedersen and Mikkel Bogeskov Svendsen peel apart the layers woven together to make INSIDE's horrific [SPOILER], showing how its dynamic arms are imposed on a sack of physics bodies, moved by physics and animation as one unit, and glued together by specialized shading."

The story of The Crossing, Arkane's lost game (Blake Hester / Polygon - ARTICLE)
"When asked about The Crossing, Raphael Colantonio and Viktor Antonov, two of the game's leads, liken it to an ex-girlfriend. They were passionate about the project. They still have love for it. When they walked away, it was painful. But they'd never go back."

How Human: Fall Flat has kept its head held high (John Walker / RockPaperShotgun - ARTICLE)
"Human: Fall Flat is a sweet physics puzzle game that, well, was fine when it came out. A cute, entertaining little thing, but not something that was going to covet awards or expect breakthrough success. However, since a reasonably successful launch, Tomas Sakalauskas has been persistently smart."

The Story of Tetris (Gaming Historian / YouTube - VIDEO)
"In 1984, during the Cold War, a Russian programmer named Alexey Pajitnov created something special: A puzzle game called Tetris. It soon gained a cult following within the Soviet Union. A battle for the rights to publish Tetris erupted when the game crossed the Iron Curtain."

Plants vs. Zombies creator George Fan on past success, future risks, and drafts with Edmund McMillen (Chris Carter / Destructoid - ARTICLE)
"George Fan is pretty modest for someone who created Insaniquarium and Plants vs. Zombies, two of the most memorable and replayable games ever released. His career has spanned almost two decades, from freaky Flash games to creating a major franchise in Zombies, which is endlessly iterated upon by industry behemoth Electronic Arts."

------------------

[REMINDER: you can sign up to receive this newsletter every weekend at tinyletter.com/vgdeepcuts - we crosspost to Gamasutra later on Sunday, but get it first via newsletter! Story tips and comments can be emailed to [email protected] MINI-DISCLOSURE: Simon is one of the organizers of GDC and Gamasutra & an advisor to indie publisher No More Robots, so you may sometimes see links from those entities in his picks. Or not!]