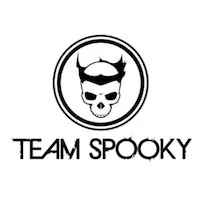 [Video Game Deep Cuts is a weekly newsletter from video game industry 'watcher' Simon Carless (GDC, Gamasutra co-runner), rounding up the best longread & standout articles & videos about games, every weekend.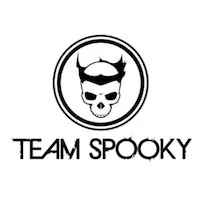 This week's highlights include a fascinating documentary on fighting game stalwarts Team Spooky, a hyper-analytical look at the top idle game mechanics, and a couple more 'best of 2018/early 2019 picks' roundups, among others.

Somehow managed to get all the links together for this week's roundup without even consulting the ol' RSS feeds and bookmarks, so this is a more organic compendium than usual - which means it skews a bit more historical than contemporary, perhaps. But they're good dogs, Brent.

Until next time...
- Simon, curator.]

------------------

The legacy of PlayStation creator Ken Kutaragi, in 24 stories (Matt Leone / Polygon - ARTICLE)
"To learn more about the man behind PlayStation, we recently reached out to those who have known him over the years. Ahead of next week's release of the PlayStation Classic, we tracked down more than 20 of Kutaragi's former co-workers and colleagues and asked them to relay memories of his time at Sony — positive, negative or otherwise."

Designer Notes 43: Clint Hocking – Part 1 (Soren Johnson / Idle Thumbs - PODCAST)
"In this episode, Soren Johnson interviews veteran game designer Clint Hocking, who started his career working on the original Splinter Cell and was also the Creative Director of Splinter Cell: Chaos Theory and Far Cry 2. They discuss how his early time as a Dungeon Master informs his design work, how he took a huge pay cut to join the games industry, and how the Splinter Cell team was conflicted over dynamic gameplay vs. set piece content."

Did the last game you shipped cover its costs? (Jake Birkett / Grey Alien - ARTICLE)
"I recently ran a poll on Twitter asking game devs if their last game covered its costs including a nominal salary for themselves, and you can see the results in the above image."

STAY FREE: The Team Spooky Story (Noclip / YouTube - VIDEO)
"Victor "Spooky" Fontañez used to spend his weekends running fighting game tournaments on the literal streets of New York City. In this documentary we explore his rise to prominence and the pivotal role of the Fighting Game Community in the rise of video game live streaming."

How do you write a horror game? (Greg Buchanan / GregBuchanan.co.uk - ARTICLE)
"Cassandra Khaw: 'Frictional Games' Amnesia burned itself into my memory with its best trick: it told you to run and hide, to crawl into closets and stay there. The gimmick's since been repeated in a few other places (Hello, Alien Isolation!) but I will always remember my first experience with it.'"

How Ultima 4 and Wasteland Ushered in a New Era of Maturity for RPGs (Jeremy Parish / USGamer - ARTICLE)
"A decade after the earliest computer role-playing games made their debut on PLATO terminals at American universities, Japanese designers defined their own distinct approach to the genre by paring it down to its essence... This marked a significant change from open-ended American RPGs, but it proved to be a perfect fit for the tastes of Japan's gamers. [SIMON'S NOTE: part of an excellent series.]"

The Expanded DMCA Exemption for Video Game Preservation Grants a Small Victory Amidst the Seventh Triennial Rulemaking (Keton Hansrajh / EFF - ARTICLE)
"Last month marked the end of the Seventh Triennial Rulemaking. As the DMCA currently requires, activists needed to repeat the exemption battle again in 2018 to maintain what was already granted and also to include online games. In January, MADE proposed an expansion to further expand the existing exemption... [SIMON'S NOTE: This is the clearest explanation of the ruling I've seen, and complex/interesting.]"

60 Indie Games To Get Excited About In 2019 (Sean Davies / FingerGuns - ARTICLE)
"2018 was a landmark year for indie games but with the potential on show from these 60 games, 2019 might be even better. That's enough waffling on from me, without further ado, here's… [SIMON'S NOTE: I first noticed this because No More Robots' Hypnospace Outlawis in there, but there's actually a load of other great stuff summed up here.]"

Ascendant: The Fall of Tomb Raider and the Rise of Lara Croft (David L. Craddock / Shacknews - ARTICLE)
"In 1996, Core Design's Tomb Raider revolutionized 3D gaming. Six years later, the franchise and its heroine had fallen from grace. Developers from Crystal Dynamics and Eidos Montreal look back on their blockbuster origin trilogy, and discuss how Lara Croft came back from darkness to take her place in the spotlight as one of gaming's most powerful and resourceful icons."

One Designer's 15-Year Journey to Ship The 'Doom' Mod He Started as a Teen (Patrick Klepek / Waypoint - ARTICLE)
"At 14 years old, 'Total Chaos' was an experiment. By 2018, Sam Prebble was haunted by an attempt to push, pull, and break John Carmack's engine in ways it was never intended."

Chinese Gamers are More Competitive and Completionist, More Homogeneous in Gaming Motivations Than US Gamers (Nick Yee / Quantic Foundry - ARTICLE)
"Chinese gamers are also more interested in Completion—the appeal of collecting points/stars/trophies, completing quests/achievements/tasks. Conversely, Chinese gamers score below average across the Immersion and Creativity motivations (the last 4 motivations in the chart)."

Designing death in the virtual city (Konstantinos Dimopoulos / The Wellcome Collection - ARTICLE)
"Video-game designers incorporate a healthy dose of reality into their fantasy dangers – it makes peril both fair and fun. And now the reverse is happening, as the exploration of virtual worlds feeds into the design of real-life environments."

The game store that outshines Steam by staying small and weird (Patricia Hernandez / The Verge - ARTICLE)
"Leaf Corcoran would rather you didn't compare Itch.io, his digital marketplace that currently houses around 120,000 games, to Steam, the leading video games distribution platform on PC. "We're a tiny company, the kinds of games and service are definitely different," Corcoran tells The Verge. "I like the idea of us providing an alternative thing.""

Beware the corporate video game canon (Lewis Gordon / AV Club - ARTICLE)
"Sony and Nintendo would have a hard time of pleasing everyone, of course, and these types of complaints are essentially a matter of taste. It might not be such a big deal if there were other means of playing these games, but, increasingly, there aren't."

The Strange Phenomenon of L.O.L. Surprise Dolls (Alana Semuels / The Atlantic - ARTICLE)
"Toy makers, who are experts at capitalizing on children's weird interests, have now figured out how to make a toy that replicates what kids like about unboxing videos. Enter the L.O.L. Surprise! doll, a sphere the size of a bocce ball that consists of seven layers of packaging."

The Best Video Games Of 2018 (Simon Parkin / New Yorker - ARTICLE)
"While 2018 was hardly a vintage year for video games, there were releases that nevertheless excited, stimulated, and challenged their audiences to think for themselves. Here are nine."

A Stairway To The Unconscious — Thief: The Dark Project, 20 Years Later (Liz Ryerson / ZEAL - ARTICLE)
"Thief: The Dark Project, re-released later as Thief Gold, is a computer game that doesn't provide escape in its virtual spaces so much as a sense of curiosity mixed with eerie discomfort. Thief is mostly a fun action videogame. But sometimes it gets a little too close for comfort to hitting on something deeper."

Designing characters as UI in State of Decay 2, Star Citizen, and Battletech (Alan Bradley / Gamasutra - ARTICLE)
"To get a closer look at how developers use models as UI we reached out to three studios working on very different games, with very different protagonists, and very different needs in terms of communicating information to the player in a way that feels unobtrusive and intuitive."

Top 7 Idle Game Mechanics (Mobile Free To Play - ARTICLE)
"The idle game genre has been heating up quickly on mobile. What was once a small indie niche has been expanding rapidly over the last years. So how do you, as a developer, take advantage of this trend? How can you create the next idle game idea that will dominate the market?"

This VR-live actor mashup is like your best absinthe-fueled nightmare (Joan E. Solsman / CNet - ARTICLE)
"Chained is the latest experience experimenting with a new trend in virtual reality that marries motion-capture live performers with scenes, sets and characters that exist only inside an audience member's headset. The added wrinkle is that these actors are standing right next to you, taking a supernatural form thanks to VR."

Taking Back What's Ours: The AI of Dishonored 2 (Laurent Couvidou & Xavier Sadoulet / GDC / YouTube - ARTICLE)
"In this 2017 GDC session, Arkane Studios' Laurent Couvidou and Xavier Sadoulet explain how the AI of Dishonored 2 was designed for a variety of systems including coordination of multiple NPCs, spatial reasoning for stealth and search, and a data-driven rule system for dialog and animations."

The Weird Brilliance of Onion Games (Hikikomori Media / YouTube - VIDEO)
"This is an introduction to Onion Games, the weirdest little Japanese Indie Game Studio that you haven't heard of, brought to you by the creator of Chulip and Rule of Rose."

------------------

[REMINDER: you can sign up to receive this newsletter every weekend at tinyletter.com/vgdeepcuts - we crosspost to Gamasutra later on Sunday, but get it first via newsletter! Story tips and comments can be emailed to [email protected] MINI-DISCLOSURE: Simon is one of the organizers of GDC and Gamasutra & an advisor to indie publisher No More Robots, so you may sometimes see links from those entities in his picks. Or not!]