On 18-20 September we attended the 4th edition of onGameStart (OGS) conference - the only global event that focuses over HTML5 gaming. This year edition attracted a wide number of developers, publishers, entrepreneurs, and other people who are interested in a modern web gaming solutions. The event was prestigious because of a presence of HTML5 gaming market leading publishers and of a fact that personally I found it very important for my company.
This blog entry should give you a clearer overview of the status, technology and business development of HTML5 gaming market now and for the future. It will be a review from a point of view of participant and representative of one of HTML5 games development studios. You will see what opportunities are waiting for you at such event and you will know what you should remember and focus on, because maybe one day you would come there as a participant or a speaker?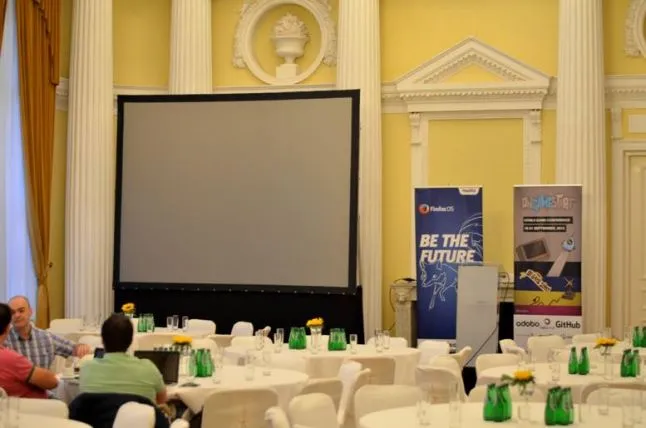 What advantages HTML5 games developer get in such events?
Is is a very unique opportunity to show yourselves and your products to a wider audience. You can use the potential of your presence to show to others that HTML5 gaming is working, doing well and has a future. It is also a kind of ignition to convince sponsors and publishers that by being here you prove that even a single developer can become significant. Because OGS is mainly a gaming conference there has to be a diversity in topics of presentations. We found a really good variety of technology, business and marketing topics. Such balance was very important, because I'm not actually a tech guy and some of the topic were beyond my knowledge. Anyway, I had a chance to listen to many interesting speeches and some of them were very inspiring.
There are also other advantages. Having a good lesson from developers or publishers experienced already in HTML5 gaming can give you a wider knowledge to your current development and management skills. This one of the reasons why you should go there. If you show someone your product and he would review it and give you an opinion, you can learn about potential quality of your product. Isn't that a great opportunity to gain experience and knowledge? I believe it is. In further part of my entry I will provide a couple most interesting elements of OGS agenda to show you that sitting at Google and searching for solutions isn't the only way to learn more about how to do a game and distribute it in HTML5 gaming market.
Speeches and presentations at onGameStart - are they worth to see?
Speeches, presentations can be called the educational part of the OGS. Person who has prepared a wide presentation already has achieved something in the means of HTML5 gaming industry. If you would like to expand your knowledge in certain topics you can attend to couple speeches only, but if you are fascinated with all aspects of HTML5 gaming niche, you can just come and absorb the knowledge. Part of the speeches made a really good impression on me and I believe they can be inspiring for anyone who would come and see them. So what can you learn from OGS presentations?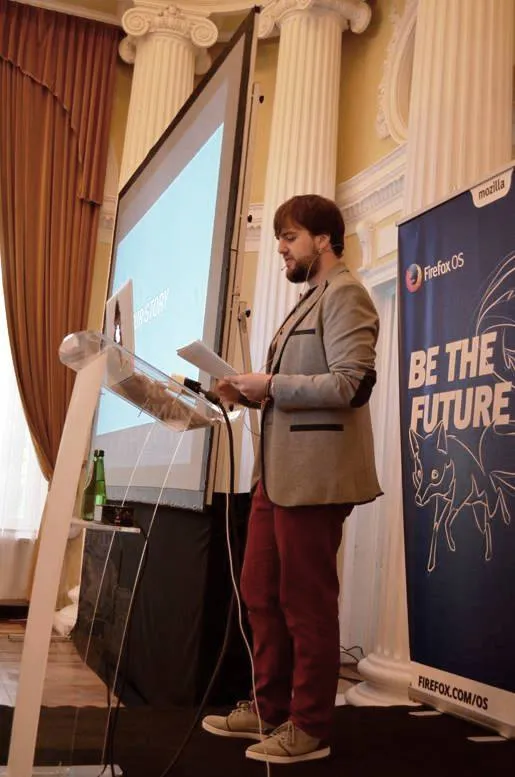 Some of most interesting examples (in my opinion) showed fantastic technological possibilities of WebGL engines which were introduced by Ross McKegney CTO of Verold. You can also find solutions to create your HTML5 game in the shortest time with proper tools and engines. You can see how a small developer Ivan Popelyshev managed to achieve success with his MMO Action Game called Bombermine.
What else was most impressive for me? I think speech and presentation given by Ashraf Samy Hegab showed how to build a real time multiplayer cross-platform game with a real time edit. That gives a developer a lot of possibilities for his online game development, live updates or bug fixes.
Apart from tech topic you can also learn how you need to build your business. Why? Imagine that you have a game, but you don't really know how to distribute it. At OGS conference you can learn from developers and publishers how to monetize, distribute, promote and sell your game. I'd like to mention our CEO's Piotr Gawle presentation in which he described what mistakes you can do as a small company, and how much patience and strong will it takes to succeed. This was really exciting to see the reaction of attenders over our worse and better moments. I will for sure make this presentation as a a base for a wider topic in my future blog entries.
Each speech was a good lesson. Hopefully speakers will share their presentations to a wider audience, because that will not only help to promote the idea of HTML5 gaming, but it is also a good base of practical knowledge, solutions and of course a promotion of their own business.
Did we learn more about condition of HTML5 gaming market?
Definitely yes. Like I wrote above you can meet and speak publishers and sponsors directly. They are not only a representatives of big networks where you can integrate your games. Their presence shows that HTML5 gaming is doing well and growing. Their interest in attending to such event prove that they support this niche and want to promote it as well as developers do. Showing there together, developers and publishers give speeches, they show status of their business development, variety of solutions and the new products.
One of good examples of market's condition is Boostermedia. Company has received and investment into their business and products development. That proves that the outside companies are willing to support our gaming market. Thanks to such investment, Boostermedia is capable to open new offices in Asia, America to develop their range and find more markets for web gaming. During Boostermedia's presentation we also learned that they plan to release new games in the near future. So as you can see their presence at conference and actions prove that company is growing and developing and this gives a good overview for the future of HTML5 gaming market growth.
One of the other examples is Odobo company. I had a chance to speak with its representatives directly and I heard some feedback about our current projects. Odobo develops games in a different model. They focus on real money gambling HTML5 games. That is totally different approach to use the potential of web based gaming. Their games are co-produced with other developers. They are polished, nice looking and working very well. Their business model is also unique, because until now we were only used to monetizing games with advertising, freemium or single fee licensing. It is interesting, and it gives to the market new way of monetization, a real and working solution and an alternative to current model of cooperation between developer and publishers.
Those couple examples prove that HTML5 gaming didn't stop it's growth. If you compare this year to past 2012 where we noticed a depression and we saw big companies cancelling their projects (Wooga, Facebok), then now we can say that HTML5 gaming market is doing much better and it grows. More and more solutions and products show up and succeed. I think that's most important point of OGS conference. Here we are all doing our best to work and show great games and solutions for our market.
I think that the 5th edition of onGameStart will bring a higher interest in the HTML5 gaming. Within one year everything in the market can change. Actually, it is currently changing from products and solutions I have seen at the conference. We learned about interesting business models by Odobo's example, we learned that publishers are pushing higher interest in advertising revenues over the freemium model. We have seen how development studios grow their presence with cool products, and we learned how to create our game, which business model should be used in it, and what sponsors can expect from you. I was really happy to be there with my team and that I learned so much and met great people.
Images source: https://www.facebook.com/onGameStart?fref=ts