So my personal project is moving along nicely.

The big step this week was getting all that needs to be done down on paper. I think got it all, but we'll by the end of next week the list might be twice as long.
Finally decided on a main character Mr. Robot.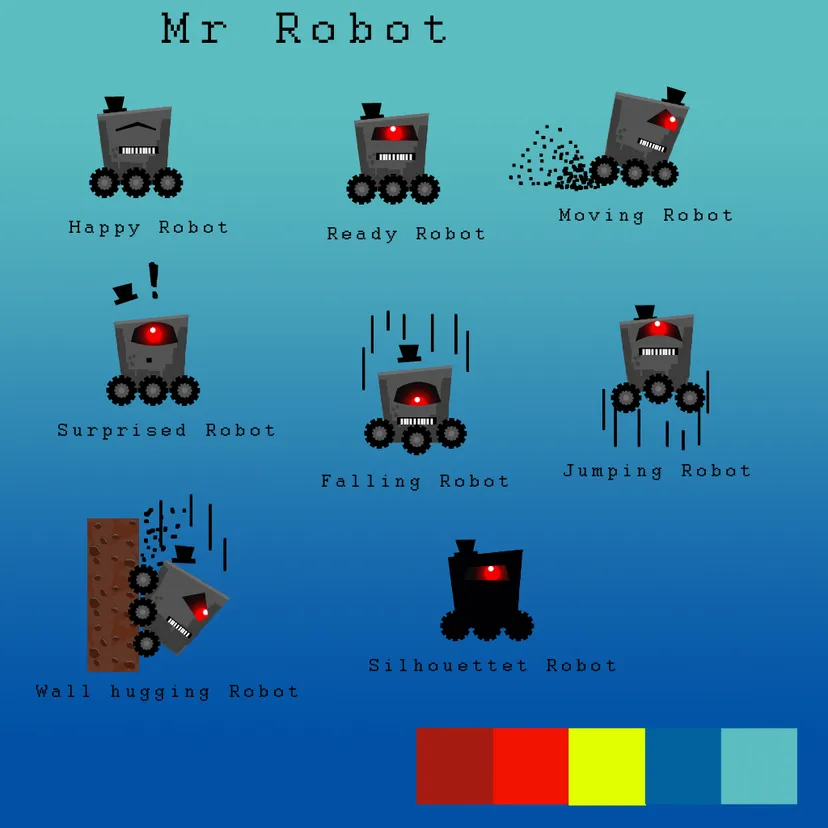 He fit the job perfectly.
So I have been doing animations for him and some simple sprites I can use to set up a test level.

Animations http://b-evil.dk/NPFR/
I've been tweaking his controls for almost two weeks it's really hard to get exactly what I want, but hopefully I'll get there soon.
I've also made some Mario style pickups, not quite know how big role they'll play in final gameplay but now we have em'
I got some tracks for the game as well that I think will fit and added them to the game.

This might end up as the main theme.
http://soundcloud.com/doublestone/menutheme

Here is the first video of game play footage. http://www.youtube.com/watch?v=OZvzHGSgxk8

And a screenshot.

Next up is making of some introduction levels to tweak my final controls.

And then I'll have a web demo for you all to try.

I hope.

At Zaxis Games we released Anrgy Viking Update 2.0 for Android, iPhone and iPad.
Angry Viking was the first game I've made for iPhone, so it was really nice to give it a touch up and add some of the features we didn't have the time to put in just before it was released.

We added OpenFeint to the Android version, and plan to do the same for iPhone and iPad.

Cheers
Bo