Introduction

It has never been easier to get a team together to create an awesome game. With various websites available just for this purpose and elaborate job offering/seeking forums there really hasn't been an easier time to assemble talent. Even though it can be a great experience working with designers, programmers and composers around the globe there are certainly pitfalls and things to watch out for.

In this article I will cover some insights and my experiences with working on the game Cathedral so far. Cathedral is created by our own indie studio Decemberborn Interactive and it consists of only me (Aron Kramer) and Eric Lavesson. This article will be especially interesting to small game studios that transfer and communicate their work globally everyday.

Sophisticated communication

Some of life's most profound and enjoyable experiences can be completely ruined by one thing: poor communication. This holds true in relationships and bussinesses alike and more often than not problems could have been entirely avoided if communication was better. The same goes for game studios, and even though it's easier to get ideas across with a small studio, it's definitely something you should be aware of.

If you're working with people in different countries, you better make sure they are at least profficient enough in English (and you too) to communicate new ideas for your games and to discuss things and give feedback to your partners. For example, "I really like this water level you're creating, but the edge of the bubbles look a little too bright for my taste" gets the point across much better than something in the lines of "Looks nice but something weird about bubbles they like white.".

This really, really isn't the best example probably and you'll have to excuse my lack of creativity for this one but what I'm trying to say is that the better and more profound you can communicate in a language the more original and synchronized your game will be. Make sure you have this covered and you're sure to end up with areas that all team members are a lot more happy with and that there are no hard feelings towards one or another.

For example, one of the areas in our game is called "Poison Pavilion". Eric Lavesson, the artist and programmer of Cathedral, immediately got inspired by the name only and it's one of our most original and unique locations in the game to date. What if I pitched the idea for the area as "Toxic crumbles" or something completely weird and auto-translated like that? I hope you get my point!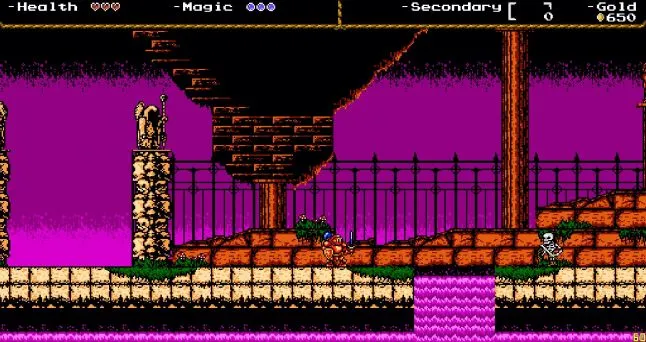 The toolbox for online game creation

There are a lot of different options as to how you handle designing a game with your team. Especially if there's one person who's more in control of the game than others, websites such as Trello or My Freed Camp can be extremely helpful. In my experience these websites are what you make of them and only really work if you make sure to handle and deliver all your work through those websites. For Cathedral we have a Trello available, but a big part of it is just Eric organizing all the features and implementations of the game on there.

Even though it's also a good way to pitch ideas and comment on each idea to bounce it back and forth, for Cathedral we've used things like Google Documents to compose game design sheets and world map ideas much more often. The great thing about Google Documents is that you can edit the things in real-time together.

Hosting websites like Dropbox can come in handy especially well for back-ups and stuff that you don't use at the moment. There's also a great website called My Air Bridge which transfers files up to 20 gigabytes completely free. Make sure the other person downloads the files fast though as it isn't a website that will keep your files on there for months on end.

Skype can of course be used to communicate ideas in a rough sketch but we at Decemberborn Interactive have actually preffered chatting and writing things out since you can actually review the ideas and make adjustments at all times. Making a Facebook group for your game or company or even just communicating through Facebook Chat can work really well if you know what you're doing.

Conclusion

There's a lot of pitfalls to look out for when creating games from different countries, but the thing is that every person is different and that every person has a different work ethic. You'll have to get accustomed to your partners to see what works and what doesn't and the only thing that can get you there is time. Creating Cathedral over the past year has been a wonderful experience for Decemberborn Interactive and after a year we've even had a business meeting to make things a lot more official. I can understand that's a lot more expensive if one person is from Europe and another from Asia, but it definitely helps tremendously. I hope this article was some food for your brain and we are always open for questions if you ever want to contact us.