Hi, my name is Deborah Han and I'm the Concept Artist for Cookie Jam Blast.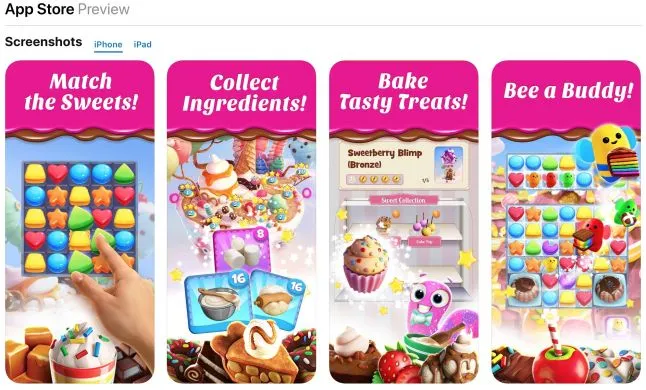 Cookie Jam Blast is a popular match-3 mobile game that is a spinoff of Jam City's flagship franchise, Cookie Jam. With over 95 million hours played on iOS since its launch, Cookie Jam Blast has become a top competitor in the popular match-3 and puzzle category.
The tiles in every puzzle are made out of colorful moon, star, and heart-shaped macarons while savory desserts from rainbow cakes to chocolate pretzels are inserted to add vibrant explosions that give players extra lives, bonus points, and special power-ups.
This is where I come in. Cookie Jam Blast currently has 76 maps and 1500 levels and I create map concepts that our level designers insert their puzzles into. We put a lot of work into the maps because it's probably one of the more bigger and exciting things to enjoy visually. Each map has 10-20 levels, so the player is on that map for quite a bit of time.
We make sure that there are many fun things to see along the path (level progression).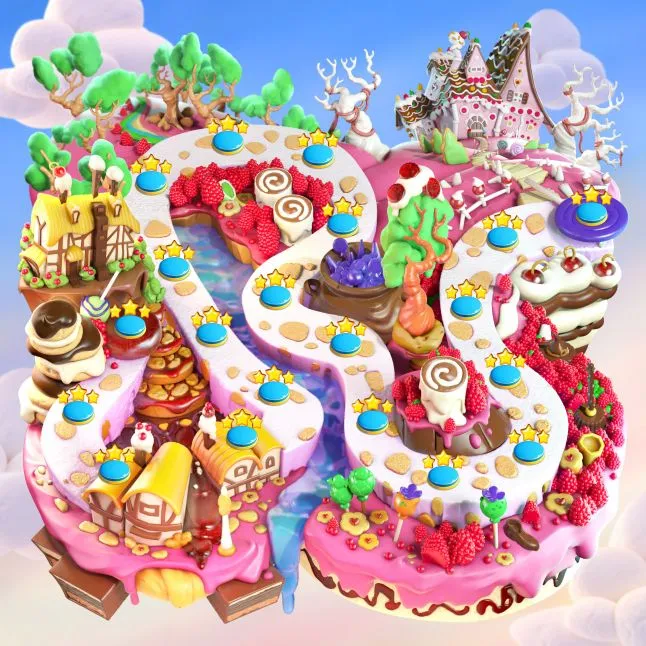 Besides being responsible for the creation of these maps, my work includes contributing ideas and gathering information for themes as well as finding reference images that are conducive for creating an amazingly rich dessert map.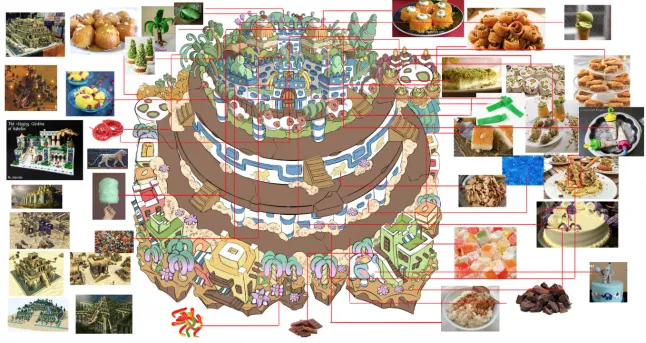 Food Architecture
So this is where the fun begins. The first thing we do in the map creation pipeline is select a theme, like a country or famous era, that is easily recognizable to anyone playing the game. From there, I research cuisines from that country or era and incorporate them into the map's architectural design.

Food architecture is found in all of our maps, whether it's the Sydney Opera...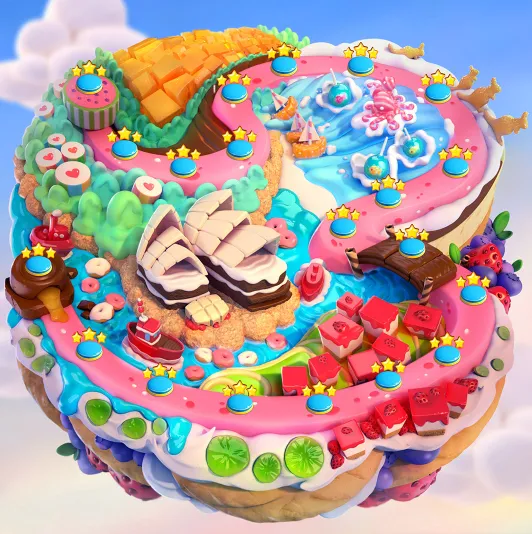 ...or a whimsical fairy hut.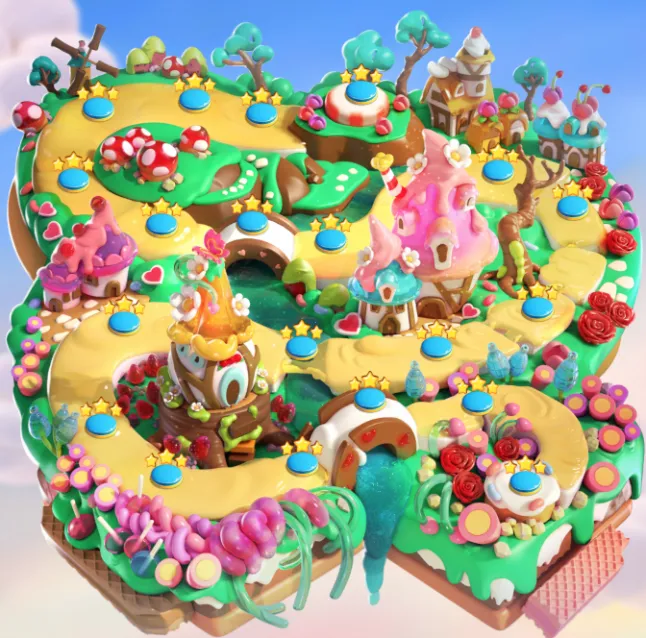 My objective is to apply desserts to architecture as cleverly and creatively as possible.
I've used ice cream cones for spires…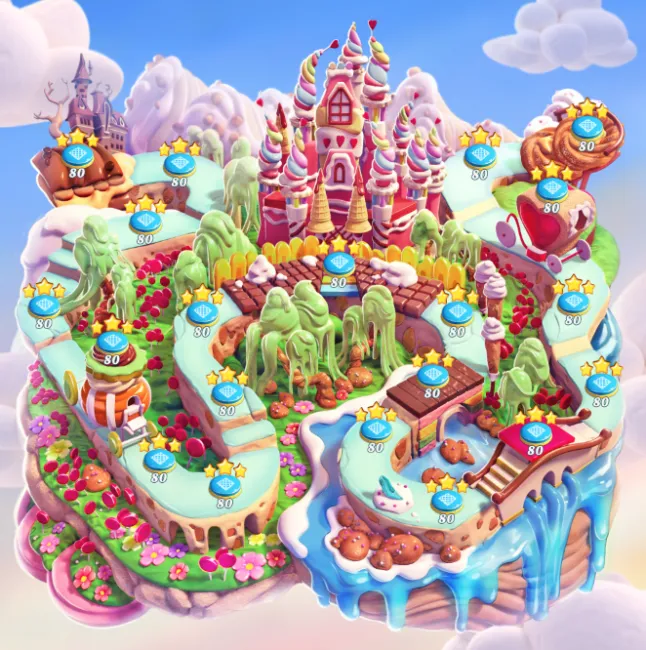 ...sugary churros for pillars in Roman architecture, and animal crackers for ancient Babylonian wall designs.
I've done many country maps with historical and iconic architecture. Here are some of my favorite places to design:
The Gaudi buildings in Barcelona.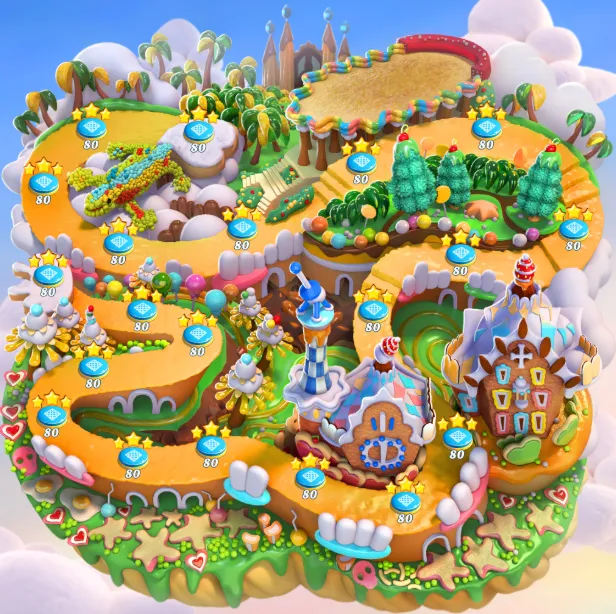 The Neuschwanstein castle in Germany (more famously known as Sleeping Beauty's castle).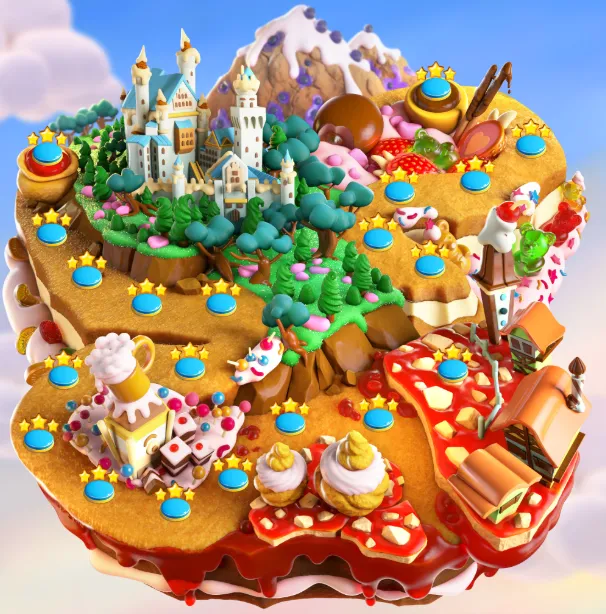 Morocco's Blue City in Chefchaouen.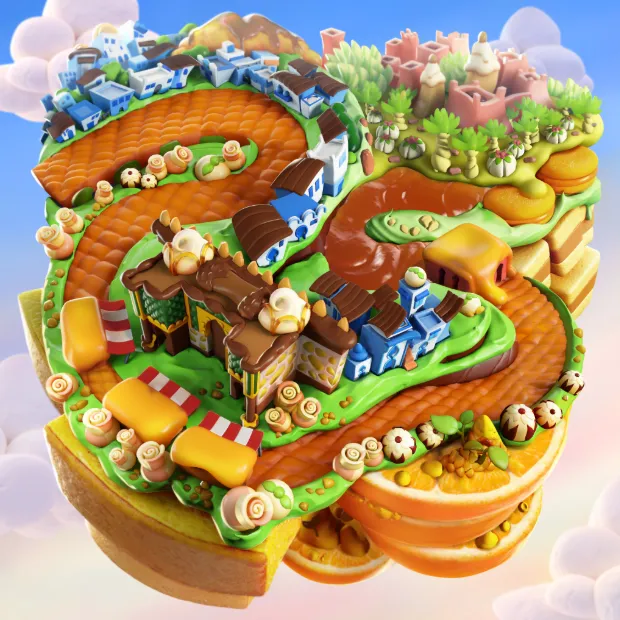 As Cookie Jam Blast progresses, I'm looking forward to exploring parts of India because I'm particularly drawn to their palette and design motifs. The Matrimandir and the colorful local landscapes is going to be really cool.
Roadmap to Production
We first flesh out a 2D concept illustration that then gets sent over to our 3D team for it to be sculpted and rendered to a complete finish before it's submitted for in-game use. There's a three-step process -- concept, sculpting, and rendering.

The Final Product
The worlds we create contribute quite a bit to the overall design of the game. I think the artistic language that we've established in our maps are in perfect unison with the other visual compartments of our game so nothing feels disjointed or out of place.
The way we get to highly polish the art in Cookie Jam Blast really shows Jam City's commitment and investment to showcase the best and keep that bar raised. I feel super privileged to be a part of this.