More people are accessing the internet from their mobile phones compared to desktops, which means that video game developers need to consider the option of HTML5 games. The ability to run in almost any type of environment, the affinity of players for online games, but also its share of 70% in the mobile development world (which is constantly growing) make HTML5 games an increasingly preferred option for game developers.
The browser is becoming the new desktop with huge game apps being developed as web game apps instead of native desktop or mobile apps. It's not too far to think that once the performance of browsers improves, we'll be seeing AAA games developed as HTML5 games, so they can be used on any platform as long as the browser supports it.
Over the years, some of the most popular mobile games have adopted HTML5 as the weapon of choice, and its flexibility has allowed not just the developers but monetization platforms to make game developers' lives easy.
For someone who has always coded games from scratch, the web is a much easier platform to develop for than any other. HTML5 appeared immediately as a competitor of Flash, the plugin developed and distributed by Adobe. Over the years, HTML5 clearly won, and the combination HTML5-JavaScript-CSS and became far more popular for creating interactive multimedia content over the web.
HTML5 advantages
The development of HTML5 games is based on the idea of offering players a better browsing experience, but also to make life easier for game developers. Some of the advantages that HTML5 games offer are the reduction of plugin dependence, offering a similar experience to the player no matter what devices he uses, and making the development process public for increased transparency.
Also, another advantage of HTML5 is the provision of new tags, with which game developers have the opportunity to create amazing visual effects in video games.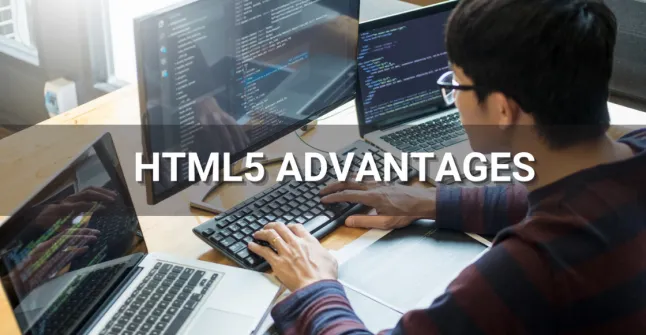 Big advantage: HTML5 runs on many platforms
HTML5 is perfect for the next generation of browser-based video games because HTML5 can support multiple different platforms, as long as the platforms understand the HTML5 language. This is a great advantage because more and more players prefer to access the internet and just play, not to install games that might take up space on their phone or desktop, which generally run slower than HTML5 games. Players are thrilled with this, as the effort to play online is minimal - this allows publishers to attract the players faster to an HTML5 game.
Minimal resources for great HTML5 games
One of the most important advantages of HTML5 games is that it does not require many resources to run. Also, being all online, HTML5 is a tool that allows massive improvements in the speed with which the game runs and loads. For players, this is a big plus, because users want faster online gaming experiences without a long loading break.
Things are simplified with HTML5
Many game developers prefer HTML5 because they are already familiar with working with it, which means it makes their job easier. Because many developers already know about HTML5, developing video games is easier and faster. In addition, for this reason, game development can be cheaper.
HTML5 games mean an efficient monetization
When it comes down to how you plan to earn from the mobile game, there are plenty of strategies to work with. Some of the common ones include ads, paid subscriptions, in-app purchases, and freemium models too. But when it comes to HTML5 games, the impressive success rate of 71% puts reward video ads at the top of successful mobile game monetization methods. Since HTML5 is on track to become the face of the mobile gaming industry, partnering up with some services to incorporate reward video ads is a smart step to take.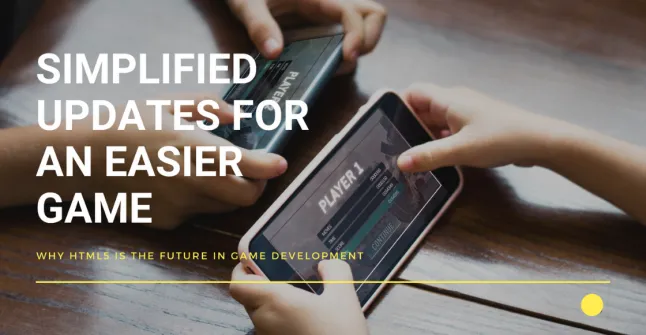 Simplified updates for an easier life
When it comes to updates, things are just as easy, because game developers only need internet access. The ability to update applications remotely makes game development companies prefer HTML5. Updates are done automatically, and the advantage for the player is that the update process is fast. In general, there is no need for the user to update the game manually, because the application updates itself, and anyone who accesses the video game, sees the application already updated.
Conclusion
HTML5 games are definitely the future of game development due to the many advantages they offer. Many game developers and game companies are considering that HTML5 will sooner or later become a very mature platform and will allow the creation of exciting, innovative games that could be played immediately and directly using the browser. In addition to the benefits of HTML5, there will certainly be challenges and unforeseen things as in any video game development process. But the benefits will certainly outweigh the possible problems, and HTML5 games will be more and more innovative with less time invested.
If you want to learn more about how an HTML5 game can provide an awesome experience for players, Starloop Studios is a leading game development company, which provides premium HTML5 game development services to publishers and game developers since 2011.