Resident Evil 5 Takes Full Advantage of Intel Core i7 Processors
[In this sponsored feature, part of the Gamasutra Visual Computing microsite, Intel examines the debut of Resident Evil 5 for PC and how it's been adapted to work on the multithreaded Intel Core i7 processor.]
Resident Evil (also known as BIOHAZARD in Japan), widely hailed as one of the strongest franchises in gaming history, has undergone a complete refresh for its fifth PC incarnation. Fully optimized to handle the increased horsepower of the Intel Core i7 processor, the new Resident Evil 5 (A.K.A., BIOHAZARD 5) for the PC had the gaming world eagerly anticipating the planned September 15, 2009 release.
Long recognized as the father of the survival horror genre, Resident Evil 5 (RE5) is the latest in a long line of hits. The new version should satisfy even its most demanding fans, who expect brilliant storyline twists and increasingly realistic character behavior with each new edition. Throughout the development cycle, Intel and Capcom worked closely together to make sure the new game would perform on top-of-the-line dream machines.
At the same time, RE5 also works smoothly on popular laptops using Intel processors optimized for mobile hardware. The result is the best version of the game to date, according to the previews. Regarded as a dominant force in console gaming, Capcom has now established itself as a major force in the multi-threaded, multi-core PC world as well.
New Tricks From an Old Favorite
Capcom's RE franchise has sold over 40 million units since 1996. So far, Capcom has released 13 different RE game titles and licensed three major motion pictures that grossed USD 3 million in box offices worldwide. In this version, players battle an African menace named the Majini, with escalating firepower offering a few new wrinkles.
RE debuted as a console game on the Sony PlayStation 1 and was set in and around a creepy mansion in mythical Raccoon City. The main hero was policeman Chris Redfield, who had to navigate through rooms, unlock secrets, and try to stay alive. In between, the goal was to blow away creatures infected with the T-virus, which bad corporate citizen Umbrella Corp. illegally unleashed instead of a new pharmaceutical.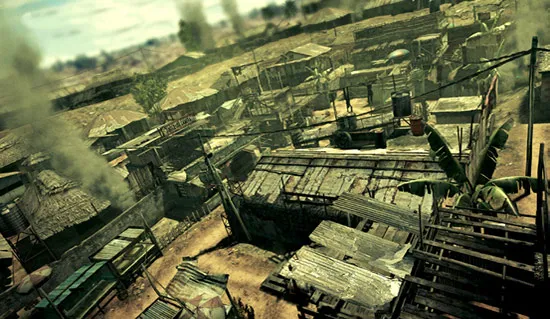 The first PC game's recommended specifications should bring back memories: the operating system had to be Microsoft Windows 95 or later, the preferred processor was an Intel Pentium processor 90, and the suggested video hardware was a 3D card with at least 4 MB of RAM. Contrast that with the recommended horsepower for the latest title: an Intel Core2 Quad processor series or similar, a 512 MB video card, and at least Microsoft DirectX 10.
Christian Svensson, Capcom USA's vice president of Strategic Planning and Business Development, said in a recent phone interview that he's very excited about the upcoming release. Thanks to a great relationship with Intel engineers, Capcom optimized RE5 for a full range of Intel processors. "We scale the performance up and down depending on the CPU in your system," Svensson reported.
"Regardless of what you've got, you're going to get a fantastic experience. If you look at what we've done with Street Fighter 4, with Devil May Cry 4, I think the common thread that most gamers have found is, 'Wow, I'm shocked at how well it runs on my system.' And that's the statement that comes out whether they're running the best hardware in the world or something that's mid-range. I think our teams in Japan have done a fantastic job of optimizing our games both up and down the spectrum of hardware."
Sidebar: Behind the curtains at the PCGA
The PC Gaming Alliance (PCGA) could be one of the most influential gaming groups you've never heard of. They're a non-profit organization whose mission is to drive the growth of PC gaming. They provide an open forum where members collaborate and cooperate to move the industry forward, and they encourage the exchange of information to "grow the PC gaming ecosystem worldwide."
Besides piracy, which is a key concern, the PCGA seeks to solve common customer questions, such as "Will this game play on my PC?" The group is working to establish a minimum bar for hardware that will define a PC gaming machine. Also envisioned are a set of gaming benchmarks so that the PC can be measured correctly. The PCGA intends to publish software guidelines for developers to help enable and best use hardware at the minimum bar.
One key area PCGA is addressing is data collection. Little data exists on the revenues for the PC gaming market outside of retail boxed sales in North America and Europe. There isn't much reliable data on the installed base of active PC gamers, nor are there many details about the PCs playing games.
The PCGA seeks to develop primary research to help guide members and now publishes the Horizons Report annually, which reports confidential information to members on installs, growth, and more. In this way, the PCGA speaks as one voice on the PC gaming market size and growth and can provide guidelines to simplify hardware specifications and speed the introduction of new technologies.
For more information, check their Web site at: www.pcgamingalliance.org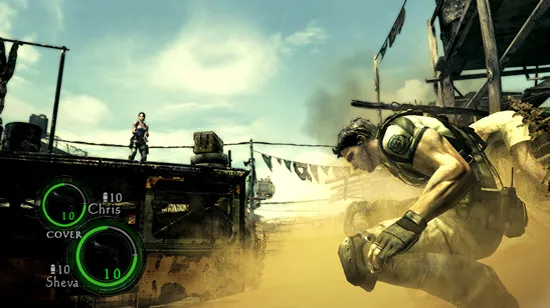 Earlier in 2009, Capcom released a benchmarking tool that allows you to gauge how well your system can handle RE5. The 600 MB download reports your processor speed, determines which DirectX version you're running, and computes an average frame rate. For more information, visit http://software.intel.com/sites/billboard/game-gallery/resident-evil-5.php
---
One of the things Capcom wanted to do with RE5 was to instill fear even when the environment is bright and easy to scan for enemies. "A lot of horror games do horror in the dark," Svensson said. "It's easy, because people are scared of what they can't see. You can generate suspense about what is coming into the field of view given a very limited lighting condition. When you've got a completely bright African environment, creating that same level of suspense, or fear, is a very different challenge."
Svensson noted that while Capcom has the most credibility as a console powerhouse, Capcom is also planning to expand its presence in the PC market. "PC gaming in general is an area of increasing investment for Capcom," he said.
"A few years back, if you thought of PC gaming and Capcom, you wouldn't actually use them in the same sentence. We're seeing that PCs have pulled so far ahead that basically they can do everything a console can do, at higher resolutions, and at 4x the frame rate. We've come a very long way, in our technology development, in marketing, in community outreach, to bring PC gamers into our family, and we've brought some of our biggest brands, in their best forms in many cases, to the PC."
Svensson points to the power of a new generation of Intel processors as unlocking a growing wave of gaming potential. Freed from the single-thread world of limited possibilities, game developers can truly challenge themselves with interesting "what if?" questions. "What that brute strength and overhead in the new CPUs allows us to do is ask ourselves, 'What are some of the things we couldn't do on a console that this horsepower now enables?'"
"Some of the new things, like new shaders, DirectX 11 support, better lighting, better depth of field, higher resolutions, higher frame rates, are all possible now, and those are the nice, easy things . . . We just can't give that experience on a console. We think we're providing PC gamers something special and unique to them."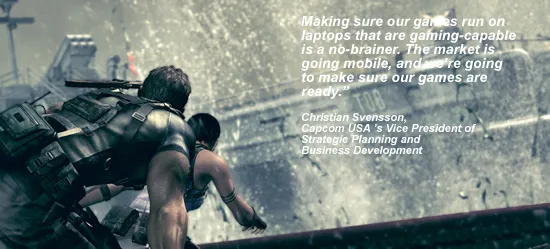 Much of Capcom's success is driven by their investment in the MT Framework, a proprietary game-development engine used for several recent titles. "MT stands for two things: multi-target and multi-threaded," Svensson noted. "We target multiple platforms, with the PC being a key one. 'Multi-threaded' refers to how our engine deals with multi-core, multi-threaded CPUs and GPUs, and how we can put those technical resources to better use."
Svensson said that for years, the MT Framework team (led by Jun Takeuchi, Capcom Japan's video game director and chief producer of RE5) has been creating a world-class game engine. With help from Intel, that work is starting to pay off handsomely, and Svensson is noticeably proud of the result. "Dare I say that Resident Evil 5 is the game that cements that engine as certainly being among the upper echelon? If Devil May Cry, Dead Rising, and Lost Planet didn't do it, Resident Evil 5 certainly does. The team has long looked at the challenges of multi-core and multi-threaded architectures and the complexity that brings. We made some significant investments early on, and we are now moving onto newer versions of the engine. We support more threads and more cores, across CPUs and GPUs."
Like Intel, Capcom is a member of the PC Gaming Alliance (PCGA), which publishes the annual Horizons Report. The private document provides an accurate estimate of gaming sales with a decided hardware bent. Svensson, a board member of the PCGA, noted that according to forecasts, the notebook and mobile markets are exploding.
How much is the market exploding? Check the news release about mobile gaming on the PCGA Web site: "In 2008, globally there were 42 million desktop consumer PCs and 31 million notebooks shipped that could be used for gaming. By 2013, that annual consumer desktop figure will climb to 59 million and the notebook figure will grow to 118 million. Globally consumer PCs that could play games and gaming hardware market was $68 billion in 2008 and it's expected to reach $143 billion in 2013. The installed base of consumer PCs in the world (desktops and notebooks combined) that could be used to play games in 2008 was 228 million and by 2013 will jump to more than 600 million."
"The market is increasingly shifting to be a mobile market," Svensson said. "Making sure our games run on laptops that are gaming-capable is a no-brainer. The market is going mobile, and we're going to make sure our games are ready."
To do that, Capcom optimized RE5 across the full range of options, from the Intel Core2 Extreme mobile processor to the Intel Core i7 processor Extreme Edition. The game is fully compatible with mid-range and upscale Intel-based motherboards, in all flavors, and including graphics.
The upper end of the mobile market -- premium laptops with gaming chops -- has always been a sweet spot, but the PC space buzz is dominated by systems with cooling towers that protect full-featured multi-core processors. No matter what improvements are made in graphics, the brute strength of the processor dictates how close your home PC is to the bleeding edge and deserves the biggest investment.
Here's some news you can use: not long after its introduction, the Intel Core i7 processor shattered benchmarks and quickly earned a reputation as the "best processor on the planet." (see www.intel.com/performance for additional information) This is what you get with the new Nehalem architecture: Intel Turbo Boost Technology, which provides processing power on demand, boosting the clock speed whenever temperature and power levels permit.
Intel Hyper-Threading Technology provides two threads per core, enabling optimized multi-threading with up to 8 threads on a 4-core Intel Core i7 processor. You get an integrated memory controller, Intel QuickPath Interconnect, and an 8 MB shared cache. For high-end gaming, the Intel Core i7 processor Extreme Edition is the reigning powerhouse.
Intel makes sure that the biggest games work well on their hardware; they spend a lot of effort reaching out to developers and making that the case. As a result, if you've got Intel hardware, you're pretty assured that if it's a big game, it is going to run well.
---
Let's Get Technical
At this point, Svensson turned the discussion over to his technical team. Capcom Japan's Jun Takeuchi is the video game director and chief producer of RE5. He echoed the idea that while consoles used to be the primary focus for Capcom, they are increasingly focusing on PC games as well. "When developing a title for the console, the hardware specs are fixed," he explained.
"In some ways, this makes it easier to develop. Conversely, this keeps us from implementing new technology and driving the leading edge. Furthermore, with the current console hardware now several years into its cycle, the gap between current PC capabilities and consoles is widening. We may begin to start developing with the PC as the lead platform, to take advantage of these higher capabilities, and then port to a console with lower specs later on. I have a feeling this approach may become more popular, even in Japan."
Takeuchi worked closely with Intel in the early days of the RE5 project. He credited the close relationship as instrumental in tackling issues and making improvements. The teams were able to evaluate game performance under various environments, such as different combinations of processors across chipsets and with various operating systems.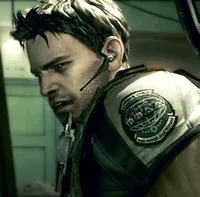 Takeuchi explained that Capcom was concerned about getting their MT Framework engine tuned for multi-threading, and Intel engineers helped with the heavy lifting. "We had a hard time in the beginning creating efficient parallel processing, due to the complex relationships in the game's logic. But we now have a better parallel processing ratio, and the scalability is increased when the number of available cores is increased."
A huge focus was to increase game performance no matter how many cores were present, easing the technical issues behind subsequent ports to other platforms. "It is not difficult to utilize multiple CPUs when we start thinking about parallel processing at the very beginning of a game's engine design," Takeuchi said.
RE1 had centered on one core processor and a good graphics card from the very beginning of its Pentium processor life, and even RE4 didn't scale beyond one CPU and one GPU. Now the team had to handle one, two, four, and eight threads, and keep their options open for the future. Takeuchi admitted he can do the math, at least near-term.
"We think that the practical number of logical threads will be around eight, due to the requirements for synchronizing game logic via parallel processing. The combination of four-core, eight-thread CPUs with a 32-core GPU will most likely be the best combination in the near future."
Takeuchi's team assigned the maximum eight threads in this way: two threads, starting with zero, went to rendering, with threads 2 through 7 taking care of everything else, including networking, artificial intelligence (AI), physics, animations, thread scheduling, sound and object locations, and more.
The team used the additional horsepower to drive gameplay and entertainment value as far as they could. "We have been able to drastically increase the number of objects, such as enemies and items, on the screen at one time," Takeuchi said. "This really increases immersion. Also, it has allowed us to display the terrain even more naturally, further engrossing the player into this universe. AI processing power has increased so much that it is not even comparable to the previous title."
Finally, there's the physics. Capcom is a big customer for the Havok Physics engine, an excellent choice for demanding, multithreaded titles. "In addition to all of this," Takeuchi stated, "we were able to implement a better physics engine to make the actions feel more real. All of these elements benefit from the threading and multi-core enhancements."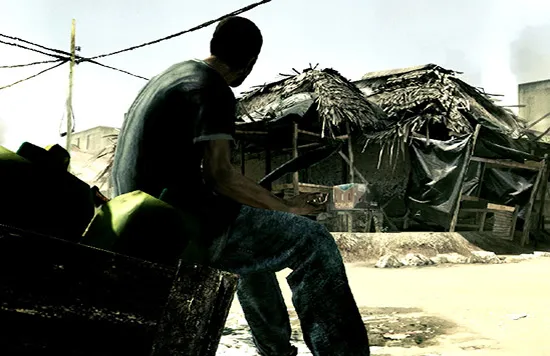 An Amazing Platform
In closing the conversation, Svensson returned to his discussion of the changing market. He said that while Capcom will always be strong in the console world, the changes in PC gaming are exciting to him. "There are market reasons to be strong in the PC; there are several territories all over the world where our content has relevance and where consoles are never going to be a major player. Korea, China, Brazil, Russia, India -- those are PC gaming markets. They're not console markets."
For years, the gaming message boards and chat rooms used to resonate with the argument over which is better: consoles or PCs? With so much time between console releases, however, the technical superiority of a constantly upgrading platform such as the PC is obvious. Svensson certainly gets it.
"The PC is an amazing platform for staying current with emerging technology trends," he enthused. "Even if your core business is consoles, staying relevant and current and cutting edge with what's happening in the PC space will make you better ready to weather the next console transitions, which tend to be very abrupt."
So expect Svensson to continue to make great games for the PC and to continue to work closely with Intel as new hardware evolves. "The PC is always at the cutting edge," he reiterated. "If you're always good on PCs, you're always going to be fine on whatever happens to be thrown your way on the other side of the business model. Intel makes sure that the biggest games work well on their hardware; they spend a lot of effort reaching out to developers and making that the case. As a result, if you've got Intel hardware, you're pretty assured that if it's a big game, it is going to run well.
"We want to please that PC enthusiast who is interested in the latest and greatest technology and how it's being used on their platform. We love those folks. They make the effort worthwhile that we put into all of our special effects and all of the new features that we build in. If they've got the right hardware, they're going to get the best experience. If you're looking for something to play on your [Intel] Core i7 processor that will push it to the limit, Resident Evil 5 is going to be a great showcase for it."