It's always a shame when a game is canceled. However, being able to see the canceled iteration of a project before the plug was pulled could provide valuable insight into the behind-the-scenes of game development, especially for the remaster of Shenmue.
An HD remaster of Sega's Shenmue 1 and 2 was released earlier this year for modern consoles, but there was a more ambitious, totally-overhauled version of Shenmue that was in the works -- and eventually axed in favor of a more straightforward remake.
Digital Foundry broke down the differences between the released HD remasters and the unreleased, more ambitious version that uses completely new assets.
While it's not clear why Sega changed direction, it can be assumed the canceled version of Shenmue was pulled due to budget constraints and development delays.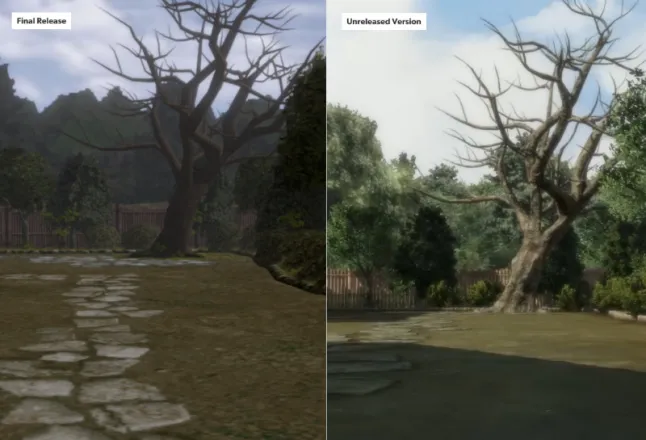 Based on the work-in-progress video provided by Digital Foundry, it seems the canceled iteration of Shenmue contained graphical upgrades which weren't included in the HD remaster.
It looks as though there are major improvements to the rendering, where proper shadow maps are implemented. Textures and foliage a much higher resolution, while the geometry is more complex. When comparing structures, flat textured roof tiles and fence posts become fully 3D objects.
It's the same Shenmue game but reworked completely. Foliage, trees and stone work benefits from all of the same improvements, light shafts are added in one location showcased in the video, and ambient occlusion (not a feature of the original game) is also included.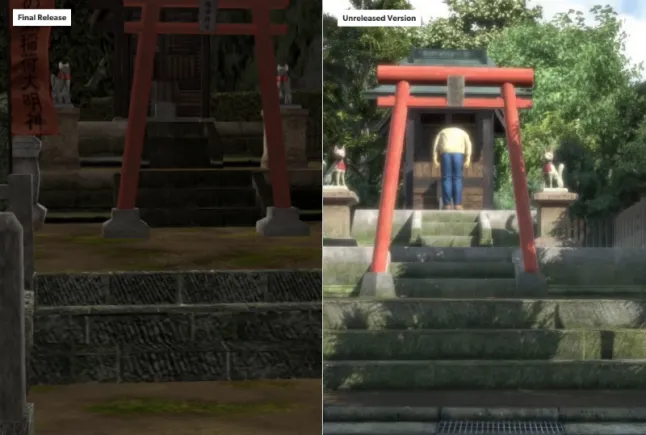 NPCs are also touched up, with increased geometry and new normal maps designed to increase the perception of detail. While the video also provides very little footage of Shenmue 2, texture detail is bumped up and the addition of shadow-maps adds depth to the environment.
The video of the discarded version of Shenmue is incredibly interesting and offers an interpretation as to why Sega decided to move in a different direction, so be sure to watch the entire analysis here.