[This unedited press release is made available courtesy of Game Developer and its partnership with notable game PR-related resource Games Press]
Amsterdam, le 4 août 2022 – Bienvenue dans l'ouest sauvage ! Good Shepherd Entertainment et le studio Ice Code Games annoncent aujourd'hui la sortie de Hard West 2 sur PC via Steam et GOG.com au prix de 24,99 €, avec une réduction de 10% jusqu'au 11 août prochain. Affrontez les morts et les vivants aux quatre coins du grand ouest américain dans cette suite surnaturelle du hit de la stratégie au tour par tour, qui a séduit plus de 500 000 personnes dans le monde entier depuis sa sortie.
Quand le roi des escrocs Gin Carter cherche de l'or et tombe sur un "train fantôme" légendaire, il fait face au Diable en personne ! Gin monte alors son gang de hors-la-loi bizarres pour sauver son âme dans un monde de plus en plus corrompu par l'obscurité.
Hard West 2 développe la vision radicale de son aîné avec une approche tactique encore plus ouverte, qui laisse la part belle à l'improvisation et la créativité. Changez le cours de l'histoire en profitant des avantages de votre gang, dont les pouvoirs et les attributs se combinent pour créer des synergies invraisemblables à même de retourner n'importe quelle situation. Chaque kill active le Bravado et remplit votre jauge de Points d'Action, vous permettant d'enchaîner frénétiquement les offensives contre tout ce qui aura l'outrecuidance de se dresser en travers de votre route.
Votre science du timing et du positionnement vous permettront d'ouvrir de véritables brèches dans les rangs ennemis et de les décimer avant même qu'ils aient le temps de réagir. La moindre décision insignifiante peut s'avérer cruciale pour prendre l'ascendant : la créativité et l'audace sont toujours récompensées dans Hard West 2 !
Hard West 2 en bref :
Devenez le chef d'un gang surnaturel : dirigez votre escouade de flingueurs sans foi ni loi, de sorcières et autres créatures étranges et faites les évoluer grâce aux cartes du Deck of Haunts que vous débloquerez au fil de l'aventure. Donnez leur des armes, des explosifs, des pouvoirs ou simplement du whisky et quelques haricots blancs pour les garder en forme. Profitez des synergies au sein de votre groupe pour délivrer de puissantes attaques et prendre le contrôle du champ de bataille. Prenez les bonnes décisions pour gagner davantage de Points de Loyauté, afin de résoudre les différents défis et autres quêtes annexes.
Partez à la conquête de la Dark Frontier : explorez les contrées gelées et les bourgades déglinguées de l'ouest sauvage dans cette lutte acharnée contre les vivants, mais aussi les morts ! Profitez des environnements dynamiques, où le plomb et la magie se mélangent dans un maelstrom furieux, et laissez votre imagination déborder lors des poursuites à cheval et autres hold up de train
Déclenchez votre fureur avec le Bravado : plus besoin d'attendre à couvert dans Hard West 2 puisque chaque kill remplit votre jauge de Points d'Action ! Passez à l'attaque et enchaînez les exécutions brutales pour faire perdurer votre série et gagner davantage de puissance de feu.
Le bon, la brute et le mort-vivant : le Far West est habité de contes folkloriques qui se télescopent avec les ténèbres de l'occulte. Le tout prend vie grâce aux doublages de Kevin Conroy (Batman: The Animated Series), Darien Sills-Evans (Days Gone) et Adam Gifford (The Colony) ainsi qu'à la bande son signée Jason Graves (Dead Space), déjà récompensé aux BAFTA. Le scénario est co-écrit par Matt Forbeck (Deadlands), auteur à succès du New York Times et récompensé aux Origins Awards.
Rendez-vous sur www.HardWestGame.com pour creuser un peu le sujet, et rejoignez la communauté sur Facebook, Discord et Reddit.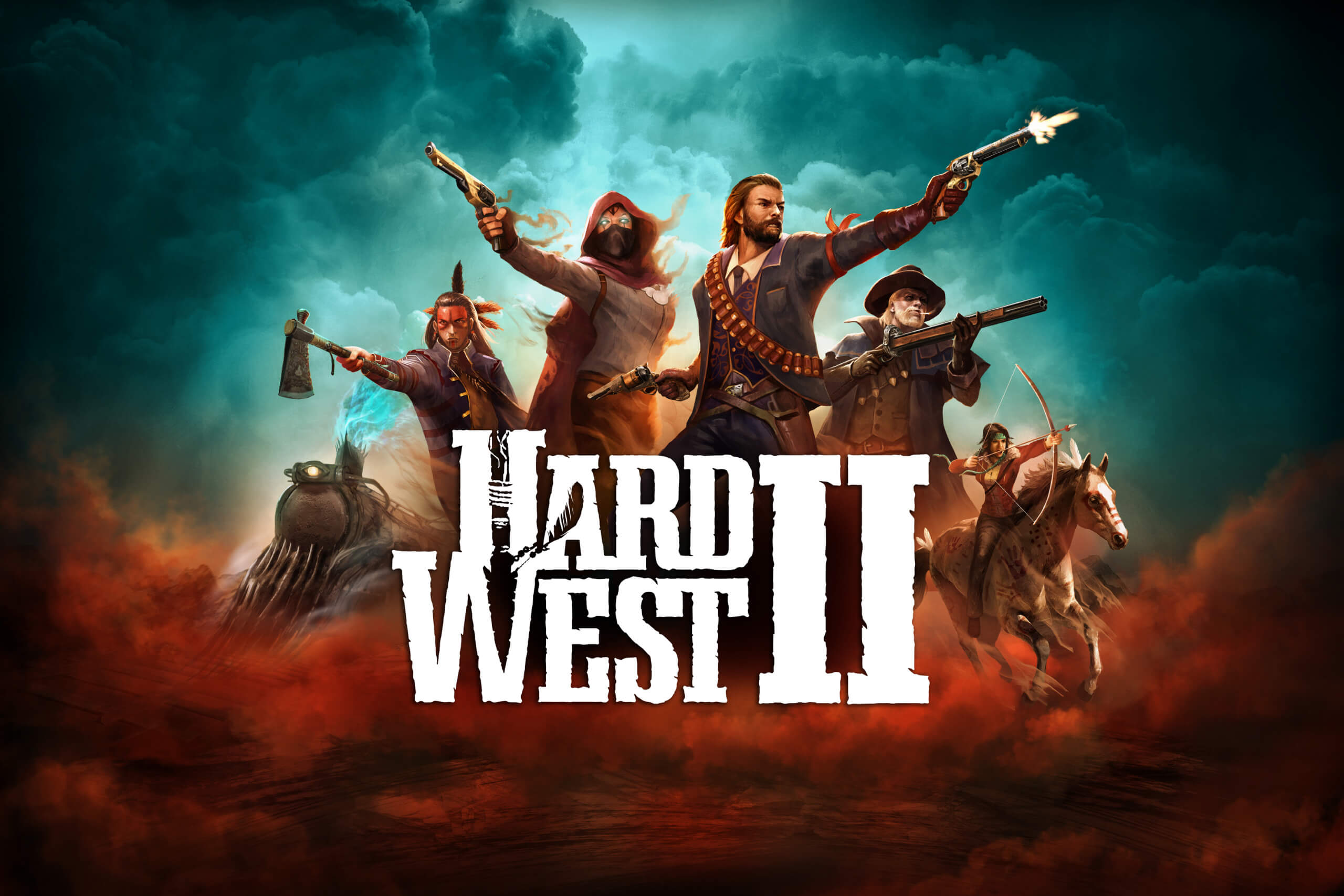 ---
Acerca de Good Shepherd Entertainment
Good Shepherd Entertainment es una galardonada editora de juegos independiente con sede en los Países Bajos. La compañía ha construido una sólida huella global, guiando a equipos de desarrollo talentosos e innovadores para crear juegos que deleitan, sorprenden, desafían y, lo más importante, entretienen. Para ello, se han centrado en unir a los creadores con escritores, músicos y potencias de la propiedad intelectual, y han establecido asociaciones estratégicas con algunos de los nombres más notables de la industria, como Devolver Digital, Croteam y Perfect World. Además del aclamado John Wick: Hex, la selección de títulos de GSE incluye Monster Train, Phantom Doctrine, la serie Transport Fever, Hard West y el próximo Hard West II. www.GoodShepherd.games
Acerca de Ice Code Games
Ice Code Games es un estudio polaco de desarrollo de juegos independientes con sede en Varsovia. Desde su creación, ha desarrollado y publicado varios juegos, entre ellos un RTS ciberpunk sobre sectas. Recientemente ha salido a la bolsa polaca y está trabajando en varias herramientas para desarrolladores de juegos. Ice Code Games está formado por un veterano equipo de profesionales con experiencia en la producción de juegos que van desde juegos indie hasta AAA.
https://IceCode.games

Press kit : https://drive.google.com/drive/folders/1jDUDjSauxc2oJ8GeZrdDtALCis0xBMyI

Contact presse
Pour toutes les demandes média, interviews, contactez Cosmocover par courriel ou téléphone : +33 (0) 184 200 104