CD Projekt Red is releasing a new single-player expansion for Gwent, its multiplayer collectible card game inspired by the minigame that debuted in The Witcher 3: Wild Hunt.
This is the Polish company's second stab at making a single-player Gwent experience. The first was a game called Thronebreaker: The Witcher Tales which debuted exclusively on GOG.com that used Gwent's card mechanics to simulate combat and other narrative events in an adventure inspired by Geralt of Rivia's backstory from Andrzej Sapkowski original books.
This single-player version, called Rogue Mage, is a roguelike game that plays similarly to other recent deckbuilding hits like Slay the Spire and Inscryption. According to IGN, players will start with simple decks of cards from the multiplayer version of Gwent and progress though a game map, either completing the run by defeating a series of challenging enemies, or being defeated and being sent back to the start of the game.
CD Projekt Red will sell Gwent: Rogue Mage as a $9.99 "expansion" to the multiplayer version of Gwent, but it will be a separate app from the multiplayer version. It's selling a premium version of the game (priced at $19.99) that will come with exclusive customization options for Rogue Mage and the original version of Gwent.
Why is Gwent going back to single-player?
Gwent has been a strange part of CD Projekt's game portfolio. The original minigame came out of a furious three-day prototyping effort during the development of The Witcher 3: Wild Hunt, and was so well-received by fans that the studio began work on a standalone digital collectible card game.
Given how potent Hearthstone was for Blizzard Entertainment's financial portfolio, there was probably hope that Gwent could do something similar for CD Projekt's Witcher license, and provide the single-player studio with revenue from a games-as-a-service product.
It's been modestly successful, but not explosively so. CD Projekt Red would eventually sunset the console versions of Gwent to focus on PC and mobile, and Thronebreaker's sales were initially lackluster. The debut of Netflix's series based on The Witcher books would drive sales of The Witcher 3 to shoot past revenue from Gwent.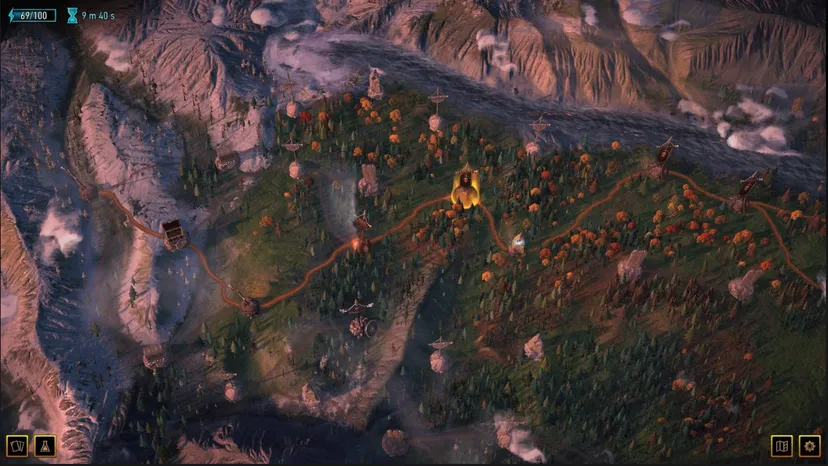 Game director Vladimir Tortsov told IGN that CD Projekt greenlit work on Rogue Mage after observing that there were "a significant number of players" who wanted a single-player version of Gwent. It's likely that the company hopes to convert some single-player fans into full-time multiplayer spenders, but this turn of events might suggest that the game's fanbase was always more closely aligned with single-player experiences than multiplayer ones.
CD Projekt Red is bucking the live service trend
The ups and downs of Gwent and The Witcher 3 almost feel like a mirror version of the rest of the games industry. Conventional logic would assume that even if Thronebreaker or Rogue Mage sold fine to good, their revenue could not outpace regular sales of in-app purchases from a Gwent collectible card game.
But if CD Projekt is returning to the single-player well (particularly following years of explosive sales for The Witcher 3, that just may not be true). Plenty of live service titles fail to find a niche, and if your studio or publisher is trying to convert a single-player audience into providing you with regular revenue...it might be worth providing them with single-player games they can pay you for.
It's not insight that will work for every developer, but at the very least the assumption that games-as-a-service provides more revenue than a single-player game might be worth questioning depending on the context.