[Continuing the 'Gamasutra 20' series, the editors of Gamasutra and Game Developer magazine are proud to name and profile a score of the world's top game writers and story crafters, from Levine to Schafer and far beyond.]
Often overlooked as a crucial part of the development process, writers are the unsung creative heroes of the video game industry. Combining their knowledge of the written word with a knack for the interactive, game writers fill a space that's integral to the artistic future of games, and yet still very loosely defined.
There is no one typical experience for a game writer. Everyone does things a little differently. Some focus on dialogue, some on story arcs, some on character development. Some have complete control over the path of a game, while others are brought in to consult on and add to a project already underway.
However, there is one thing all game writers have in common: they help inject a hint of the real -- of the believable and the personal -- to an unreal environment. They're craftspeople of the new fiction.
This list, made up of those we consider to be 20 of the top game writers working in the industry today, is by no means an exhaustive account of all the writers who have or are currently breaking ground in the field. The list is also not ranked, and only includes writers with recent, predominantly 'published or prominent in the last 12-18 months' work in the game industry - it's not meant to be an 'all-time' best list.
With that said, we have made a conscious effort to include writers from around the world -- including North America, Europe, and Japan -- as well as those whose work falls in very different genres and who come from a variety of experience backgrounds.
In addition to information about their work, the way they approach game writing, and what makes them stand out from the crowd, we've also provided you with commentary from the Gamasutra and Game Developer magazine staff on what makes each of these game writers great.
---
Chris Avellone
Creative Lead and Co-Owner, Obsidian Entertainment
Notable projects
Planescape: Torment, Fallout 2, Knights of the Old Republic II: The Sith Lords
Project focus
Currently the creative lead at Obsidian Entertainment, Chris Avellone got his start writing stories and scripts for pen and paper role-playing games. He moved on to writing game-related books and comics before starting a career in video game design.
In his role at Obsidian, a studio he helped found in 2003, he contributes heavily to story development. As lead designer of Knights of the Old Republic II: the Sith Lords, for example, Avellone was responsible for the game's overarching storyline and scripting.
What stands out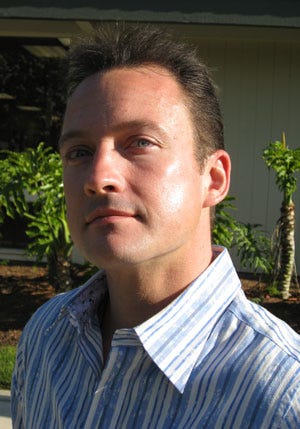 Avellone's background in RPGs as well as his history of perseverance in the face of canceled games gives him a unique perspective and determination that makes itself clear in his writing.
His 1999 Planescape: Torment is still considered by some to be one of the greatest RPGs ever released.
Even a decade ago, Avellone was innovating with his radical emphasis on text and exposition, key writerly elements that have made his work stand out in the industry.
Our take
"When working with such vast and shambling properties as Dungeons & Dragons or Star Wars, an individual writer's voice could easily get lost behind the accumulated lore that has built up over many years of overlapping narratives.
Chris Avellone neatly dodges that trap by always emphasizing his characters' personalities and relationships over back story.
Avellone also understands that dice rolling is the least interesting aspect of role-playing, and in his work, typical "gameplay" activities are often subordinate to character interactions.
While his upcoming Alpha Protocol will undoubtedly have some entertaining action, the real pleasure in the game will come from getting to know the many personalities inhabiting it."
- Jeff Fleming, production editor, Game Developer magazine
---
Richard Dansky
Manager of Design, Red Storm Entertainment
Central Clancy Writer, Ubisoft
Notable projects
Tom Clancy's Splinter Cell, Tom Clancy's Rainbow Six, Far Cry
Project focus
Formerly a developer with White Wolf studios, Richard Dansky now works as a game writer for both Red Storm Entertainment and its parent company, Ubisoft. A fiction author with a flare for horror, Dansky has also contributed to over 130 role-playing books from White Wolf.
In addition to writing over a dozen games for Ubisoft -- most notably the games in the Tom Clancy series, for which he holds the title of Central Writer -- Dansky is the co-author of an instructional book on writing for games, Game Writing: Narrative Skills for Video Games.
He also holds an executive chair on the International Game Developers Association's Writers Special Interest Group. Dansky has gone on record about how much he enjoys one particular element of game writing: composing believable dialogue for bad guys -- like the guards in Far Cry some of his players found too realistic to kill.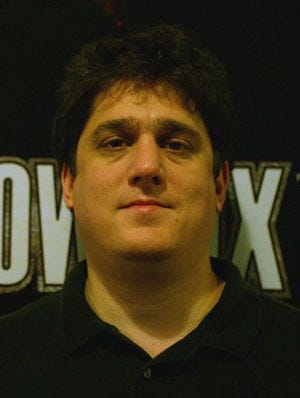 What stands out
With extensive experience as a writer of fiction and manuals, the sheer volume of Dansky's gives him an impressive basis from which to approach games.
Perhaps it shouldn't be surprising then that his Tom Clancy series is on of the most consistently praised in video games -- a series not coincidentally also inspired by books.
Of course, what really shines is his believable dialogue, which could even conjure sympathy in a player coming in for the kill: no easy feat.
Our take
"Dansky's credits aren't best known for their writing, but his firm hand has helped steer a number of projects into the clear -- with a reputation among game writers as being something of a professional "fixer".
He's a mentor to writers online and in discussions, and enjoys running writing workshops and advocating for better storytelling -- in short, his reputation extends beyond the obvious into behind-the-scenes movement that's just as critical to improving the stories in games." - Christian Nutt, features director, Gamasutra
---
Tom Abernathy
Writer, Microsoft Game Studios
Notable projects
Heavy Gear, Destroy All Humans!, Saboteur
Project focus
Tom Abernathy wasn't always a game writer. His diverse background has given him experience in acting, filmmaking, even composing. He has an MFA in film production, so it makes sense that he got his start in video games writing cut scenes for Activision's Heavy Gear. Later he became the Senior Writer/Designer for Pandemic Studios where he received awards for his work on Destroy All Humans!
Often handed projects in progress, Abernathy takes his scriptwriting work beyond simply rewriting designer dialogue, infusing his unique sense of humor into his projects and giving them a creative flair through writing.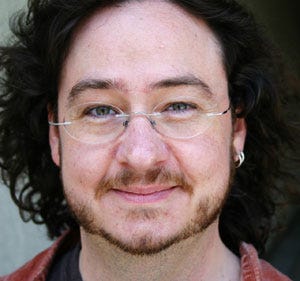 What stands out
Abernathy brings something to game writing tables other members of the game development process may overlook: tone.
By emphasizing the importance of tone -- adding, for example, satire and wit to an already outrageous game like Destroy All Humans! -- he offers a tinge of irony to his games that make them unique, and uniquely fun.
Our take
"One reason to applaud Abernathy is for doing something that is rarely attempted in games and even more rarely succeeded at: satire.
The original Destroy All Humans! games blended off-the-wall humor with social critique and were the better for it.
He's also a champion of meeting design in the middle, which is the true way forward for writing in games, while maintaining filmic standards for narrative -- knowing when to compromise and when not to is a crucial distinction."
- Christian Nutt, features director, Gamasutra
---
Patrick Redding
Game/Narrative Designer, Ubisoft Montreal
Notable projects
Far Cry 2
Project focus
Most recently as part of a team of writers who worked on Ubisoft Montreal's groundbreaking Far Cry 2, Patrick Redding has spent the last four years of his career focusing on story design, narrative systems, and scripted events.
Previously the creative director at Vancouver-based studio Blast Radius, where he produced web and video for clients such as Nintendo, Sony, EA and Activision, Redding has over fifteen years of experience in interactive media, including a background in graphic design, advertising, and filmmaking.
Those past projects help color his work in video game writing today. As part of the Far Cry 2 team, for example, he oversaw what he describes as an ambitious dynamic story architecture that emphasizes the player's ability to drive the narrative.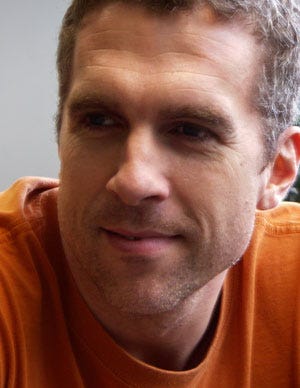 What stands out
Not content to perfect the craft of game writing as we currently know it, Redding has strongly advocated a new approach to presenting narratives in games.
Specifically, he wants to see a "systemic," not a scripted narrative, one that gives the player ownership of the story through the game's "low-level inputs."
He told Gamasutra in an interview, "My job is to kind of enforce the notion that the most important story in any game, honestly, is the story that the player can actually play."
This focus means Redding has to be uniquely equipped to keep his eye on both the big picture and the little details his projects: both the narrative arc, and the minute-to-minute experience of the player.
Our take
"Patrick Redding's development role of "narrative designer" attempts to create a role that deals with story in a way more native to game development, by merging design and writing.
Though at times it can be dense and inaccessible, Far Cry 2 seamlessly weaves together its strings of assignments based on the player's initial character selection and mission choices.
Solving the problem of creating a dynamic or adaptive narrative has been attempted by countless designers and discussed in countless GDC sessions, and Redding hopes that Ubisoft Montreal may be able to expand on the groundwork laid in Far Cry 2 to eventually reach that goal."
- Chris Remo, editor-at-large, Gamasutra
---
Erik Wolpaw
Writer, Valve
Notable projects
Psychonauts, Portal
Project focus
Eric Wolpaw is a relative newcomer to the game writing scene. Previously a game journalist and freelance writer, he has worked with Double Fine Productions on their acclaimed title Psychonauts, and then joined Valve and worked on projects including leading writing for Portal, which won the Game Developers Choice Award for best writing in 2006.
Wolpaw describes his own turbulent childhood as the "inauspicious start" that gave him the dark sense of humor he's putting to use in award-winning games today.
For him, game writing is like being "the MC at a strip club" -- someone who has to step up in between moments of action (i.e. video game play time) and make moments of waiting (i.e. cutscenes) actually entertaining. Needless to say, it's a tough gig.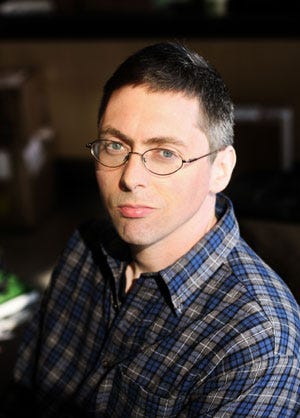 What stands out
Wolpaw's humor is what makes him stand out -- and it's also what made the now classic Portal so uniquely effective.
While Wolpaw might not be able to take responsibility for Portal's innovative gameplay, he certainly shaped the game's irreverent, funny, eerily endearing voice.
Without that, it would have been an excellent game, but hardly the cult favorite we know today.
Our take
"The narrative component of Portal is something of an achievement in game writing. It consists almost entirely of the disembodied voice of one character for the course of the entire game, and it couples tightly with the pacing and gameplay throughout.
But all its formal uniqueness would be meaningless were it not one of the most consistently clever and hilarious -- not to mention faintly disturbing -- game scripts ever written.
In some ways, Wolpaw's writing feels like a throwback to 90s-era PC adventure game writing in the vein of his Psychonauts co-writer Tim Schafer, the best of which frequently used humor as a vehicle to deliver seriously compelling narrative -- but the execution here is thoroughly progressive and unusual. It would probably be extremely influential if it didn't seem too difficult to pull off."
- Chris Remo, editor-at-large, Gamasutra
---
Drew Karpyshyn
Lead Writer, BioWare
Notable projects
Mass Effect, Star Wars: Knights of the Old Republic, Jade Empire, Neverwinter Nights
Project focus
A writer who has worn many hats within his trade, Drew Karpyshyn got his start as a game designer at Wizards of the Coast, but soon moved on to composing novels and games.
The lead writer on the 2007 hit Mass Effect, as well as the author of the Mass Effect novels, Karpyshyn contributes to story writing, scenario, and dialogue. He was also the lead on Star Wars: Knights of the Old Republic, and, similarly, wrote Star Wars novels.
What stands out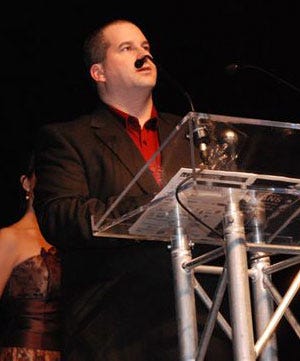 Karpyshyn's experience working with longer form narratives makes itself apparent in the intricacy of projects like Mass Effect.
This game in particular took a number of commendable risks when it came to including content -- like the potential for a lesbian love side story.
Few other writers have dared to be as all-encompassing and unbiased when representing characters and their actions in contemporary games.
Our take
"Drew Karpyshyn's work on Mass Effect reminds us that well-developed characters are not motivated solely by a collection of personal wants and needs.
They are also moved in subtle ways by the deeper currents of history, faith, and blood.
His efforts at constructing the detailed universe of Mass Effect -- a universe that is larger and more ancient than humanity's experience -- helps us to better identify with our character's struggle for respect as she navigates the densities of its various cultures."
- Jeff Fleming, production editor, Game Developer magazine
---
Ken Levine
President and Creative Director, 2K Boston
Notable projects
BioShock, System Shock 2
Project focus
As the president and creative director of the studio 2K Boston, Ken Levine is able to take a much more wide-sweeping creative approach to the games he works on than other writers who work specifically with dialogue or scenario.
Previously employed at Looking Glass Studios, Levine is most famous for his work on the critically acclaimed 2007 release BioShock, for which, while collaborating with fellow game writers like Susan O'Connor, he played a very significant narrative role.
He has gone on record as crediting his otherwise "useless liberal arts degree" with leading him to works of literature like those written by Ayn Ran and George Orwell -- works which greatly influenced the tone and message of BioShock.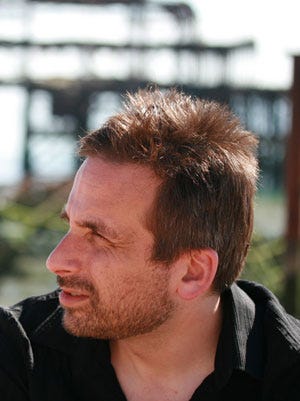 What stands out
In BioShock, Levine was able to offer to the gaming community a title that more closely resembled a piece of literature -- the meaning of each bit of its content carefully thought out -- than arguably any we had seen before.
His unique approach gives new, revitalizing life to genres like the first-person shooter, infusing them with his analytical, liberal arts mindset, and making them all the more interesting for us.
Our take
"When I asked a fairly casual gamer friend of mine, who rarely plays the big holiday season blockbusters, why he enjoyed BioShock so much, he answered, "I loved the art deco style, and I loved that it actually had an agenda."
Video game stories tend to be obsessively plot-driven, but BioShock's narrative was gripping (and particularly unique for the medium) in part because it put so much effort into exploring an idea -- and an ideal.
The game tries to tell you something, and to give you something to consider, beyond the more common game themes dealing with warfare, espionage operations, ancient evil, and urban crime. The fact that the game was so well-received by the gaming public suggests that Levine and his team were on the right track."
- Chris Remo, editor-at-large, Gamasutra
---
Kazushige Nojima
Freelance Game Scenario Writer
Notable projects
Final Fantasy series, Kingdom Hearts series
Project focus
Kazushige Nojima is most famous for his work as a game scenario writer for monumental series like Final Fantasy and Kingdom Hearts -- some of the best-loved in all of video game fandom. He worked for Final Fantasy developer Square Enix until 2003, when he left to become a freelance game scenario writer and found his own company, Stellavista.
These days, he's still working on big-name projects, including games for Square Enix and, recently, the Nintendo fan hit Smash Bros. Brawl, as well as penning the scenario for the upcoming Final Fantasy XIII.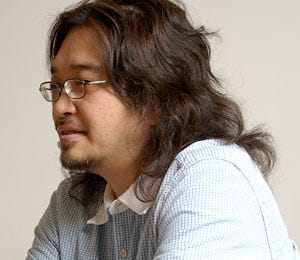 What stands out
Nojima is a noted name in game writing -- indeed, in all of video game development -- for good reason.
His work on Final Fantasy and Kingdom Hearts games has helped produce some of the most classic, most long-lasting series in video game culture.
What makes them unique: the complexity and emotionality of the narrative and character threads that can be traced from game to game, and the scenarios that bring players back.
This is what Nojima has to offer, and it's a rare gift.
Our take
"Though Nojima's stories often become overly convoluted, they always have functioning internal logic that sees them through -- and, of course, he's responsible for giving a personality to some of the most iconic characters in gaming.
Unafraid to tell a love story in gaming, Nojima takes stories from adrenaline-soaked battlefields to tender, more personal moments, and back again, with ease and grace. A list of memorable moments that has come from the games he's worked on is far too long to attempt here.
But with work ranging from Smash Bros. to Final Fantasy, he has established himself as one of the strongest and most widely-consumed voices in the industry."
- Christian Nutt, features director, Gamasutra
---
Marc Laidlaw
Writer, Valve
Notable projects
Half-Life, Half-Life 2
Project focus
Marc Laidlaw is no stranger to weird fiction, and that's nowhere more evident than in his creative work on Half-Life and Half-Life 2. The author of multiple novels, Laidlaw has experience as a science fiction and horror writer.
Before joining Valve as a staffer, he was the sole writer on the Half-Life games. It was even further back, in 1997, when he began his first forays in elements of game design. These days, he works hand-in-hand with a team of fellow writers (which he refers to as his "literary posse") on Half-Life 2 episodic content.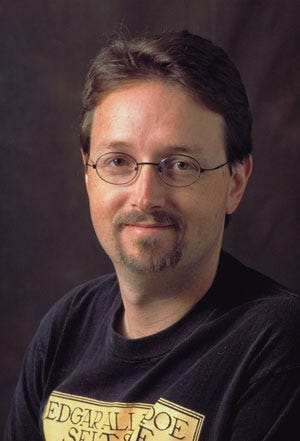 What stands out
Laidlaw's experience as a horror and science fiction author colors his work in a unique light that makes it stand out from other first-person shooters.
What other writer could give us a dystopian future setting filled with head crab zombies and explored by -- of all people -- a scientist?
These strange gifts from Laidlaw have entered the general gaming mythos, leaving us to wonder where we'd be, for example, without creatures who threatened to suck our brains while riding our heads like deadly crustacean hats.
Our take
"The success of Marc Laidlaw's work on the Half-Life series demonstrates the creative gains that the game industry can enjoy when it embraces voices outside of its own insular world.
As an author with a talent for writing anarchic science fiction (see the 1989 anthology Semiotext(e) SF for an object lesson in dangerous writing from a variety of authors, including Laidlaw) he brought a subversive edge to Valve's shooters.
Neesless to say, his talents resulted in a story that resonated with players long after the gunfire was over."
- Jeff Fleming, production editor, Game Developer magazine
---
Emil Pagliarulo
Lead Designer, Bethesda Software
Notable projects
Fallout 3, Elder Scrolls IV: Oblivion, Thief 2: The Metal Age
Project focus
Though he has gotten a lot of attention recently as both the lead designer and the writer on the much-anticipated Fallout 3, Emil Pagliarulo spent several years as a journalist before joining Looking Glass Studios as a level designer.
There, he contributed to Thief Gold and served as a designer on Thief 2: The Metal Age. He followed the Thief series to Ion Storm in Austin and continued to work as a senior designer on Thief: Deadly Shadows.
For the past several years, however, Pagliarulo has been at Bethesda Game Studios, where he served as a senior designer on the Bloodmoon expansion to Morrowind, and the Elder Scrolls IV: Oblivion, on which he was responsible for the Dark Brotherhood and Arena quest lines.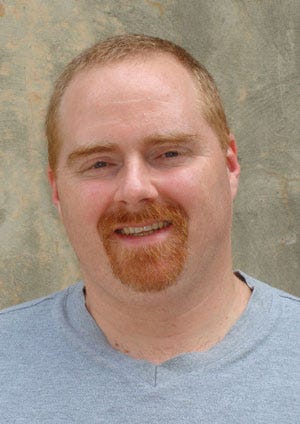 While it may sound like Pagliarulo has more experience as a game designer than as a game writer, it's important to remember his time in non-fiction before entering the game industry.
Culminating with his work on Fallout 3, he's returning to writing and combining it with his newer craft: video games.
What stands out
Pagliarulo has clearly brought to Fallout 3 a solid combination of writerly and gaming mentalities.
The game combines a familiar landscape -- a post-apocalyptic wasteland of society -- with elements normally found in a novel, like a cast of believable if minor characters and details that make this world, far from cliché, colorful and alive.

Our take
"Pagliarulo disproves that old theory that game designers shouldn't write their own games. That adage only holds true when the designer isn't a good writer to begin with.
Though "game journalist" certainly doesn't translate to "good writer" in a one-to-one ratio, it does indicate an interest in writing. And it doesn't hurt that after writing what many thought was the best part of Oblivion, the company saw fit to let him lead the charge in Fallout 3.
The dialog here is relatively consistent, with impressively nuanced trees and choices that feel important within the game world. Pagliarulo gets my vote for most ambitious game writer of 2008."
- Brandon Sheffield, editor-in-chief, Game Developer magazine
---
Dan Houser
Vice President of Creativity, Rockstar Games
Notable projects
Grand Theft Auto IV, Grand Theft Auto: San Andreas, Grand Theft Auto III
Project focus
One of the two infamous British brothers behind not only Rockstar Games, but also its most successful and controversial series, Grand Theft Auto, Dan Houser is the writing half of the equation.
Perhaps not surprisingly, given the cinematic quality of Grand Theft Auto IV, Houser has gone on record as calling himself more of a movie fan than a video game fan: someone who focuses on using his writing to make his games give players an experience similar to watching film.
He isn't making this all up, though. Not content to make small games -- or mediocre ones -- Houser did tireless research for GTA IV, obsessively exploring the New York City area. The result: the game's pedestrians have 660 speaking parts with 80,000 lines of dialogue (yes, 80,000!) alone.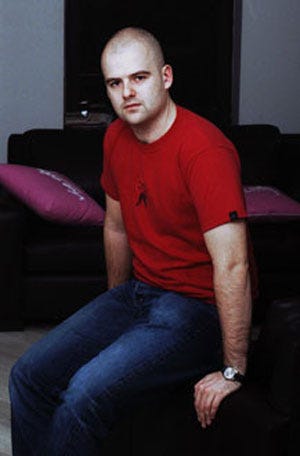 What stands out
Houser makes no bones about it: he wants to be groundbreaking. That Houser and Rockstar are doing something different in the industry is obvious from their unapologetic approach to controversy.
But it's also obvious from the impressive scope of their latest Grand Theft Auto game, which many critics have speculated may bring us as close as we've yet come to combining video games and art.
Though he may have once wanted to be a rock star himself, these days Houser pushes attention away from himself and onto the world he creates in his games.
Our take
"The Grand Theft Auto games tend to be characterized by a strange blend of both reverence and revulsion for American culture, from the Miami neon 1980s caricature of Vice City to the subtle pang of immigrant desperation in GTA IV.
Though the games' themes and stories draw ire from parents groups and social right-wingers so easily you'd think they solicited it deliberately, the true signature here isn't the way these narratives have drawn exaggerated comparisons to classic film drama.
Rather, it's how beneath the games' ludicrous talk radio, unapologetic violence and exaggeratedly vile casts of characters lurks surprisingly shrewd and uncomfortably truthful social commentary."
- Leigh Alexander, news director, Gamasutra
---
Jerry Holkins
Writer, Penny Arcade
Notable projects
On the Rain-Slick Precipice of Darkness
Project focus
Most famous for his work as the writer of the game web comic Penny Arcade, which has spawned in recent years the now enormous fan event Penny Arcade Expo, Holkins also writes about games on the Penny Arcade blog.
In both forms he gives insightful -- and funny -- responses to the video games and the industry, leaving no one safe from a little playful ridicule.
However, Holkins put himself in the hot seat when he became the writer on the Penny Arcade adventure RPG game, On the Rain-Slick Precipice of Darkness. Following in the tradition of old-school adventure games, On the Rain-Slick Precipice of Darkness, which talks the same facetious, succinct tone as the Penny Arcade comics, was released this year on PC, Xbox 360, and PlayStation 3.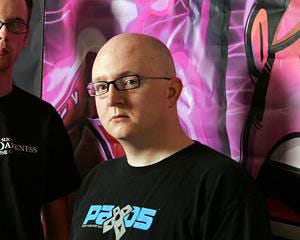 What stands out
Holkins' strong point -- whether he's writing a comic, blogging, or working on a game -- has always been to bring intelligent humor to the video game community.
In the same way, Holkins is bringing that humor to his games themselves, injecting the old-school adventure experience with a little bit of that Penny Arcade snark, and reminding us that game writing in and of itself can be entertaining -- it doesn't have to be just a means to an end.
Our take
"I find Holkins' strength to be his imaginative wordplay, and j