This interview is part of our Road to the IGF series. You can find the rest by clicking here.
Zachtronics' Infinifactory is a quirky sandbox puzzle game about a human who is abducted by aliens and forced to create elaborate assembly lines. It was released last year in Early Access, and has earned raves for its clever design, and for incorporating player feedback to improve the final product.
The game has received an IGF nomination for Excellence in Design.
Zach Barth, the creative director (and namesake) of Zachtronics, spoke to Gamasutra about the making of the game.
What's your background in making games?
As a game designer I'm completely self-taught; I've had a few jobs in the games industry but they've all been as an engineer. I started designing games in college, continued making games in my spare time while working at Microsoft (Infiniminer and SpaceChem, most notably), and left that to run Zachtronics full time up until this summer (Ironclad Tactics, Infinifactory, and TIS-100).
What development tools did you use to build Infinifactory?
Unity!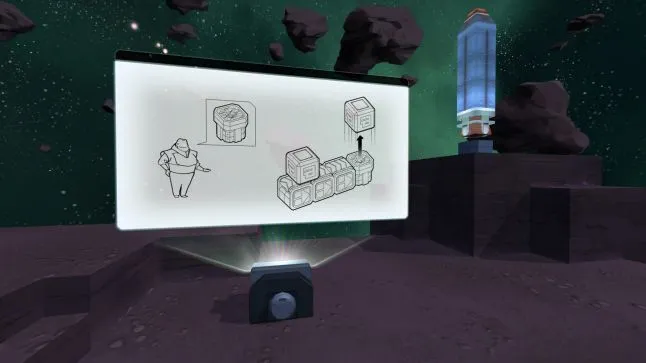 How much time have you spent working on the game?
It took us nine months to get from idea to Early Access, and then another four or five months after that to add the second campaign and make a bunch of balance and usability improvements.
How did you come up with the concept?
I came up with the core idea years ago, probably a few months after finishing up work on Infiniminer. I avoided it for a long time because I wanted to stay away from anything Minecraft-like. But when we went looking for a new game idea after Ironclad Tactics, we realized that it would be something we could do a good job making and that lots of people would like. And that I totally have the moral high-ground with Infiniminer and can do whatever I want in the block genre!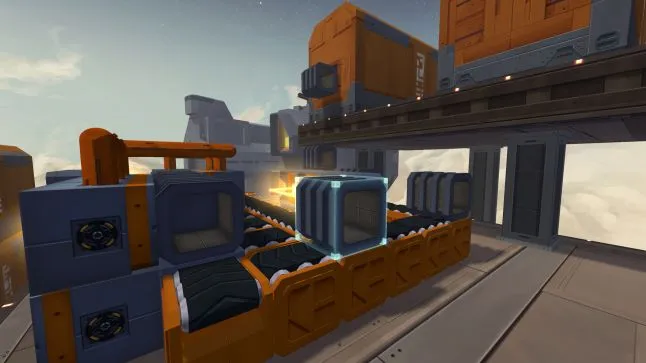 How did going into Early Access affect your design process?
We did it so that we could get more feedback from players and build a game that was more like what they wanted, and I think it was a complete success in that respect. We got a lot of great ideas from watching our fans (like the GIF exporter) and were able to prioritize for the features they wanted rather than having to guess. We've always paid attention to what our fans say, but with Early Access we were able to make a much bigger deal of it.
How did you go about turning the concept of using factory architecture into a game design that worked?
I watched a lot of How It's Made to get in the mood to design
Infinifactory
, but all of the mechanics were invented from scratch to create an open-ended system that resulted in solutions reminiscent of actual factories. I'm a huge proponent of the
MDA framework
when designing games, so those principles definitely applied to the design of
Infinifactory
.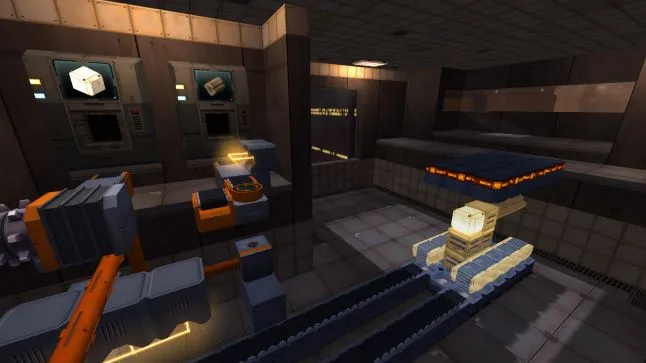 Were there many pieces or concepts that didn't make it into the final game, and if so why?
Oh yeah, tons. Fluids, injection molding, robots, von Neumann machines, radio blocks, TV + camera blocks, omnivators... if I could remember them all it'd be a long list. They were all removed because they didn't make the puzzles more interesting (and in some cases were flat-out useless), and with a game like Infinifactory that's really the most important consideration.
We almost called the game "Omnivator" but obviously had to change the name when we cut them from the game! It was a good thing, too, because I think Infinifactory was a way better name in hindsight.
Have you played any of the other IGF finalists? Any games you've particularly enjoyed?
I'm terrible at actually playing games. I haven't played anything else on the list! Well, except for TIS-100, but that doesn't really count...
Don't forget check out the rest of our Road to the IGF series right here.