It's not all that often that a mobile game will have an accompanying short film to go along with it, but that's the case for Plug & Play, the latest endeavor from Mario von Reckenbach, working with Michael Frei.
Effectively an interactive animation with a very strong surrealist bent, Plug & Play has you literally making love connections using plugs and sockets.
Nominated for the Nuovo award in this year's IGF Main Competition, Plug & Play couldn't really fit anywhere else. A delightful oddity, its creators are just as pleasantly left-of-center.
As part of our Road to the IGF series of interviews with nominees, I talked to both Mario and Michael about Plug & Play, and tried my very best to get as straight an answer as I could, but no matter what I said, they just kept twisting.
What's your background making games?
Mario von Rickenbach: I studied game design at the Zurich University of the Arts. Since I graduated in 2010, I'm working as a game maker on various projects like Drei, Mirage, Krautscape, Rakete and Moon Rabbit.
Michael Frei: On a scale from 0 to 1 I would say my background is 0.
What development tools did you use?
Michael: My right index-finger. The integrated touchpad of my laptop. And Photoshop.
Mario: Ten fingers for writing code. A table and a chair. And a computer. And Unity.
How long have you been working on Plug and Play?
Michael: 'Plug & Play' started in mid 2011. Initially it was an animated short film that I intended to turn into a game. Mario and I started working together just after the films premiere in February 2013. I'd say we worked about one year part time and one year full time.
Mario: He's not lying.
Michael: Yes.
Mario: No.
Michael: Yes.
Mario: No.
Michael: No.
Mario: Yes.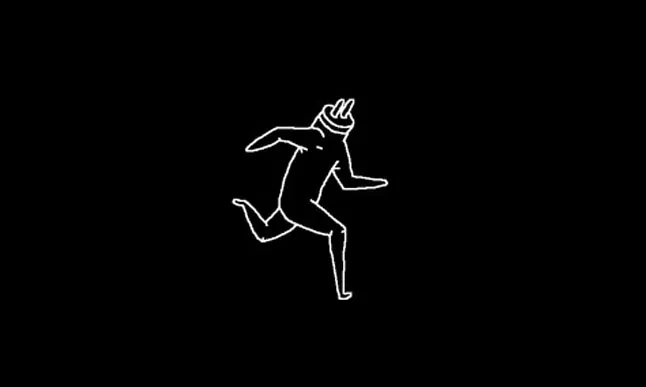 How did you come up with the concept?
Michael: Someone smart told me that everyone could describe everything using opposites. Like a computer does. Initially humans used our fingers (digits) to compute. So I came up with the idea to draw a digital movie describing a binary world by using my personal digit turning on and off pixels.
Mario: And then we made a game out of it. First we produced a huge amount of black pixels and even more white ones, which we glued together with transparent glue. It was a huge mess.
Plug and Play is novel to say the least, and more than a little surreal. How are you hoping to make the player feel as they're playing?
Mario: We hope that the players discover a wide range of feelings they didn't know before.
Michael: The game is made with just black and white pixels, but when it comes to someone's interpretation there are grey areas. It depends on how the player treats the game. The balance between excitement and relaxation is delicate and failing to achieve this can produce difficulties.
Without getting too philosophical, what's behind the choice to make a game about love, and then remove the heads of your characters? Is it difficult to have them express themselves?
Michael: How important is your head when it comes to love? There are countless ways to express affection without using your head. Your body will most likely even be more honest without your cephalic part. And as most people will agree: honesty is the prerequisite for a meaningful relationship.
Mario: Also, we tried to save black pixels, they are too heavy.
Have you played any of the other IGF finalists? Any games you've particularly enjoyed?
Michael: Metamorphabet by Vectorpark is sublime. From A to Z.
Mario: Yes, it's very beautiful!