This interview is part of our Road to the IGF series. You can find the rest by clicking here.
GNOG is a bit of a mystery, albeit an arresting one.
It's described as a game about "exploring giant monsters and their inner worlds," and it's surprisingly literal in that description. From the look of its trailer, there's equal parts Hohokum and Windosil, huge constructs that vaguely evoke everyday objects whirl around to present their intricate inner workings.
GNOG has been nominated for the Excellent in Visual Art award at this year's IGF, as well as receiving an honorable mention in Excellence in Audio. It's also received official selections at a range of awards in the past year, including Venus Patrol's HORIZON and Double Fine's Day of the Devs.
Gamasutra asked GNOG's art director and designer Samuel Boucher, as well as programmer and designer Nick Rudzicz to tell us about their development process.
What's your background in making games?
Sam: I'm pretty new to games actually. I made a couple of small ones for college but never thought that it would be my job someday! My first release was a tablet game called Puzzle Axe, I did art direction and game design on it. It was a pretty formative experience to say the least...! GNOG is the first "big" and personal game I worked on.
Nick: I made some small hobbyist games on the side of a traditional computer science degree. My CVs were generally ignored by some of the larger game studios in Montréal (to everyone's mutual benefit, probably), but I eventually co-founded the Mount Royal Game Society, a monthly gathering of video game amateurs and enthusiasts, where I met the whole KO_OP team. That's how we met Sam, too, and started out on what would eventually become GNOG.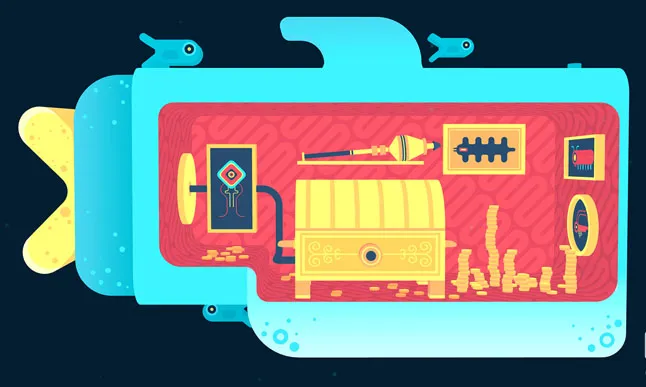 What development tools did you use to build GNOG?
Sam: We started working on GNOG in 2D because that's what I was good at but after testing it, it just made sense for it to be 3D so I had to quickly learn it. I ended up using Sketchup, which is more suited for architecture or engineering purposes but it was so easy to learn that I decided to keep working in it! The game is entirely made in Unity, so I use it a lot. All the animations are made in it too.
Nick: For development on my end, it's all Unity & Visual Studio, along with Pivotal for organizing tasks, and Dropbox and Google Drive to share scratchpads and smaller files outside the project trunk.
How much time was spent working on the game?
Sam: That's hard to say, because we've been on and off on it for a while... If we cumulate all the days we worked full time on it it might be a year but the idea started 2 years ago.
Nick: Maybe more than we'd care to admit, less than we'd like to have had?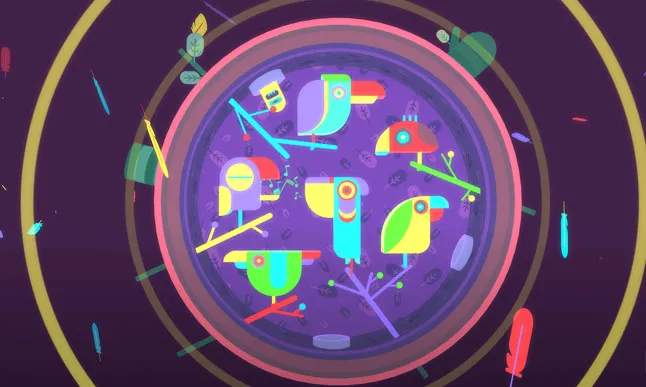 How did you come up with the concept?
Sam: It started as an exploration platformer where a character stumble upon big totem-like puzzle heads. At the time Saleem thought it was too big and suggested we just use the heads instead. So I concepted them in 2D and 3D and mixed my inspirations in there to make it look like curious and colorful puzzle toys. I always loved vinyl/designer toys but they're so expensive to make, so I just made a game inspired by them instead. Turns out a game is also very expensive to make though...but it definitely adds a lot more magic to it. It's like you're playing with what I call : Hypertoys. They look like toys but everything moves and makes music and puzzles are hidden everywhere.
Nick: We've had to keep ourselves in check as we built the game… we could easily spend another two years building these little worlds! I think this is the first time we've each had this level of responsibility on a project of this scale, so that's a bit daunting. We've had to make some important (and sometimes painful) cuts in terms of content and mechanics, but we all recognize when it's been practical and for the sake of a more focused experience.
How did you achieve the incredibly vibrant but shadowless art style of GNOG?
Sam: At first I really didn't know anything about 3D games so I asked my friend Yan to help me with models. He has a lot of experience in AAA games. Everything had shaders and lighting but it didn't quite look like what I wanted. So I tried to make it look as close as possible to my 2D art. That's where we decided to remove lighting. I also used the same simple shape/round corners style in 3D, which Sketchup is really good at. No organic shapes, no rigging etc... It's very "flat" and mechanical. This style makes it also really easy for me to model and animate. A lot of that comes with working with Sketchup and what it's good at.
Nick: We're really in debt to Bronson (KO_OP's co-founder, and programmer), who built the pipeline from Sketchup to Blender to Unity. Once we had that in place, Sam was able to jam out ideas in both 2D and 3D rather easily, and we really hit an esthetic consistency in terms of geometry, composition, texturing, and coloring. I think that consistency was very important for us in the Visual Arts category.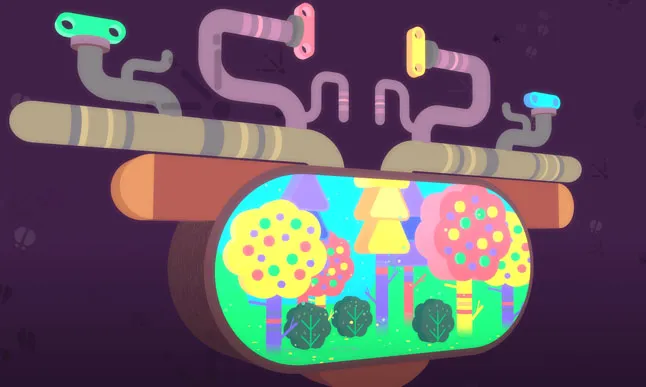 Have you played any of the other IGF finalists? Any games you've particularly enjoyed?
Sam: I played Mini Metro! I love that game so much, it's seamless, everything works visually, the language, the icons etc.. I had a lot of fun with it. Panoramical is a huge inspiration too, I think it's a really important game in the history of indie games. It's a feast for the eyes and ears. Beginner's Guide was also great. I like games that makes me rethink or reconsider my way of thinking. I liked the proximity to the creator too.
Nick: I like anything with a unique narrative presentation, so Her Story got its hooks in me hard. As my first introduction to the Vive, Fantastic Contraption's interface just blew me away---the mapping from virtual to real space and back again is just so natural and surprising and wonderful. And Superhot has always had such style and swagger, ever since the first prototype… but the moment you realize you're a dancer in a puzzle game and not an action hero in a shooter is extra special.
Don't forget check out the rest of our Road to the IGF series right here.