This interview is part of our Road to the IGF series. You can find the rest by clicking here.
Progress to 100 is an exercise in creative use of iOS devices, presenting the player with an incredible range of different ways to interact with every facet of their phone or tablet. It's difficult to describe without spoiling the game's many surprises, but suffice to say it's a great deal of fun at a party.
The game has been nominated for the Nuovo IGF award, as well as having been part of the Official Selection at the European Innovative Games Showcase last year.
Gamasutra asked Progress to 100's designer and developer Tim Garbos, along with developer Joel Nyström and sound designer Martin Kvale, to tell us about their development process.
What's your background in making games?
We all come from different parts of Scandinavia, Tim is creative director at Triband in Denmark, Joel runs the studio Ludosity in Sweden, and Martin hails from Norway where he makes sound for Krillbite and others to keep the freezing winters and polar bears at bay.
We've all made multiple games before, but this is our first collaboration. Like many others, it started at a game jam. The jam was No More Sweden.
What development tools did you use to build Progress?
For the boring technical parts we used computers and Unity, but it could have been made in any engine.
We had to come up with 100 good and fun puzzles that all used just a progress bar and 2-4 words. When we reached 30 puzzles it felt like we had exhausted all our ideas, but then we took a trip into a dark Norwegian forest and spent close to 5 hours in a sauna while drinking beers. When we came out, we had at least 150 sweaty post-its with new ideas. Some were unreadable and far from all of them made it into the game, but most importantly the creative process was reignited.
For phrasing (and rephrasing) all the hints iteration after iteration, we used a dictionary and a thesaurus. There are lots of English words and phrases that work in some regions, but not in another. For example "against the clock" made sense in Europe, but not in the States, so we ended up with "counter clockwise".
The most used tool was without a doubt other people. We held more playtests than we wrote lines of code, and even though most of the tests were done very informally at social gatherings, we kept learning more about how people react and kept fine tuning it. This resulted in emails from players who asked us how the game could read their minds - or at least how it tricked them into believing it.
How much time was spent working on the game?
We spent around 18 months on and off working from the conception of the idea until launch. Work was extremely iterative and mainly evenings and part time. In man months it was probably around 5 months, but the long stretches of no programming and only thinking were instrumental to how the game was shaped over time.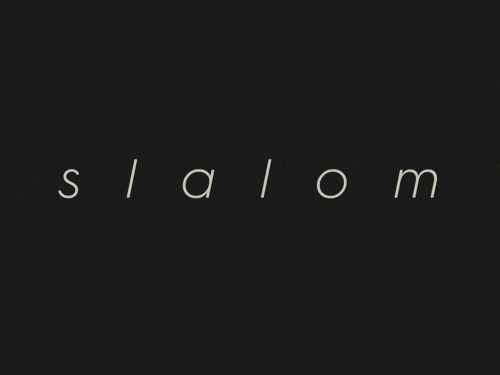 How did you come up with the concept?
At the No More Sweden game jam, we were working on an erotic VR experience, but Tim always likes to have an extra project to work on when everyone else goes to bed. The initial idea was to make something very simple that would make people do silly things. Sort of a Simon Says, but disguised as a puzzle.
At the end of the jam we had 10 puzzles including "on a horse", "i see red" and "100". When we decided to keep working on the project, it obviously evolved in new directions.
The erotic VR experience still exists and you can contact Dajana from KnapNok Games if you want to know more:
Was it more difficult to come up with new ideas on how to interact with a touch device, or work around the technical limitations?
One of the design goals was to keep surprising the player and breaking expectations. Combined with our strict design rule of only having a progress bar and 2-4 words as a hint, it honestly became really really hard to come up with new ideas.
I completely stopped looking at an iPhone as a touch screen device and started looking at it as a magic little box full of possibilities. It's not a game that you play on your phone, it's a game you play with your phone. Most mobile games happen on the screen, but quite a few levels in this game doesn't even use the screen. Basically, it's all about breaking a the rules and expectations.
Breaking rules and expectations was a big part of our development process. Last year we appropriated an empty IGF booth sponsored by Microsoft (we got help by the nearby IGF nominees) to showcase our early prototype during GDC. Microsoft did congratulate us on this, so it's officially almost okay.
Microsoft's tweet about this:
Congrats to Progress, who appropriated an @ID_Xbox kiosk we didn't know we had to show off their game! pic.twitter.com/qavvMqsr4s

— Chris Charla (@iocat) March 6, 2015

Have you played any of the other IGF finalists? Any games you've particularly enjoyed?
The plan is to play all of them before GDC, but due to The Witness coming out this week, we are behind schedule. Her Story is really interesting, The Beginners Guide is super charming, Mini Metro is amazing, and Undertale is the next on our playlist.
It looks like all the other nominees are really interesting and we are super honored to be on the list.
Don't forget check out the rest of our Road to the IGF series right here.