With its lovely, semi-realistic, hand-painted European comic-book style and story-driven campaign on the medieval shores of the North Sea coast, The Great Whale Road is one impressive strategy/RPG hybrid. You select a culture -- only the Danes are currently available, as the game just entered Early Access -- and then set off into the stormy seas. Each year is split in two. Summer is the sailing season, allowing you to seek adventures along the whale road. Winter, on the other hand, is spent at home, managing your settlement and planning for the year ahead.
You'll be confronted with decisions at every turn, no matter if you're sailing the high seas, visiting other settlements, or huddling around your hearth fire in the cold season. This makes the game feel very narrative-driven, as opposed to a pure management game. When a situation escalates into armed conflict you trade blows and nasty axe strikes in turn-based battles on a grid.
Many of the game's mechanics will be further fleshed out along the way, and the Danish culture will be joined by playable Northumbrians, Franks, and Picts. In its current state, The Great Whale Road is already fully playable and lots of fun - and not just for history buffs. Being an early access title, there are certain bugs and only a limited amount of content for now, but the development road map indicates that these flaws will be tackled soon. The full release is expected sometime this winter.
Joachim Sammer, CEO of Sunburned Games, was kind enough to answer a few questions.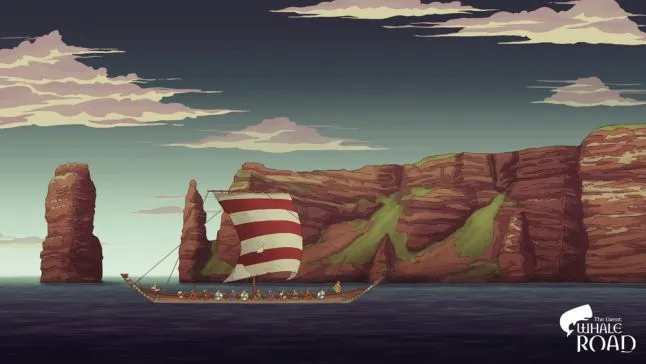 Tell us about yourselves! Who exactly are Sunburned Games?
Sunburned Games was founded by my wife, Birgit, and me, after many rainy winters and summers in London. We decided to take a break from 'working for the man'. But I am not very good at taking breaks, thus Sunburned Games was born. I love historical games and I am a huge Paradox fan. And in April last year we got started on making a historical game of our own. So we began setting up the studio here in Valencia. The initial team consisted of two artists and one developer, which has grown to a team of ten - including Victor (our composer) and Birgit who looks after the finances and doubles as copy editor.
The game has been in early access for a week now. How has it been doing in terms of reception and feedback?
Overall the reception has been very good. It's an early access title, so there are some rough edges and we are starting with a content base to build upon. Many of the players have followed our progress for a while already, or have discovered the game in one of the preview let's play series on YouTube. This means they knew the game before they were buying it. But we also had some people who stumbled across the game and really liked the concept. We have already received a good number of suggestions and feedback to review and discuss. We are already working on some of the smaller suggestions like discarding items from storage, whereas any bigger or more complex items are being added to a related road map item.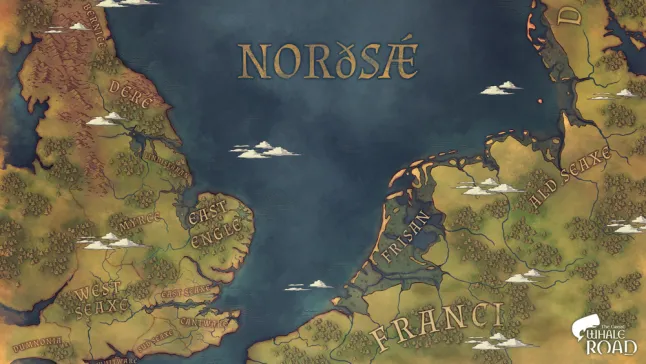 Are you happy with the amount of coverage you got so far? How hard is it to get noticed these days?
I would say that it is more important to get noticed by the right audience than to just getting noticed by as many people as possible. There aren't many games like The Great Whale Road out there, and also not millions of players who play games like it. We had good coverage on YouTube, and we have seen that specialised channels have the biggest impact. In Germany we were covered by Writing Bull and Steinwallen, two YouTubers who focus on games with historical settings. For two days Germany was our biggest market, but by now the United States have taken the top spot. So our key challenge is to find the most efficient way of letting our target audience know that The Great Whale Road exists. I hope a few of them will be reading this.
Viking-themed games are pretty in demand these days. There is your game, Logic Artists' upcoming Expeditions: Viking, the just-announced Wolves of Midgard... is this a recent trend? And why did you choose this particular setting?
I think they have always been popular, Total War Medieval: Viking Invasion came out thirteen years ago. But of course TV series like Vikings and The Last Kingdom have given the whole theme an even stronger appeal. On the other hand, most Viking games have a fantasy setting - Wolves of Midgard, The Banner Saga, Viking: Battle for Asgard, and the lovely Jotun. Games like Expeditions: Viking and The Great Whale Road are few and far between. My starting point actually wasn't the Danes. The other side of the North Sea is actually the more exciting one during the seventh century. But it doesn't make sense to fight the rip current of popular culture, so we decided to start with the Danes.
How much research went into The Great Whale Road? From what I can tell, you strive for historical accuracy. Are there any actual scholars on your team?
A lot. I have been researching on and off for a year, and I am continuously looking into new areas when I am working on events and stories, for example early medieval epizootics. We also offered a history internship in cooperation with the University of Valencia last summer, during which our intern amassed a large amount of material and data. We have a decent library at the studio as well. I studied history at the University of Vienna in the early nineties, and was just short of my final thesis when I threw the towel and switched direction to go into IT. I always found the medieval period fascinating and my focus areas were medieval social history, the early medieval economy, and the Hundred Years' War.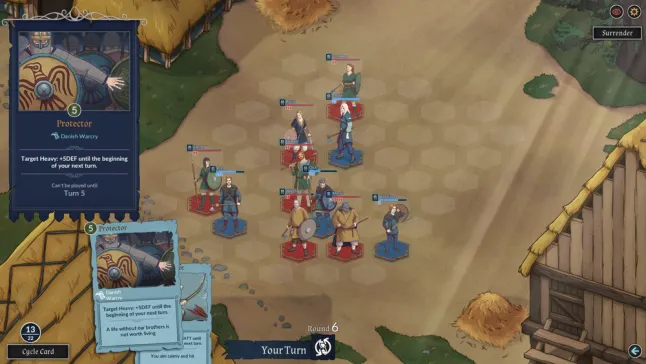 Which other games influenced you the most?
At the beginning the inspiration was Total War, Crusader Kings II, and Mount & Blade on one side, and classics like Port Royale and The Patrician on the other. Then games like Sunless Sea and Darkest Dungeon came out, and that together with The Banner Saga helped me to convince myself that a game like this could work. The Great Whale Road was actually just a working title at the start, but after a brainstorming session that produced names like 'Action Saxons' I decided to stick with it.