Owlchemy Labs is committed to ensuring its upcoming VR game, Vacation Simulator, is equipped with a system that allows for players to create authentic versions of themselves using the game's robust avatar customizer.
More recently, Microsoft worked together with gamers and disability advocates when designing accessible packaging for the Xbox Adaptive Controller, and it's always great to see studios consult with experts to make sure representation is designed right.
As explained in a blog post, the studio expressed its desire to include everyone in VR, writing that "tons of research, consultation and constant testing, testing, testing led us to the refined yet powerful set of options in the avatar customizer."
"At the start of the game, you're greeted by a friendly and accessible interface for customization— a vanity set full of switches, dials, and knobs for tweaking your avatar's appearance," the post continues. "Adjust the height of the vanity with the handle, and you're off creating your virtual self!"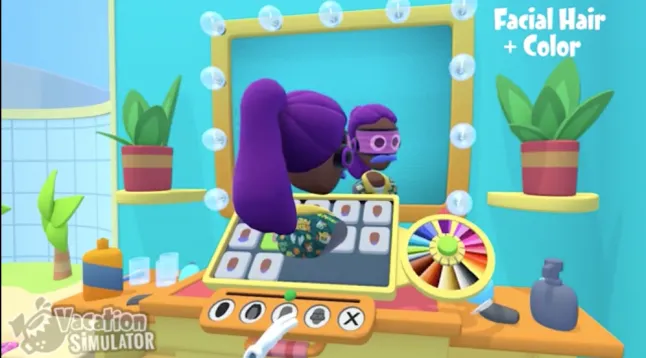 The avatar customizer allows players to pick their skin tone, visor color (as opposed to eye color), hair style and color, and glasses. When it came to skin tone, the studio notes that the first step was gathering as much information as they could, citing artist Angélica Dass' Humanae Project and the beauty company Fenty's foundation line to start.
"Just this research gave us plenty to start working on, but we knew that we needed additional expertise to provide context to our existing knowledge and fill in the inevitable gaps," the post reads.
"We reached out to fantastic groups like Google's Product Inclusion team, our local experts from Pretty Brown & Nerdy, and even a few of our industry friends, all of whom helped us immensely to spot major gaps in our representation and understanding."
Representation is important, and its nice to see all of the different ways players will be able to tailor their characters in VR. Be sure to check out Owlchemy's entire blog post here, which provides more detail in the system.