Chris Avellone is known for his RPG work, from the Fallout series, to the co-founding of Obsidian studios – and while he's still working largely in that arena, he's now a free agent, split off from the confines of a single company. And he couldn't be happier.
"I love to write for computer games. I love to design for computer games," he said during a chat at Reboot Develop. "So what I do now is I roll out of bed. I don't get dressed. I don't shower. I just start writing immediately. All my Skype calls have no video. And then I go to bed after about 11 hours, and I think 'that was a very productive day.'"
"I guess the important thing is, this is the first time in my life I've actually had a chance to just do writing and design full time," he added, "and that's all I ever wanted to do.
"I never realized how much time was consumed going into work, having meetings, doing owner stuff. I didn't realize how exhausting that stuff was. It was harder knowing how the sausage was made. And knowing the sausage, and knowing the pigs. And crying. I don't cry as much."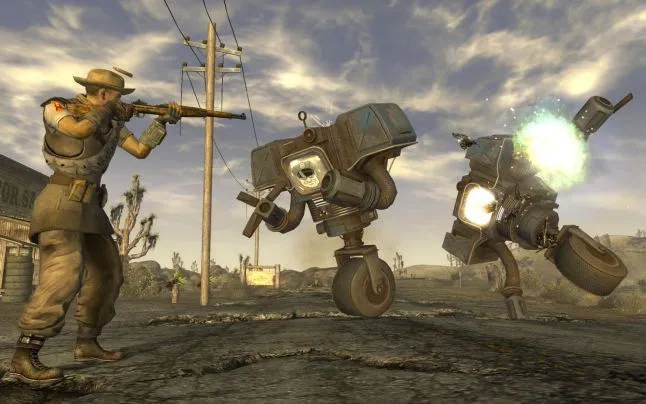 When it comes to creating lore and tying it together, Avellone has been writing short fiction, and some key learnings have come from that. "I realized that short stories are fine, but trying to write novels… I don't understand how novelists do it," he said. "There's a lot of moving parts and very long prose work. The first novel I tried to write, I'm still stuck on the last six chapters, thinking 'how do I tie all this stuff together?'"
Avellone referenced wikis for sprawling narratives like George R. R. Martin's Song of Ice and Fire, because Game of Thrones has a wiki where people keep track of everything for him.
"You have to figure out what the franchise holder writes and thinks like, and follow that. You can't put forth every thought you have."
"Bethesda mentioned… I shouldn't say this, but they said 'we don't track everything anymore, we just go to the wiki and figure out what the crossed lines are for everything, that's basically our game design document now.'"
Now that he's in a pure creative role, Avellone doesn't see himself going back to running a studio. "I have been tempted," he said, "but the challenges with that are, you have to hire the right individuals, you have to set up your own company, and once you start doing that you enter into more of a management role and less of a creative role.
"So more what I want is to get involved in companies that have all that set up, and I can just get involved in just a creative capacity."
But there are challenges with this as well, for example with Star Wars: Knights of the Old Republic II. "I've got to put myself in the mindset of George Lucas, and… write like him, with a lot of vowels and stuff. Like Count Dooku, what is that?"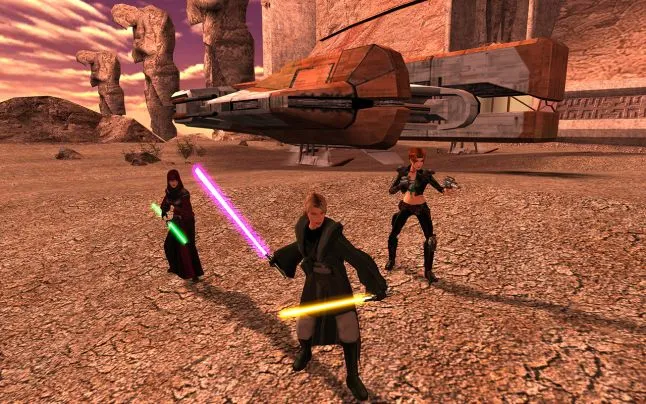 "You have to figure out what the franchise holder writes and thinks like, and follow that. You can't put forth every thought you have, you have to make sure it's consistent with the franchise."
But even so, sometimes he's able to put himself and his ideas into a game that's established. "If you think you can't insert yourself into an established franchise, that's bullshit," he says. "For FTL I didn't have a lot of questions about that franchise, so I mostly enjoyed all the races and encounters.
"Writing the slug encounters was actually really amusing because they're so selfish and self absorbed. But when I came to Star Wars, I had a lot of questions about that franchise and a little bit of frustration, and that got channeled into some characters."
A franchise or series of tropes can sometimes throttle creativity, he says. "Why are there halflings in this game, why are there hobbits – well, because it's Tolkien. We're investing in this because it's Tolkien."
"Sometimes I want to grab him by the collar and be like 'Do you know what you did for computer gaming, for all time!?' Like 'oh, I'm a blood elf, and I can do anything, and everything I touch comes to life.' Fuck blood elves."