Recore's return to the Xbox E3 press conference brought a slight note of confusion from some attendees. What had seemed like a more solemn, exploration-based affair in the game's CGI trailer in 2015 was instead revealed to be a more fast-paced, combat-focused game where players juggle differently colored attacks and partner with an array of robotic companions. In a nutshell, the 2016 trailer looked a like something from Platinum Games. The 2015 reveal trailer looked sort of Last of Us-ish.
At E3, the game director Mark Pacini of Armature Studio and executive producer Keiji Inafune of Comcept were able to explain some of the design philosophy behind Recore's vision, and how they still intend to focus on a story-driven experience.
Pacini first explained that the game's faster-paced combat is a result of Armature and Comcept seeking to replicate the sort of faster-paced games they'd done in the past. (Inafune is known for creating Lost Planet and Dead Rising as well as his work on the Mega Man franchise, while Pacini was director of the Metroid Prime trilogy.) "It's very hard at the beginning to determine what kind of game you want to make," says Pacini. "Is this a game about cover? Is it about accuracy? What's the pace of the combat?"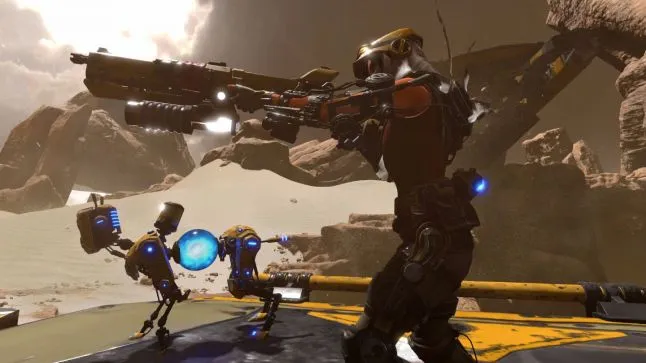 "Ultimately we thought movement and timing would be more interesting than a paced game that is methodical, not freeform and reactive," he adds.
Speaking to reporters during a Q&A session after the demo, Inafune explained that despite the action focus, he sees Recore's gameplay as reflecting a very specific theme he's interested in as a designer. "I explored the post-apocalyptic setting in other games like Lost Planet, and I'm interested in how humans, or rather how mankind, can survive in such a dire setting."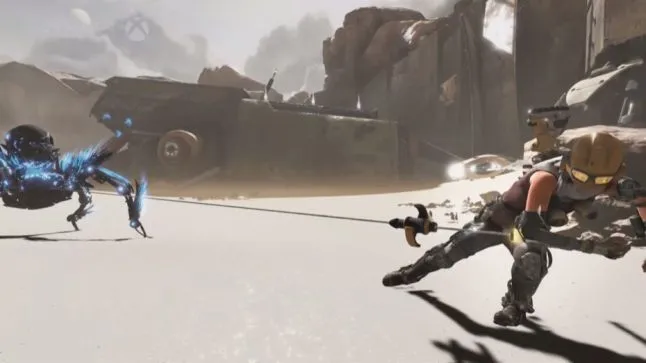 "I think a lot of times, it comes down to who you're partnered with," says Inafune. "Humans can't survive on their own, is what I truly believe. These other entities, (referring to the robots the player partners with), whatever they end up being, how they coexist and evolve together, is really what I wanted to explore in Recore."
Inafune also credits the partnership with Armature for helping creating a unique aesthetic for the game. "Neither Western or Japanese studios could come up with look quite like this in a vacuum," he says. "What Comcept brought to the table is a lot of anime-like coloring and very bold use of color, but at the same time, Mark's team brought in a little bit of realism to it."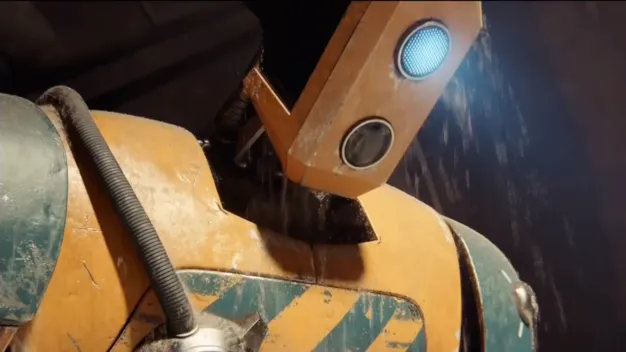 Inafune's statements reflect a particularly interesting approach to game development, especially since his most recent game, Mighty No. 9, seemed to be focused on recreating the look and feel of a specific sort of retro experience to the exclusion of any significant theme or development.