It's every indie dev's worst nightmare: somewhere out there, someone is making the exact same game that you are.
Truth be told, in video games there are only so many ideas to go around. New genres and gameplay mechanisms may evolve from time to time, but at the end of the day, there's a lot of overlap, and not all of it can be attributed to inspiration or copycatting. It's a nerve-wracking occupational hazard, but one that doesn't always turn out badly. Take the curious case of Raphael Van Lierop's The Last Seed and Finji's Overland, two isometric turn-based road trip survival games. Overland is currently in early access. The Last Seed never made it into development.
In 2011, Van Lierop was headed towards a fork-in-the-road with his career. As he was ending a long term contract on a triple A game, iPhone development was growing more lucrative, and many of his colleagues were jumping ship for mobile. As Van Lierop told me by email, "It seemed like the indie developer gold rush was about to begin, and I didn't think I wanted to miss out on it."
At the time, Van Lierop and his wife were living in Vancouver, still many months away from their eventual move to remote Northern Vancouver Island, where they would go on to form Hinterland Studios and eventually make The Long Dark. Eager to start a new mobile-focused project, he began to sketch out the plans for a survival game called The Last Seed, inspired by the old Yul Brenner sci-fi movie The Ultimate Warrior.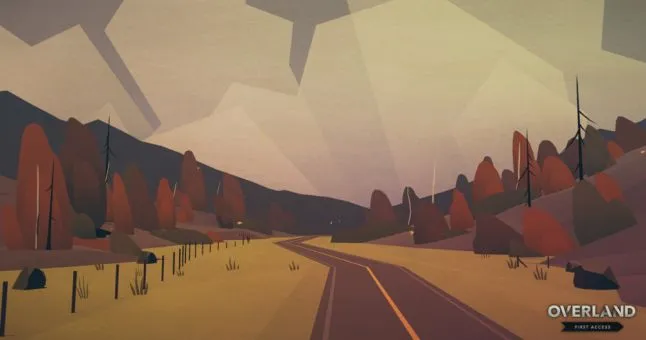 Finji's Overland
Van Lierop says, "It's the first idea that I came up with when I was brainstorming 'what should I make?'" In it, the player would control a caravan of survivors who are granted a bag of viable seeds, a now-rare and valuable commodity in their post-apocalyptic world. The gameplay would document their journey from coast to coast as they planted the seeds in new communities across the remains of America while facing the challenges of life in a disaster zone.
Van Lierop didn't end up using the material, instead moving on six months later to refine the concept into something he called Survival Story, an iPad based prototype that he built in order to secure funding through the Canada Media Fund. Eventually they awarded Hinterland Studios $270,000 CAD to build a prototype, followed by an additional $670,000, and another $220,000 from a successful Kickstarter campaign.
The resulting game, The Long Dark, is a bit different from their original vision; Van Lierop says they abandoned the idea of mobile development early on, knowing that they would need to be on PC and console in order to deliver on their vision of environmental immersion. The original design documents for The Last Seed still exist, and Van Lierop shared them with me after gauging my positive response to Overland at this year's E3.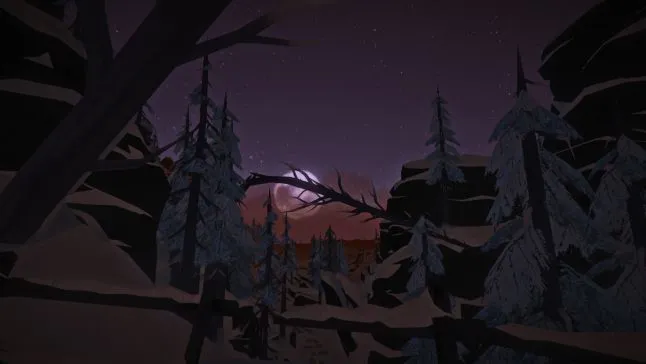 Hinterland's The Long Dark, which evolved from a concept called The Last Seed
The game is described as "a post apocalyptic journey through near-future North America...where a survivalist Oregon Trail meets a reverse Civilization". The player objective was to guide a caravan of survivors through the decaying landscape to plant the last remaining viable seeds at fertile sites in the US. The game's mechanics were to have been driven by the conflicts that would inevitably occur in a realistic post-apocalyptic scenario, managing "supplies, protection, growth, discoveries, hazards, and health" while establishing small settlements as the caravan makes its way west. If all caravan members died or the timer ran out before the titular last seed was planted, the player would lose.
Some of the similarities to Overland are downright eerie. For example, The Last Seed was intended to be mostly isometric view, which (in combination with the art of Finji's Heather Penn) is one of the most charming identifying features of Overland. Both feature a post apocalyptic cross country road trip, with turned based combat and a focus on salvaging and resource management.
The Last Seed however would have pursued a greater emphasis on exploration, using the turn based gameplay to search buildings and city districts in addition to dealing with "Hazard Events", unique random conflicts highlighting the many realistic and sudden issues that might arise in post apocalyptic scenarios. For example, survivors could encounter violent storms, animal attacks, structure collapses, or toxin exposure, then rely on the team's collaborative skill set to mitigate the damage. Unlike Overland, which uses procedurally generated maps, it would also have an overworld map system that would update and alert the player to nearby features and anomalies. The ability to create and maintain communities, known as colonies, in fertile seeding areas would also set the two games distinctly apart.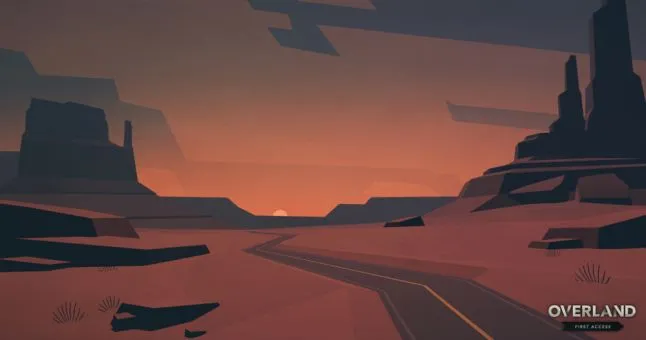 Finji's Overland
Reading the document, it's hard not to lament what could have been. Van Lierop went into great detail about almost every aspect of the game's development, even discussing marketing strategy and budget and sales, his estimates on which he describes as stupid in hindsight. "I was coming off heading up a $30M+ project with 150 people so to me those budget numbers and that team size still felt really small." Ultimately, it proved a moot point, as Van Lierop moved on to Survivor Story in order to pursue a more viable project.
Meanwhile, Overland was being born. Finji, originally formed in 2006, was on the verge of relaunch and the concept for Overland, says Adam Saltsman, came to him initially in late 2013. "I had this idea in the shower one morning about a squad-based strategy game, a la XCOM, but in the more compact style of a modern roguelike. Initially it was literally 'what if we mashed up XCOM and 868-HACK?'"
At the time he considered it more of a joke than a serious idea. Two weeks later he sketched out an 8-bit concept art mock-up, but immediately shelved it to focus on other projects. But, after coming into some unexpected windfall from previous projects, they returned to the idea, deciding to focus on a project with highest creative potential and lowest chance of commercial failure. They returned to Overland. "We hired a friend and local coder to do an iPad prototype based on the mockup and some other notes we had lying around. And it was super broken and not fun, but promising. I made a paper / tabletop version next and fixed some things, and we rewrote the digital version and suddenly we were kind of on to something." It took about five more months and $5000 to wean it from its initial idea to an (almost unplayable) proof-of-concept iPad prototype.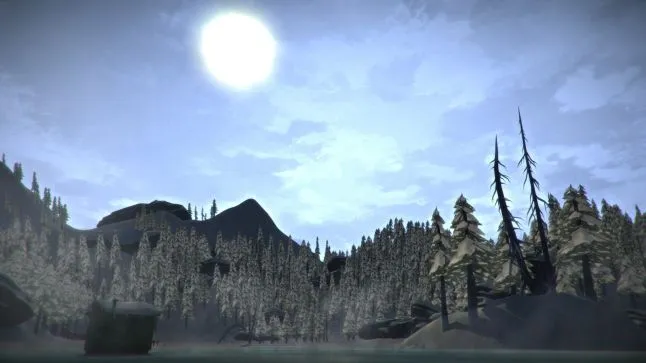 Hinterland's The Long Dark, which evolved from a concept called The Last Seed
The game changed a lot over the course of its development, most notably in aesthetic. Saltsman attributes this to Heather Penn, crediting her work as co-designer with defining the look and feel of the game. But it also took form as the team actively sought to shift away from the zombies, with Saltsman citing the Strugatsky brothers' Roadside Picnic and Atwood's Oryz and Crake in its gradual evolution. Several revisions and UI overhauls were implemented as they pursued more user-friendly mechanisms, though as Saltsman notes, the core gameplay ("driving into a level, grabbing some loot, and getting out of there before you get surrounded") has not shifted dramatically over the years.
One challenge was the notion of expressive gameplay and storytelling, particularly in the context of procedural generation. It's sometimes said that roguelike games inherently feature a player story in that the events in the game are unique to them, a claim that Saltsman says "is sort of true and sort of trash. Roguelikes generate unpredictable events but the events might be garbage. Early Overland stories were like "I almost died, and then I killed a creature, but then NEXT creature almost killed me, but then I killed it."' While it does create a series of events, "it's hard to have legs on that. [The current] Overland story is a lot better. It's like 'So me and Alan got distracted and ran out of gas, but we met a dog named Waffles with a limp, and I carried him back to the car while Alan set up a perimeter, except we didn't have a first aid kit, so then…' It still needs work but there's other stuff going on there besides who killed who."
For all its overlap with The Last Seed, Saltsman freely admits the original approach to Overland was derivative. "It was basically a zombie apocalypse thing with a John Carpenter-esque soundtrack and heavy combat focus." It wasn't a bad way to make a commercial PC game, says Saltsman, and the zombie apocalypse theme contextualized the game well. But the end product was "super boring", prompting the company to develop a unique approach towards achieving diversity in their recruiting and hiring process.
Saltsman says that for the most part, the survival themes of Overland have been influenced on a more macro level rather than an overt one. He cites Oregon Trail and the roguelike survival aspects of FTL as obvious sources, with touches of Day-Z and State of Decay. The studio for the most part has tried to avoid directly pursuing features that might otherwise be considered staples of the genre. "There aren't a lot of survival games doing exactly what we're doing here." Saltsman explains. "Overland actually doesn't even have crafting, which like, are we even allowed to be called a survival game if there's no grinding for duct tape?"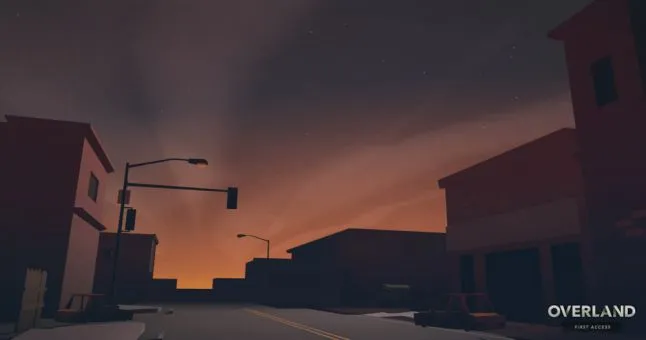 Finji's Overland
I've played a demo of Overland but without further development on The Last Seed, it's hard to say how much the final products would have resembled one another. What overlap does exist between the two is likely the result of Van Lierop's deep interest in the survival genre; the books The World Without Us, The Long Descent, and The Road are cited as inspiration for The Last Seed. Says Van Lierop of the conceptual similarities, "I don't want to give the impression that Overland is copying this concept in any way. Adam Saltsman & co. have created their own game and it's clearly inspired by their own ideas."
"But [seeing Overland]...wow...kind of a weird feeling. Like, a super happy feeling to see a great idea getting made, and also a bit wistful that I wasn't able to get back to it in time."