The first-ever Gamasutra 20, honoring the Top 20 women working in the video game industry today, has taken a peer-based approach to this important task, with Gamasutra editors working alongside industry notables to highlight the most vital personalities in the field.
Some of these women are also industry veterans, and others are newcomers, dazzling the gaming world with their novel energy and creativity.
In deciding who would make the list, the 2008 panel strove to include women from all parts of the industry -- from development, to marketing, to writing -- and to represent many different talents, both old and new.
Specifically, the panel wanted to highlight the women who are important to the gaming now, those who have a crucial hand in shaping video games as we know them today. Please note that this list is unranked - there is no particular order, and all of the featured women are equally important to the business.
To those people who think that women don't play an important role in the game industry, this panel would like to say just how hard it was to pick these 20 names.
So many more hard-working, dedicated women could have been included -- not only core developers, like designers, but also artists, PR agents, and writers. After looking closely at the often-ignored female faces of gaming, their presence really is astounding.
[Joining journalist Bonnie Ruberg to help comment on the Gamasutra 20 were veteran game designers Brenda Brathwaite and Sheri Graner Ray - who appear on the list, but were nominated by others. Both have over fifteen years experience in the industry.
The panel put their heads together to choose the most important women of the year. After picking candidates (with measures in place to ensure fairness and no self-voting), Graner Ray and Brathwaite spoke about the women nominated -- what made them influential, exciting, and even inspiring in her eyes.]
---
Lucy Bradshaw
Executive Producer, Electronic Arts
Career overview
As the executive producer for Will Wright's Spore, Lucy Bradshaw is currently working on one of the industry's most talked-about new titles. The vice president in charge of production and development at Maxis, she has produced noteworthy games like The Sims 2 and SimCity 4 -- and has played a large role in the development of the Sims series over the last decade.
Before moving to EA and Maxis in 1997, Bradshaw gained years of creative experience at studios like Activision and LucasArts.
She is also a regular speaker at conferences such as the Women in Games International and the National Youth Leadership Foundation, where she actively encourages women of all ages to pursue the creative opportunities available in the gaming industry.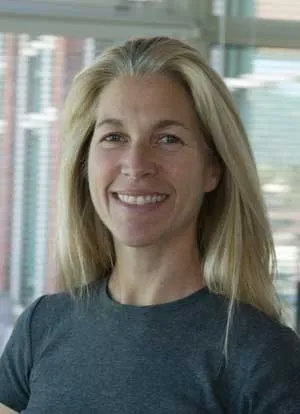 Major accomplishments
Bradshaw's personal management style has been crucial to the development of The Sims as gamers know it today -- the series recently named the best-selling PC game of all time, with over six million copies shipped to date.
Innovation
Working side by side with Will Wright, Bradshaw will be bringing her positive, encouraging approach to Spore, a game already heralded for its unique approach to world-building and god games.
Gamers will be able to see the full impact of Bradshaw's innovative influence when Spore is realized this September.
What her peers say
Sheri: "I am in awe of Lucy Bradshaw. She is simply one of the most competent, professional and influential women in games today. Under her expert guidance, titles from Monkey Island 2 to Madden NFL Football and The Sims have gone on to be household names. She doesn't get near the accolades she should and I wholeheartedly respect and admire her talent and accomplishments. I can't wait to see where she and her team are going to take us with Spore!"
---
Brenda Brathwaite
Chair, Interactive Design and Game Development, Savannah College of Art and Design
Career overview
With 22 commercial titles under her belt, Brenda Brathwaite's experience in the gaming industry has included working on games as different as Wizardry and Playboy: the Mansion. She has been involved in game development since 1981 -- making her possibly the longest continually serving woman in the game industry today. She now works as a professor at Savannah College, as well as a contract game designer.
Brathwaite was recently elected as a member of the International Game Developers Association's board of directors. As the head of the IGDA's Sex special interest group, and the author of her foundational textbook, Sex in Video Games, she is additionally one of the world's leading authorities on sexual content in interactive media.
Major accomplishments
In addition to her positions with the IGDA, her many years served in the industry, and her numerous conference appearances, Brathwaite recently became the chair of the Interactive Design and Game Development department at Savannah College.
Innovation
Not only has Brathwaite been extremely vocal as a woman in the gaming industry, she ha also blazed a trail for all those interested in sex in game development.
What was once a rarely discussed topic has become a common point of discussion thanks to Brathwaite's work.
What her peers say
Sheri: "Brenda has worked on a string of titles that most industry members would kill to have on their resume. I can think of absolutely no one better to be the first woman asked to participate in the Game Designers Challenge at GDC in 2008!
Also her willingness and ability to pass on her knowledge to her students is a true example of her foresight and love of the industry. Her work on sex and video games is simply another feather in her well-decorated cap. She is a designer, pioneer, teacher and most importantly someone I am honored to call friend. Tell her to strap those kiddos into that BMW of hers and meet me and my Corvette at the track anytime!"
---
Linda Currie
Producer, Creat Studios

Career overview
The lead designer for Zoo Tycoon 2 and Zoo Tycoon 2: Extinct Animals, both published by Microsoft in 2005, Linda Currie oversees production at her studio Blue Fang Games. Aimed at a broad-based family market, Blue Fang Games is dedicated to creating "compelling, emotionally engaging games focused on the animal kingdom."
In a career that has spanned more than twenty-five years, Currie herself has worked on at least fifteen commercial titles, and even founded her own studio, Sirtech Cananda. Though no longer active, Sirtech created many important titles, such as Jagged Alliance and Wizardry 8, which won Computer Gaming World's RPG of the Year award in 2001.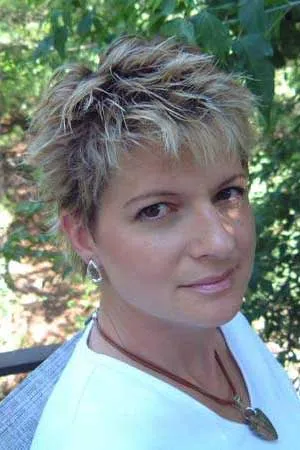 Major accomplishments
Currie has worked on award-winning games, founded a studio of her own, and continues to bring color and creativity to her games after almost three decades.
Innovation
At a time when strong female presences in the gaming industry were still rare, Currie was branching out on her own and making her own games -- setting an innovative example for women developments then and now.
What her peers say
Brenda: "Linda started in the game industry at the ripe old age of 15, I think, and was actually part owner of a software company at that time [Sirtech]. She and I worked together on many great series including Wizardry and Jagged Alliance, and she continues as a designer in the industry working at Blue Fang on the Zoo Tycoon series.
Linda's under a lot of people's radar, and doesn't get nearly as much notice as she should, but she's a consistent presence in the industry and a great inspiration for women who value smashing the glass ceiling. (She smashed it and owned it)."
---
Alyssa Finley
Executive Producer, 2K Marin
Career overview
Alyssa Finley may have sealed her reputation by producing 2K's 2007 hit BioShock, but in her extensive career in the games industry she has actually shipped titles with almost every major publisher.
In the last few years, she has worked on Lord of the Rings: The Two Towers with Electronic Arts, Demon Stone with Atari, and Pool of Radiance II: The Ruins of Myth Drannor with Ubisoft.
Before coming to 2K Marin, Finley worked for LEGO, Stormfront Studios, and Irrational Games. She began her work in games in 1992 when she joined the Rebel Space for the Prodigy online service. She was once the young coder who told Grrlgamer.com, "I decided to become a programmer by chance" and "I got into games as a career as a coincidence, as well," Finley has since become a true veteran.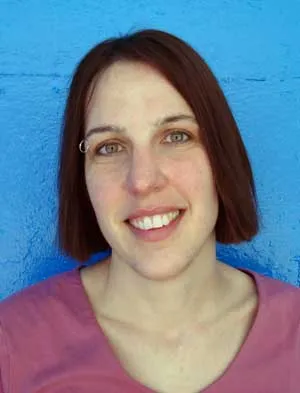 Major accomplishments
Finley's title BioShock received a number of awards after its 2007 release. At the Game Developer's Choice Awards alone it was selected for "Best Visual Art," "Best Writing," and "Best Audio." The Spike TV Awards named it "Best Game," "Best Xbox360 Game," and "Best Original Score." Acclaim for the game continues to resound through all areas of the gaming industry -- put forth by fans and developers alike.
Innovation
Topped off by her 2007 critical success, Finley's games represent a career full of unique approaches.
BioShock alone has been lauded for its innovative approach to storytelling, shooters, and character development. What's more, it challenges the way the gaming industry thinks about how compelling and fun games can be.
What her peers say
Brenda: "As the project lead on BioShock, Alyssa's a shoe-in for this year's list. Like a couple others on our list, she's also a bit under the radar, but she's a true developers' developer and highly respected in the community."
---
Laura Fryer
Executive Producer, Microsoft Games Studios
Career overview
Laura Fryer joined Microsoft back in 1995 as one of the first members of Microsoft Game Studios. There, she has worked on and off during her 13 years in the industry shipping blockbuster games for the Xbox and Windows platforms. Her six major titles include Crimson Skies and, most recently, the acclaimed Gears of War.
Currently, Fryer is focusing on the sequel, Gears of War 2. Fryer is also an advisor for the Women in Games International, as well as one of the founders of MSN's casual games site Zone.com -- where she produced Microsoft's first massively multiplayer game, Fighter Ace 1.0. From 2000 to 2004 she served as an important member of Microsoft's Xbox team, where she was the Director of the Xbox Advanced Technology Group.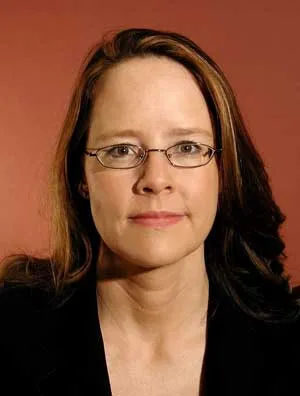 Major accomplishments
Frequently recognized as one of the most important women in the video game industry, Fryer's early influence on Microsoft Game Studies helped shape innumerous titles that have emerged from the studio over the last 13 years.
Innovation
While working as the Director of the Xbox Advanced Technology Group, Fryer -- a founding member of the Xbox project -- cultivated worldwide Xbox Developer Support, created the Xbox Advisory Board, and ran Xbox game developer events around the globe.
What her peers say
Sheri: "Laura is a game developer's game developer. How many other women do you know who stockpile frozen burritos so when her brother comes to town they can play computer games non-stop?!
Her work with Microsoft's Xbox has shaped the future of the game industry as we know it and her work with WIGI and with Microsoft's women in games events at GDC has shaped the future of women in the game industry."
---
Robin Hunicke
Lead Game Designer, Electronic Arts
Career overview
A lead game designer at the Casual Entertainment division of Electronic Arts, Robin Hunicke began her time at EA in 2005 in The Sims Division, where she worked on both MySims and The Sims 2: Open for Business. Her most recent project was Steven Spielberg's highly anticipated physics-based puzzle game, Boom Blox.
Hunicke also helped found the IGDA's Education Committee, whose Curriculum Guide is used by schools across the globe to teach development game classes. Hunicke is currently completing her PhD thesis in artificial intelligence and video games at Northwestern University.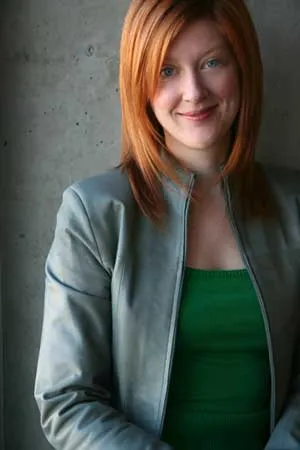 Major accomplishments
While Hunicke is a head designer and a doctoral candidate, she is also an activity member of the game development community.
At the Game Developers Conference, she co-organizes the annual Game Design Workshop and the Experimental Gameplay Sessions, where ground-breaking games like Portal and Katamari Damacy have debuted.
Innovation
Hunicke is not only innovative in being a enthusiastic, youthful voice for female game developers working with the industry's biggest publishers -- she also brings a touch of innovation to her games.
MySims, her Sims Wii title, was the first in the series to steer away from the game's accepted character design and take a more stylized, child-like approach, rejuvenating the much-loved gaming staple.
What her peers say
Bonnie: "Robin's personal creative perspective makes her work both exciting and refreshing. Her blog, GewGaw, has been sending out a positive female voice on game design for years before she officially entered the industry (and it's always a blast to read). Now that she's involved first-hand in game development at Electronic Arts, her unique touch -- and her enthusiasm -- are really showing through in her games. She brought a unique look to MySims, which was the first Sims game to match a stand-out aesthetic with its equally playful gameplay. I'm excited to see what Hunicke will bring to other important titles in the future!"
---
Perrin Kaplan
Former Vice President of Marketing & Corporate Affairs, Nintendo of America
Career overview
Perrin Kaplan retired from her position as the head of marketing and corporate affairs at Nintendo in December of 2007. However, after fifteen years as Nintendo's main spokeswoman -- representing throughout the Western Hemisphere one of the most important, respected, and long-running video game companies ever created -- her presence is still being felt. While at Nintendo, Kaplan was in charge of public relations, government affairs, internal communications, and investor relations.
Before joining the gaming giant, Kaplan was vice president at the Seattle-based public relations firm The Rockey Company. As of yet, she has not released a statement about her plans for future employment, whether in or out of the games industry.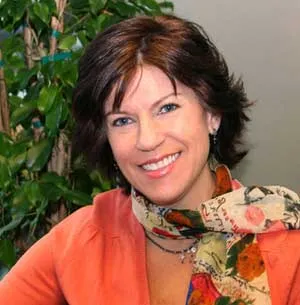 Major accomplishments
In 1992, Perrin joined Nintendo as their Corporate Communications Manager. By 1996, she was the Director of Corporate Affairs. During her fifteen years she was able to shape the department that forms the public face of Nintendo today.
Innovation
Though Kaplan did not have a hand in the development side of Nintendo, her role as a strong female spokeswoman set a positive example -- and put a female face -- on the company that has brought so many classics to a traditionally male market.
What her peers say
Bonnie: "Like many gaming business execs, Kaplan had something of a reputation for giving answers that weren't really answers, for skirting questions, etc. -- in short, for not always being a gamer favorite.
Still, even if she didn't always tell us what we wanted to hear, her importance, and her visibility, as a female figure in a definite position of industry power can't be overlooked. To have a woman at the center of gaming attention -- or even gamer frustration -- was a welcome change from the normal emphasis on male executives and designers."
---
Heather Kelley
Visiting Assistant Professor of Art, Carnegie Mellon University
Career overview
During her twelve-year career in the gaming industry, Heather Kelley has worked on everything from next generation console games, to interactive smart toys, to web communities for girls. She is now the Kraus Visiting Assistant Professor of Art and Adjunct Faculty at the Entertainment Technology Center, both at Carnegie Mellon University.
Before becoming a professor, Kelley worked as a game designer at Artificial Mind & Movement and at Ubisoft in Montreal, where she played an important role as a level designer and multimedia artist on such titles as Splinter Cell: Chaos Theory.
Most recently she has collaborated with The Hexagram Institute for Research and Creation in Media Arts and Technologies on a game that integrates full-body interactive gallery exhibits into the gameplay experience.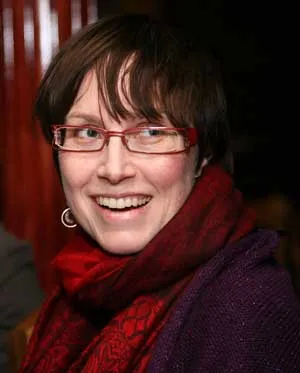 Major accomplishments
With her dedication to designing games for women and girls, it's no surprise that Kelley served as co-chair of the IGDA's Women in Development special interest group for seven years -- while simultaneously working on award-winning games and her own interactive media projects.
Innovation
Kelley is perhaps best known for the game prototype she developed for the 2005 Montreal Games Summit game design challenge, the theme of which was sex. Lapis, a colorful title that was mocked up as if for the Nintendo DS, simulated female orgasm without any graphic imagery.
Instead, the player was represented by a small rabbit, whose thoughts rose high above the clouds and items that represented happiness (like cupcakes) in a symbolic form of ecstasy. Games don't get more innovative than that.
What her peers say
Bonnie: "Though, of course, Heather Kelley stole my heart with Lapis, it's her consistently solid work as a designer (and on top of that her clear creativity) that earns her my serious respect. Who else could make a game about a bunny experiencing pleasure as a flight past a series of baked goods, and then help develop hardcore games?
The fact that she's now entered into the academic world is also wonderfully promising. An entire class of students taught with her unique approach is a class that's bound to produce amazing things."
Photo credit: Copyright 2003–2008 Simon Law, and available under the GNU General Public License, version 2 or later.
---
Brenda Laurel
Chair, Graduate Program in Design, California College of the Arts
Career overview
In 1996, Brenda Laurel co-founded Purple Moon, the first game design studio to focus on creating games for girls. She has, however, been involved in video games and interactive media for much longer than that. In the 1980's Laurel worked as a designer and researcher at Cybervision, Atari, and Activision. By 1990, she had co- founded Telepresence Research, a development and research company specializing in virtual reality.
Though Purple Moon was acquired by Mattel in 1999, Laurel has continued to contribute to the video game industry as the chair of the Media Design Program at The Art Center College of Design, and more recently as the chair of the MFA program in Design at California College of the Arts.
In addition to her work as a developer and a new media researcher, Laurel has written extensively on interactive fiction. Her books include The Art of Human-Computer Interface Design, Computers as Theater, and the tale of her own "games for girls" start-up, Utopian Entrepreneur.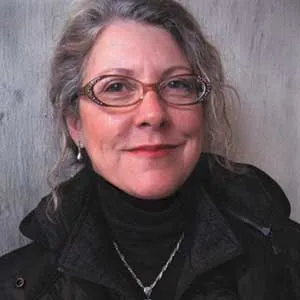 Major accomplishments
Laurel has achieved amazing things in almost every aspect of the gaming industry. She has been a developer, a designer, a researcher, and has started numerous projects, including her own studio. As an author and a professor as well, her career has been full of artistic and intellectual successes.
Innovation
Though games for girls may not be able to compete with blockbuster titles when it comes to recognition in the gaming industry, Laurel set out to do something truly new with Purple Moon. Her example continues to shape the way the industry thinks about gender and gaming today.
What her peers say
Sheri: "Going back to her very earliest beginning in the late '70s at CyberVisions and Atari, Brenda has been influential in growing this industry from its gritty beginnings to the multi-million dollar industry it is today. In the 1990's, when the wisdom of the game industry said, 'Girls don't play computer games!'
Brenda knew better and, with unparalleled courage, set out to prove the industry wrong. She established Purple Moon and her titles proved that not only do girls play games; they are interested in more than just fashion, makeup and shopping. She is truly one of the earliest pioneers and role models in the gender and games arena!"
---
Nicole Lazzaro
Founder and President, XEODesign, Inc.
Career overview
With a degree in psychology from Stanford University, Nicole Lazzaro is an authority on emotion and player experience in mass-market entertainment products. The first person to use facial expressions to measure player reactions, she puts her expertise to work designing award-winning interfaces at her company XEODesign, Inc.
With eighteen years of experience and past clients like Sony, Electronic Arts, Ubisoft, and Sega, Lazzaro and XEODesign use creativity to "make products easier and more fun to use by targeting the complete customer experience, from art usability to interaction."
By breaking player experience down into four play styles -- hard fun, easy fun, serious fun, and people fun -- she allows developers to access a player's full emotional range from the earliest stages of a development cycle.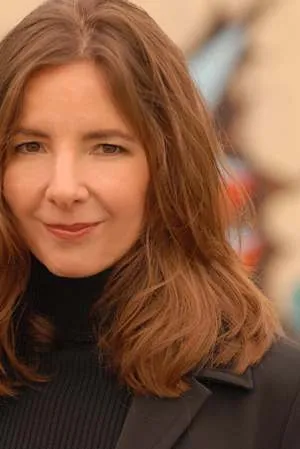 Major accomplishments
Lazzaro's approach to the psychology of fun has improved over 40 million player experiences. Writer and gamer designer Chris Bateman said of her in his book 21st Century Game Design, "It would be impossible to overestimate the extent to which Nicole Lazzaro's research has contributed to a better understanding of play in the context of video games."
Innovation
The novel approach to play testing Lazzaro has introduced to the gaming industry is, in XEODesign's own words, making "products easier and more fun to use by targeting the complete customer experience, from art to usability to interaction."
What her peers say
Sheri: "Nicole is one of my favorite people to sit and talk with. Her insight into game design never fails to spark new ideas and new directions in my designs!
Her work has been groundbreaking in understanding where emotion and player-interaction combine to make really great games. She has given us a vocabulary to express how games affect us emotionally and a framework to help us put that understanding to work to build better games."
---
Jane McGonigal
Researcher, The Institute for the Future
Career overview
Jane McGonigal -- game designer, researcher, and alternate reality game specialist -- is now a "futurist" working on "how the games we play can change the way we experience the real world."
Previously of 42 Entertainment, McGonigal was one of the creative minds behind groundbreaking ARGs like ilovebees. With a PhD from Berkeley in performance studies, McGonigal now focuses on making games that can literally change the world -- for the better -- both by staging ARGs in various communities and by working with think tank Institute for the Future to understand how gaming can impact life to come.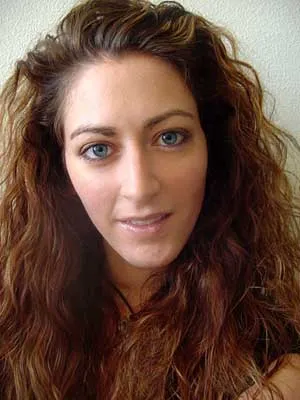 Major accomplishments
McGonigal has been named one of the top 35 innovators changing the world by The MIT Technology Review. The Harvard Business Review called her theory of "alternate reality business" one of the top 20 breakthrough ideas of 2008.
She was been given the Innovation Award from the IGDA, and a Year in Review honors from The New York Times. She has also presented the keynotes at many important media conferences, including this year's SXSW.
Innovation
One of the first designers to work in the field of ARGs, McGonigal has not only been a critical force in the development of the genre, she has also dedicated much time and energy to spreading the word about the power of such games.
What her peers say
Bonnie: "Jane isn't just amazingly creative, she's also bold in all the right ways. She's not shy about explaining that she'll settle for nothing less than a Nobel Prize in game design.
She knows games can make a difference -- that 'reality is broken' and she can fix it -- and she's not willing to take 'Couldn't you settle for something less?' for an answer. Tosee her in the midst of a game, whether she's discussing a world oil crisis or rolling cookies through foreign cities, even just her energy is inspiring."
---
Jennifer MacLean
Vice President of Business Development, 38 Studios
Career overview
As the former Vice President and General Manager of games at Comcast, the United States' largest cable TV company, Jennifer MacLean is no stranger to high-powered positions within the games industry.
Now the Vice President of Business Development at 38 Studios, a company focused primarily on MMORGs, McLean began her career in online game content in 1992, when she joined Micropose Software. In 1996 she became the product manager of AOL's Game Channel, then Programming Director.
Before joining 38 Studios, she spent four years at Comcast Interactive Media, where she oversaw all production and business relating to games. She also spearheaded many Comcast game programs including the PlayGames casual gaming website and Game Invasion service. Games MacLean oversaw delivered more than three million client downloads.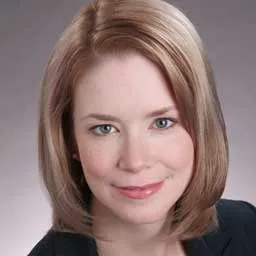 Major accomplishments
Brett Close, CEO of 38 Studios, recently said of MacLean, she brings "impeccable credentials, strong relationships, and impressive knowledge of the industry" to her new job. In addition to her years of experience, MacLean is the chair of the IGDA's Board of Directors and a frequent speaker at industry events.
Innovation
As part of 38 Studios, MacLean will be combining her experience with some of the most important entertainment companies in America with a new, creative company -- bringing the structure of her expertise to an innovative environment.
What her peers say
Sheri: "What can you say about someone who started as a game tester and quietly worked her way up to a position of power in one of the most influential game distribution companies in the world?
Jen's looks can be deceiving; she is a beautiful, petite, blond... with one of the sharpest game industry business minds around. I so respect what she's done and look forward to seeing where she's going to lead the industry in the future!"
---
Laralyn McWilliams
Lead Designer, Sony Online Entertainment
Career overview
As a lead designer at Sony in San Diego, Laralyn McWilliams is currently working on a new project called Free Realms, a free MMO with cross-gender appeal. In the past she has worked on such critically acclaimed titles as Full Spectrum Warrior.
She began her career in games in the early 90's when she sold her first adventure title to Micropose. Since then, she has been a project director at Edge of Reality, and a lead designer at Pandemic Studios and High Voltage Software -- where she has worked on a variety of titles in different genres, including strategy, platformers, and shooters.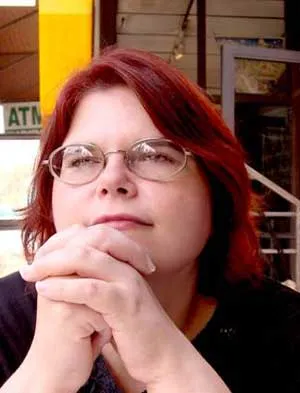 Major accomplishments
During a career that spans two decades, McWilliams has worked on all different kinds of games, and is now moving into the world of MMO's: an impressive range and collection of titles.
Innovation
McWilliam's current title, Free Realms, combines the look and feel of a traditional MMO with the conversational capacity and mini games of a youth-oriented title.
It also makes use of the both the game's website in order to allow the player to jump directly into the experience of play.
What her peers say
Brenda: "Laralyn is another woman I think should receive more attention in the industry. She consistently produces quality work as a lead in fields traditionally dominated by men. I completely respect her work."
---
Susan O'Connor
Game Writer, Susan O'Connor Writing Studio
Career overview
Susan O'Connor has been writing for games since 1998, and is now recognized as one of the most original and influential game writers currently working in the industry. Over the last ten years, she has written for 20+ titles in a variety of genres, from first-person shooters to action-adventure games. Her clients have included companies like Activision, Midway, and Microsoft Game Studio.
As for her games, they have included such notable titles as BioShock, Gears of War, and Far Cry 2. In 2005, she founded the Game Writers Conference, now part of Austin GDC. She is currently working on an unannounced project for Radical Entertainment.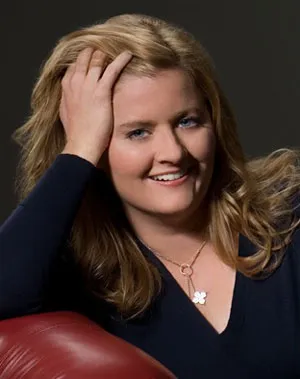 Major accomplishments
A speaker at many major industry events, O'Connor received the Game Developer's Choice award for "Best Writing" at this year's GDC for her work on BioShock.
In 2006, she was the co-recipient of the AIAS "Best Character Performance" award for Gears of War.
Innovation
With her attention to creative, quality game writing, O'Connor has re-infused mainstream, blockbuster games with the energy of original, quality game writing.
The games she has worked on, including most recently BioShock, have been shining examples of innovative storytelling, pushing the boundaries of game content and the line between mainstream gaming and art.
What her peers say
Bonnie: "Susan O'Connor's writing and her dedication to her craft has brought game writing to a whole new level. Not only does she set the standard for the industry, she raises the bar. Her work on BioShock in particular was so good it was literally chilling. Walking through Rapture, hearing her words, it's hard not to feel proud of where game writing is going."
---
Patricia Pizer
Senior Designer, Disney Interactive Studios
Career overview
Now a senior designer at Disney Interactive Studio, Patricia Pizer has spent the span of her twenty-year career working with innovative studios such as Harmonix Music, Boffo Games, and THQ/GameFX. In 2006 she came to Disney, where she has worked on far-reaching titles, like the online Toontown.
Though she currently specializes in virtual worlds, she has a history of exploring new technologies and their implementation within games. She has worked for alternate-reality game studio 42 Entertainment, as well as Turbine Entertainment, where she was part of the forerunning online world Asheron's Call. "Mostly though," Pizer says of herself, "she just likes to play games."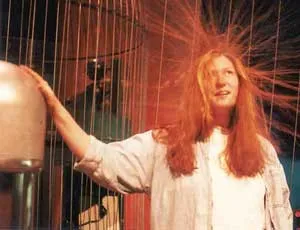 Major accomplishments
As a designer at Disney, Pizer's games have reached countless children. As a designer, she has made a name for herself within the industry as a reliable, experienced woman in the field of game development.
Innovation
Pizer is currently working on a new platform for Disney Interactive Studios called DGamer, which aims to bridge the gap between traditional PC and console titles and help expand the player experience with access to an online community.
What her peers say
Brenda: "Patricia's another woman who's been in the industry for decades. That alone should be worth some kind of commemorative pin, no?
Patricia's worked on everything from ARGs to Disney games to MMOs to adventure games, and since her career so closely parallels mine (she started in testing and worked her way up), I have a lot of respect for her and her work."
---
Sheri Graner Ray
Game Design Consultant, Sirenia Consulting
Career overview
Sheri Graner Ray is an accomplished game designer who has worked in the gaming industry for nearly two decades. She began developing games in 1990, and has since worked for Electronic Arts, Sony Online Entertainment, Cartoon Network, and Her Interactive -- a development studio focused on development for girls, most famous for its work on the Nancy Drew series.
Graner Ray is also the author of Gender Inclusive Game Design -- Expanding the Market, the leading text on gender and video game development. It was during her first days of making RPGs she says she ran into the problem, "What if the player is a female?" She has since become an authority on the subject of gender equality in the gaming industry. Unsurprisingly, she is the chair of the Women in Games International, an organization she co-founded.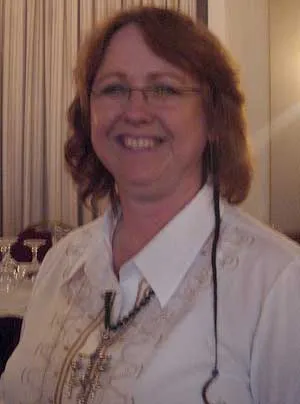 Major accomplishments
In 2005, Graner Ray was awarded the IGDA's Game Developer Choice Award in recognition of her lifelong work in game design and gender issues.
Innovation
Graner Ray's approach to understanding women gamers was innovative in 2003 when she released Gender Inclusive Game Design, and it continues to make ripples through the male-dominating industry today.
She regularly makes presentations at industry events, where she discusses the way male and female players vary in approach to playing games, encouraging discussion between developers.
What her peers say
Brenda: "Sheri made it so much easier for all of us -- female gamers and game developers -- to enjoy our experience with games. Her book, Gender Inclusive Game Design, is a must-read for any designer.
Each generation (sounds odd to say that, no?) of women entering the industry discovers Sheri's work again and again, thinking back to a time when there really wasn't much of a female presence to speak of. I've also known Sheri forever. We're both women who love RPGs and fast cars (she has a Corvette, and I have a BMW 3 series sports model). I think I can take her at the track."
---
Kathy Schoback
Vice President of Global Events, Think Services
Career overview
After spending nine years at Sega of America, Kathy Schoback joined Think Services, where she is in charge of the annual Game Developers Conference.
Before her move to Think Services, Schoback was responsible for content acquisition for the game physics outfit at AGEIA, where she played a significant role in the life of the company's physics engine PhysX SDK. With her background in business as well as leadership, Schoback has also worked as the Director of Product Operations at Eidos in San Francisco, where she was responsible for licensing on emerging platforms.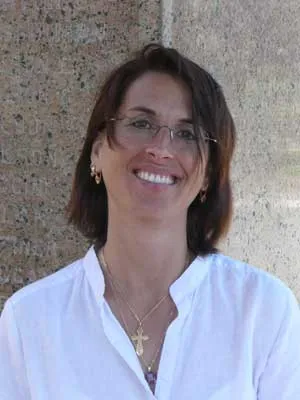 Major accomplishments
Schoback served on the board of the IGDA from 2001 to 2005, and is the chair of the development committee for the Women in Games International.
While working in business development at Sega, she routinely exceeded sale and revenue expectations, leading to her appointment as the Director External Development, allowing her to work with top independent developers.
Innovation
"I want to inject a more rounded and human approach to the video game industry workplace," Schoback has said of her open-minded approach, "by living the example of workplace balance, and by creating a balanced environment for my team and respecting the quality of life of my coworkers."
What her peers say
Brenda: "Kathy is a true power player in the industry, and a real inspiration to any woman looking to break in. She's also proof positive that the glass ceiling had a really low armor class."
Note: Think Services is also the parent of Gamasutra.
---
Kim Swift
Level Designer, Valve
Career overview
Kim Swift may have only released one professional title as a lead designer at Valve, but that game is the innovative, humorous, and much-praised hit Portal, released as part of the 2007 Orange Box -- and that makes all the difference.
Swift is a recent addition to the gaming industry. She graduated from DigiPen in 2005, and was hired by Valve soon after graduation, along with the rest of her senior game project team, who had already begun work on the game that would become Portal. Swift recently spoke at GDC 2008 about her experience as a writer and designer for the game, as well as the importance of iteration in the development process.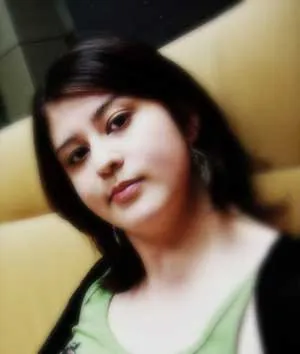 Major accomplishments
Portal, the game swift helped design and develop, was one the most important titles of 2007. At the Game Developers Choice Awards, it won "Game of the Year," the "Innovation Award," and "Best Game Design" -- along with many more honors from other award shows and gaming publications.
Innovation
"Doing something new can be a really big risk and adding something innovative to something already exists can often disrupt and create new games," Swift has said. Her mantra: try one thing and polish it to the best of your ability.
What her peers say
Bonnie: "It's great to know that the team who created Portal -- such a unique and enjoyable title -- is made up in part of a strong, young female designer, someone who's sure to go on to do exciting things in the near future. I look forward to seeing what one of the creative forces behind this exciting game can do in years to come."
---
Jessica Tams
Managing Director, Casual Games Association
Career overview
As the head of the Casual Games Association, an international organization for the professional casual games industry, Jessica Tams has been focusing on mentoring, business, and social networking with casual games for years.
She's also had firsthand experience in casual game development, publishing, and distribution at companies like FUN Technologies Company and Trymedia Systems. At FUN Technologies, Tams was responsible for the product portfolio, including website design and community offerings.
Before working in casual games, she oversaw externally published launch Xbox Live Aracade titles at Oberon Media's Seattle Studio. Earlier in her career, she spent five years as a software engineer, working on titles like Dungeon Siege and Gabriel Knight III.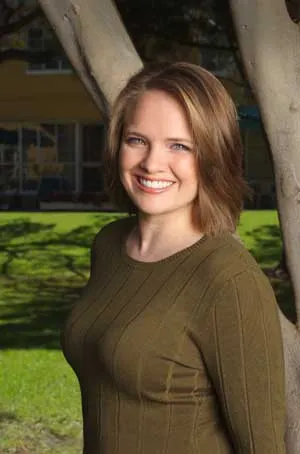 Major accomplishments
The Casual Games Association, of which Tams is the managing director, incorporates more than 4,000 gaming executives, publishers, and developers.
The association also hosts annual conferences in Seattle, Kiev, and Amsterdam, publishes a magazine three times a year, and regularly puts out important research relating to casual games.
Innovation
By drawing professional attention and respect to the field of casual games, Tams is also drawing attention and respect to a genre of gaming preferred by a large percentage of female players.
Her work has helped to legitimate a type of game different from hardcore titles, but just as vital for a less-than-traditional audience.
What her peers say
Brenda: "Jessica has more energy that anyone I know. She's been flying with the whole 'casual games' thing long before it came to the forefront of the industry's attention, and has put together whole conferences and even a magazine specifically devoted to the market. This early networking and attention to the possibility of the market was instrumental in making the casual games movement as strong it is."
---
Kathy Vrabeck
President, Casual Entertainment Label, Electronic Arts
Career overview
Appointed president of Electronic Arts' newly created Casual Entertainment label in 2007, Kathy Vrabeck oversees product development for a number of projects within EA. She is responsible for product management and marketing in EA Mobile, EA's projects with Hasbro, and Steven Speilberg's lauded new puzzle game Boom Blox.
In total, Vrabeck is in charge of nine studios and more than 1,100 employees positioned in locations from Los Angeles, Salt Lake City, to Austin. Prior to her work at EA, Vrabeck was president of publishing at Activision.
After leaving Activision, Vrabeck served as a consultant with various companies, including EA, using her experience and distinguished background in marketing and sales to assistant other business within the gaming industry.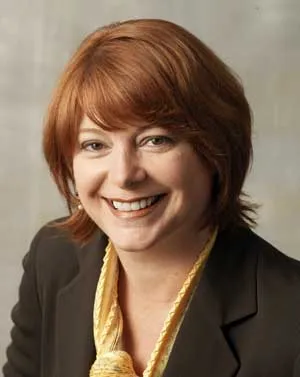 Major accomplishments
Vrabeck is ultimately responsible for EA's biggest growth label. She directs how the casual entertainment department introduces their games to players of all ages. She also makes decisions on which projects to green-light, i.e. which will join the growing casual entertainment business.
Innovation
As the head of Pogo.com, an online portal for casual games associated with Electronic Arts, Vrabeck has had a hand in a unique approach to online gaming.
Combining both free and betting-based games, Pogo.com and other casual title efforts are pushing the envelope of the way gaming operates outside of the restraints of major console releases.
What her peers say
Bonnie: "Once again, it's inspiring to see a woman in a position of such importance and saw in our 'male' industry. I think it's especially important that Kathy Vrabeck is a force in EA's casual games -- titles which are bridging the gaping gender divide in gaming. It's wonderful to think of all the female players she will be drawing in with games designed, managed, and directed toward an audience of women and girls."