During Thanksgiving 2014, my friend, Zach and I published our first title Alchemia on Google Play. I called it a soft launch, because it was close to the finals in the college and we couldn't possibly handle all the PR and marketing we were "supposed" to do. It was a you-have-seen-it-everywhere kind of match 3 game. I thought about start blogging in all the game dev websites and write stories about Alchemia, but I decided not to. Instead, I would like to share my journey of trying to transition from a enthusiastic game design student to a real deal startup founder. (As you may have noticed, English is not my first language. I will write as thoughtful as I can).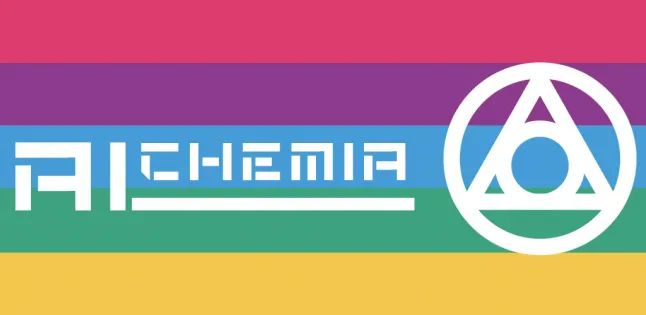 To be brutally honest, the game was a market failure. Three months past and there were 97 downloads on Android. Consider the game used the F2P business model... you know how many people actually paid for the game. (All my friends loved the game though.) The app market always seemed better when you have never being a part of it. I asked myself, what's next? Then, Zach and I decided to sign up for an entrepreneurship class at school.
The first thing we learn from the class was to talk to our potential customers. We thought the people who would play our game are the people who plays Candy Crush and Two Dots. We made an assumption that they are mainly adults, age from 20-40. Then, we went out to interview people in coffe shops and a library. Combining the two runs of the interviews, we interviewed 12 people, 5 men and 7 women, what we learn was that most of them plays mobile game at home or on the transit; only 1 man was sure to not play games on mobile; most of them play 5 minutes to 30 minutes at a time; men mostly look for an addictive game and women look for social engagement and educational value in games; 100% of them don't pay on mobile. This is just a small sample size from a limited geo-location, but it flips our assumption on who our target customers should be. Also, the overall concept of Alchemia is about Alchemy, so we also asked people what came to their mind when they hear the word "Alchemy"... some of them don't even know what it means. Here comes the lesson:
Don't just ask your cool indie friends for playtesting feedback and suggestions, unless you are making a game for your cool indie friends. Go out of the building and talk to your target audience.
Meanwhile, I have being reading other game companies' story on gamasutra:
Lessons of a failed Game Dev Studio by Dom Drysdale
Beyond Stretagy Catching up with Amplitude Studios and Endless Legend by Leigh Alexander
Why I've Said Goodbye to Mobile in Favor of PC by Thomas Henshell
I am not going to comment on those articles here, but to show that different studios have their own trajectory in developing their projects and they offer different lessons. It makes me wonder: is casual games what I am passonate about? Is mobile a market that I would like to explore more? Can I even standout from the competition on mobile? (Which means, what is my unique value proposition as a indie game studio owner.) One thing for sure, the core value of my team (3 people) and I is in the game development. We couldn't possibly compete with others on PR and marketing, that's not even taken into the consideration that we all have tons of school work. (Sigh.)
At the same time, my inner game designer complains. Now I just sounds like the kind of businessmen that another side of me wouldn't like. What about the art? What about making games because it's fun? What about making games with friends is actually cool? I happen to have a professor who has been running his own animation studio for two decades. What he reminded me was, often times, it was not enough to just give the audience what they want, but something that would surprise them. I found what he said was great to think about. It also reminded me of this article on Kotaku:
Are We On The Cusp Of Another Video Game Industry Crash
I want to offer my own insight on the topic of what the industry right now. What happens in video game industry now has happened to arcade, early Nintendo and Atari. A over saturated market with a load of ok or poor games will eventually push people away from video games. Those people will choose other forms of entertainment that will guarantee a good time. I'm just glad that I start thinking about these questions with the business side of game industry now. After all, being a startup is about looking for something that works and profitable than repeating existing strategies. So, how could I combine my new knowledge in startup and my knowledge in game design to start a game studio that is successful?

I can't just throw a big question and don't at least try to answer it, right? I think, through continuous innovation and care for the people who actually playing and paying the game should be the way for us to go. Zach and I have a lot more interview to conduct for different age groups and more solution to thnk of. We might look into VR and Leap Motion, etc.
I don't know what the futures hold, but I will come back for more updates once I have more to share.