[Jovan Johnson, a California attorney and partner at Johnson & Moo, examines the important legal issues that may arise when you sign your mobile game up with a publisher for distribution, and explains how you can take steps to insulate yourself from negative outcomes.]
You're a developer with a fun game and a publisher is showing interest. You presume this publisher knows the market's pulse and has resources you don't. Signing a publishing agreement seems like a no brainer -- and it is. Or is it? Not so fast! There are a number of things you must understand before moving forward.
What is the Publisher Offering?
The publisher's main goal is to promote your game and sell units. To accomplish this goal, the publisher may provide tips to improve your game. Many developers might have a negative reaction, but this advice should be considered. The publisher may not share your creative aspirations, but it does share your financial aspirations.
The publisher should also generate media coverage and consumer interest in your game. You can probably count on a PR campaign. If marketing dollars are promised, the contract should make clear the amount of money being spent and authorized marketing channels.
The publisher should not promise a particular sales figure because results cannot be guaranteed. Anything beyond a promise to work hard to promote your game would raise red flags for me.
What Do You Give Up?
You and the publisher will split revenue and you also give it control over marketing. Your revenue split will probably cover all variations of your game, including ports and sequels. While I wouldn't normally be comfortable with one of my clients giving the publisher more than 40 percent of the income, there are circumstances where going beyond 40 percent makes sense. Ideally, I like to see the publisher agree to take no more than 25 percent of the income.
Example: I was counsel on a deal that involved a new mobile publisher who proposed splitting revenues 50 / 50 with the developer. The developer was not yet established, and so was comfortable with that split. Luckily, it turns out the publisher planned to spend $40k marketing the game! In that case, a 50 / 50 deal made a lot of sense. Not only did the publisher's ample marketing budget allow the game to be marketed properly, it also provided vital corporate PR for the game studio.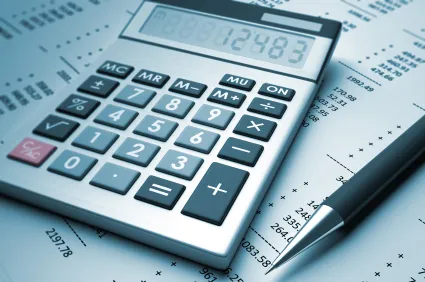 Your revenue split with the publisher is based on net income, which is gross income minus expenses. The app store's 30 percent is an expense that will be included in all net income formulas. What other expenses should be included? Record companies typically recoup all of their expenses before paying recording artists. Mobile game publishers cannot function that way because game studios need operating capital for patches and other updates. Net income must be defined so that your studio has adequate operating cash while accounting for the publisher's need to recover out-of-pocket expenses.
Unless you have leverage, the publisher makes final decisions on media outlets, marketing agency, and maybe even the footage used in the trailer. Regardless of decision-making authority, your contract should state that you own all slogans, images, and trailers created to market your game.
---
Choosing A Publisher
Nothing drives sales like prominent app store positioning. Many developers focus on Apple's App Store, but you cannot underestimate the importance of Google Play, Amazon's Appstore, and the Windows Mobile Marketplace. Some publishers have relationships with key app store personnel. With hundreds of new app releases weekly, a relationship doesn't guarantee your app will get a top spot. Since the odds are against your game being featured, you should consider what else your publisher brings to the table.
Past performance doesn't predict future results, but it is an important factor to consider. Due diligence requires you look deeper into the company. Ask questions of developers who have worked with the publisher. Search Google News, along with industry-specific sites, to uncover helpful information.
Don't discount new publishers too quickly. You'll probably get more attention and more favorable contract terms than with an established publisher. Developer Drowning Monkeys, a Georgia-based client, flew to San Francisco to have a face-to-face meeting and gauge feelings for publisher Ayopa Games. The results were positive.
Although Ayopa published its first mobile titles in late 2011, those games have received favorable coverage in various media outlets and in Apple's App Store. Out of six games, five were "Featured," three were "New and Noteworthy," and two received main banner rotation.
Dungeon Crawlers, Drowning Monkeys' first title, was not only New and Noteworthy on the App Store's front and games pages, it was in banner rotation and Featured on iPhone.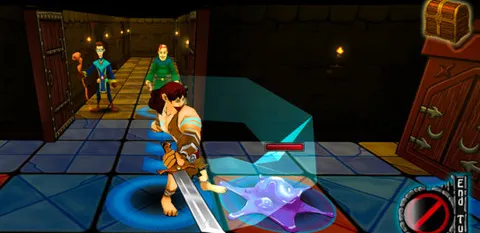 Dungeon Crawlers
So... let's assume you're now comfortable moving forward with a publisher. Let's review publishing contract issues that don't get enough attention.
Accounting Standard
Stated plainly, business deals don't always go well. Hopefully you and your publisher share a warm and fuzzy feeling for each other for the length of your relationship. As a legal agreement, however, your publishing contract should anticipate things going wrong.
What happens if you have reason to believe your publisher has failed to make proper payments? You will probably want to audit your publisher's books. Your publishing agreement should include details regarding the notice required for an audit, who is responsible for audit expenses, and the percentage that is considered consequential or "material."
You're stuck with the audit expense if an underpayment is found but it's not material. A material figure that is too low is a problem because it gives you a license to send an accountant fishing through the publisher's books. Agreeing on a figure shouldn't be difficult, so be sure this is addressed so as to avoid problems down the line.
Disputes
It's important that disputes are resolved properly and quickly. This means your publishing contract should not include an option for going to state or federal court. Instead, arbitration should be THE ONLY acceptable venue for resolving disputes. Arbitration can provide a fair level of certainty when considering the following factors:
You and the publisher can choose the arbitrator who oversees your dispute;
Some arbitrators specialize in intellectual property;
Incorrect rulings are bad for business;
Trials are difficult to follow and jurors rarely want to be there; and
Your publishing contract can set the framework of the arbitration, including acceptable activity, deadlines, and other constraints, long before a dispute arises. This means less hassle, a quicker decision and lower costs.
---
Indemnification
Let's review a scenario. You sign a deal with Game Publishing King ("King"), which markets your hit game. Bitter Developer, who created Some Old Game, sues you and King based on copyright infringement. The court sides with Bitter, issuing a judgment against you and the publisher for $2.2 million.
You don't have that kind of money, but King does, and it pays the entire judgment. Bitter goes away happy, but your problems are just beginning. King, who already terminated your publishing contract because you claimed to own your IP, is coming after you for the money it was forced to pay. If found liable, you're responsible for King's legal expenses.
The indemnification clause holds you financially responsible if something goes wrong and your publisher has to pay a third party. Indemnification clauses are standard in the game industry and leave little room for negotiation. That doesn't mean your mistake has to end in financial ruin for you and your game studio.
Protecting Yourself With Insurance
Errors and Omissions ("E&O") insurance covers your risk of being sued for your game. Long a mainstay in the film industry, E&O policies covering games are becoming more common. In addition to the standard application, insurers require developers submit a letter of opinion from a clearance attorney, who reviews (plays) games to find possible legal issues.
As long as you are honest in your insurance application, your biggest lawsuit-based financial issue is coming up with the deductible. Insurance pays the balance of legal fees.
Ownership
Making sure your intellectual property ("IP") paperwork is complete will help prevent needless ownership challenges. Have all of your employees and contractors, including artists, voice actors, and musicians, signed over their rights to you? If not, they need to sign work-for-hire / assignment agreements saying that they are transferring these rights to you. You can find work-for-hire and assignment agreements on the Internet but I do not recommend using them -- you cannot afford getting this wrong.
Example: My partner and I consulted with a gentleman who launched a successful entertainment project. Although his profit share should have been $165k, he was going to wind up with zero because the ownership provision in the artist agreement he created was flawed. His ownership interest in the project, along with his profit, would have been fine if he hired a good attorney to create the agreement.
Cheap and straightforward, copyright registration may be the easiest way to protect your IP. Although you automatically own the copyright to your game's code once it is created, paying $35 and uploading your information with the U.S. Copyright Office preserves your right to pursue an infringement claim against anyone who steals your code. Take advantage.
You can obtain a trademark for your game through the US Patent and Trademark Office once your game is available for sale. That said, a trademark can be reserved prior to a game's release by filing an Intent-To-Use Form (ITU). Filing an ITU isn't difficult, provided you know what you're doing. However, choose the wrong class of goods and you will have to start over from the beginning. In that case your filing fee is transformed into a donation for the US Patent and Trademark Office. Get help with this.
Moving Forward
It's never too early to plan your marketing strategy for different platforms. Is your publisher required to help you with that? If not, consider PR firms and maybe even mobile marketing agencies. Start a dialogue early. You don't want your team rushing to get the word out or buy ad space. Give them time to create a great campaign for you.
Everyone knows working with the right publisher can help your development studio achieve recognition and financial success. Understanding this article, and hiring legal counsel, will help you avoid problems that could ultimately sink your development efforts and publishing deal. I have observed a tendency among developers to overlook contract clauses that may be presented as "standard language." Don't find yourself in that trap. Think critically, ask questions, and hire counsel.
The information contained in this article is not a substitute for individualized legal advice. Reading this article does not create an attorney-client privilege. You should consult with an attorney if you're going to sign a publishing contract.