Nintendo platforms have a reputation for being... not so friendly for third-party developers.
But Nintendo is hoping that its next-generation Wii U, launching this weekend, will come out of the gate with a reputation for hosting a variety of games, both from first parties and third parties.
Gamasutra spoke with a handful of third-party developers working on Wii U launch and launch window titles, such as Aliens: Colonial Marines, Darksiders II, ZombiU, Mass Effect 3, and others. It's early on, but these developers are cautiously optimistic about the future of Nintendo's unique new console, and the opportunities for third parties.
On Third-Party Support
Albert Reed, CEO and co-founder, Demiurge Studios, Aliens: Colonial Marines
"The hardware is much more powerful than previous generations. The online implementation is much more comprehensive and flexible. Our belief is that Nintendo has taken initiative here -- making the console a more compelling destination for third-party entertainment.
"This is at least partially borne out through the list of third-party launch titles. There are a number of products there that you never would've seen launch alongside previous generation hardware."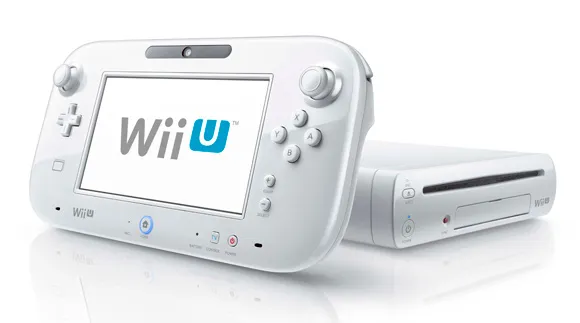 Pierre Leroux, producer, Ubisoft Quebec, Marvel Avengers: Battle for Earth
"I think Nintendo answered this [third-party support] question best at their event earlier this month -- they announced the biggest line-up of their history, showing that developers have faith in this new product and the possibilities it can bring. More than 50 games from 18 publishers will be available before March 2013. That is a big statement."
Sebastien Dostie, project manager, THQ Montreal, Darksiders II Wii U
"Time will tell, but just look at the announced titles and the especially the launch titles. There are some very big titles from a variety of third-party publishers."
Guillaume Brunier, producer, Ubisoft Montpellier, ZombiU
"If the past few months provide a glimpse into the future, then it's quite bright. Nintendo has fully supported third-party developers and we've developed a close relationship with them."
---
On Challenges of the Wii U Hardware
Diego Fernandez Bravo, producer, Ubisoft Paris, Rabbids Land
"The main development challenges come again from the second screen of the Wii U GamePad. The first is of course a design one: with asymmetric gameplay, we can create two different gameplay experiences, with two different controls and two different points of view, and keep a difficulty balance between both experiences -- and at the same time guarantee that both players are fully engaged and feel they are playing together. In other terms, we wanted the GamePad to bring added value to the players by not only being used as an extra controller, but offering a completely new gameplay experience.
"The second challenge was to keep the interest of the people watching the game when it's not their turn to play, and still be able to understand what is happening in the game, since they don't have easy access everything that is happening on the Wii U Gamepad. We had to take into consideration how to make the game interactive and fun both on and off screen."
Sebastien Dostie, project manager, THQ Montreal, Darksiders II Wii U
"Every new console has its development and design challenges, but once we decided to move the majority of the user interface to the GamePad, the rest of the game came together fairly quickly. We're very happy with the way the GamePad allows the player to stay immersed in the action without having to pause the game to review inventory, use their skill points, see their location in the game or in a dungeon, or check their objectives.
"THQ Montreal had a big advantage as we worked on the Wii U version in parallel, while Vigil Games developed the game for other platforms. At times it can be a challenge to keep up with all of the latest software, such as new SDKs, middleware versions, tools, art, code, and design changes, but that's typical of most distributed development environments. Adding the fact it was new hardware just increased our desire to get the most out of the new console."
Pierre Leroux, producer, Ubisoft Quebec, Marvel Avengers: Battle for Earth
"I think our biggest challenge was transferring the motion elements of our game onto the gamepad. The gamepad responsiveness allowed us to create an experience that lets users feel the moves of their favorite heroes and villains simply by drawing on the pad. This gives our audience the chance to play a motion fighting game in limited space."
Albert Reed, CEO and co-founder, Demiurge Studios, Aliens: Colonial Marines
"Aside from figuring out how best to use the input device, nothing's really stood out as a particularly novel obstacle. There are a number of challenges implicit in creating a launch title for any new platform, and the Wii U is really no different. You're essentially developing at the same time first party is establishing conventions and guidelines. You work hard to evaluate the hardware, build best practices, and respond efficiently to new requirements and knowledge. There was one piece of important literature that required our staff to learn Japanese, though. That was cool.
"...One thing that has been an interesting problem is a physical one: asking players to iterate between looking ahead at a TV and down at their hands requires both physiological and mental mode shifting. Making sure our designs provide a usable 'flow' between these two gameplay positions has been interesting."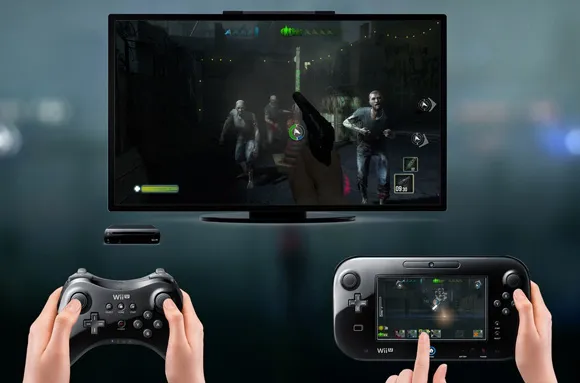 ZombiU
Guillaume Brunier, producer, Ubisoft Montpellier, ZombiU
"I think making good use of both screens was the real challenge. One week while playtesting the game, people would play without looking at the GamePad. The week after, they were not looking at the main screen. The first time we realized we had hit something was when we developed our lockpicking feature. The back-and-forth between the two screens became natural and really fit our setting."
Tom Crago, CEO, Tantalus/Straight Right, Mass Effect 3 Wii U
"The challenge for us, of course, was to make that control experience better and more intuitive. I'm confident we've done that. The fact that you can play the whole game on the GamePad is pretty cool too."
---
On Creating a Game for Wii U's Launch
Tom Crago, CEO, Tantalus/Straight Right, Mass Effect 3 Wii U
"I love BioWare and have always wanted to work with them; those guys are my heroes. Nintendo and Epic were also involved in the early discussions -- both companies with whom we have a close relationship. So after a couple of months of relentless pressure on my part, I finally convinced BioWare that we were the right choice to nurse their baby. We spent a lot of time talking them through how we would approach the project and I suppose we were able to point to a few past successes. It was a real coup for us."
Guillaume Brunier, producer, Ubisoft Montpellier, ZombiU
"Ubisoft France Studios has strong faith and a real passion for what Nintendo is doing. I believe disruption is where our strength lies, especially in Montpellier. Just as the Wii, the Wii U is all about disruption. So it was only natural for us to embark on that journey.
"When we received the first dev kits we were really puzzled as to what it was and what it could do. Ironically that's what I found appealing, because we did not yet understand what we had in our hands. We could not rely on what we were used to doing. Our only option was to create something new, and I think that's what makes our job fun."
Diego Fernandez Bravo, producer, Ubisoft Paris, Rabbids Land
"This has always been the mojo of the Rabbids: Be at the launch of new hardware and show players that you can do crazy and wacky things with any console. Then you need to be very creative to imagine cool ways to use the new controllers such as the Wii U GamePad and the interaction between the Wii U GamePad and the Wiimote.
"We were fortunate enough to receive development kits early on, and quickly started looking into prototypes with our R&D team. One of the most appealing features is, of course, the second private screen of the Wii U Gamepad, which pushed us to create asymmetrical gameplay for the attractions in our game. This new type of gameplay -- asymmetric -- couldn't be done before the Wii U was created, and the Wii U Gamepad really brought something fresh and different from the other platforms."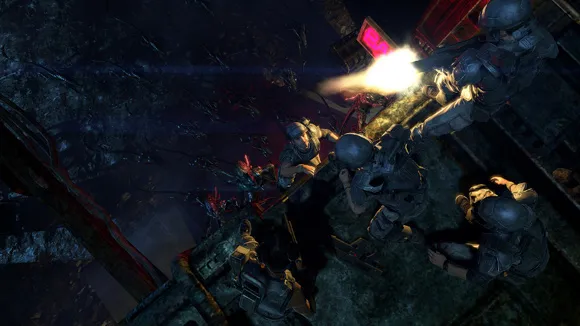 Aliens: Colonial Marines
Albert Reed, CEO and co-founder, Demiurge Studios, Aliens: Colonial Marines
"We got involved for a couple reasons. First, a big part of what makes our studio tick is a real, genuine appetite to both innovate and engage new challenges. For better or worse, it's just part of our cultural wiring. The Wii U offered plenty of potential for both. New and exotic hardware that promises innovative user experiences if you can figure out how to unlock its potential -- both technically and creatively. Second, our pals over at Gearbox asked us to get involved! When they called to inquire if we'd be interested in owning the Wii U version of Aliens: Colonial Marines, it was a no brainer.
"There are a number of really appealing aspects of the platform. We love that historically, Nintendo has managed to connect with gaming demographics other platforms may not. They do a tremendous job of entering the mainstream consciousness. Given that we'd like to get our entertainment into as many hands as possible, the Wii U fits that strategy.
"We're also super excited about releasing in the console's launch window. That's a once-a-generation opportunity. Of course the most appealing aspect of the platform has to be its clever input device -- the GamePad. Whether its adding a compelling new wrinkle to a tried 'n' true genre or facilitating the birth of new genres or and user experience, it's an exciting device."