The reason why we're releasing these figures is to enlighten people how this marketplace looks at the moment for premium mobile games. Hopefully some can make some wise decisions from it.
It's easy to think that all games that get good ratings or are featured somewhere somehow are making great money. It takes a lot more than that though.
First off we need to take a brief look at what kind of money we spent on the development of the game. These figures are going to be a bit of an estimate, since we haven't logged each and every hour spent on this. But we went from A-Z in about 28 man months. Or 4480 man hours. This is equivalent to about 190000$ in salaries. For a Swedish salary, this is pretty decent. Most developers and gamers I've talked to think that we completed this project in a shorter time period then they would've guessed. Which was good news for us I think.
Some money was spent on getting computers and devices to test on. But in comparison it's a tiny amount. (Software licenses were already in place.)

In order to get some perspective it's important to know what kind of efforts and response we've gotten since launch. I'm mentioning the most important ones below.
We did spend a more significant amount on mobile and Facebook ads. About 16000$, of which we got nothing back. Prior to making this investment we were seeking answers as to how effective it would be, but got very few indications at all actually. Basically we got about 2200 likes on FB. That means each 'like' cost us about 7$ which is about three times the price we charge for the full game. It never generated any buzz to talk about or recommendations that we were hoping for. It's just the wrong platform it seems.
When we released the game in Easter of 2013 we got great reviews right from the start. In fact the first review I read gave the game full score. 5 out of 5 on Android Entity. After about 19 known reviews we had gathered a meta score of 7.9 and was awarded Quality Index's Publisher of the month in April-13 by Steel media.
In addition to this we were featured in Swedish national TV (SVT) last spring (May 8), with a review of the game. Not bad exposure at all. I think that generated us 91 new installs on iOS and almost none on android.
In order to boost downloads we tried to introduce a free demo with 5 levels to let players test it out before committing to a purchase. Just shy on 13000 installs we haven't seen any conversion to the full game to speak of, despite a direct link from the demo to the store.
We have also run a free day campaign on the Appstore with 3670 downloads during a 36h period. This was done in conjunction with a press release to let people know about the offer. After the campaign ended the installs went back to 0.
At GDC in San Francisco 2013 we met with Sony Mobile who wanted to include us in Sony Select for the month of September 2013. (Sony Select is a pre installed app portal on Sony devices' home screen.) We thought this would be an excellent opportunity to be seen so we added multi language and four new levels. I think this earned us 134 more installs of the android version.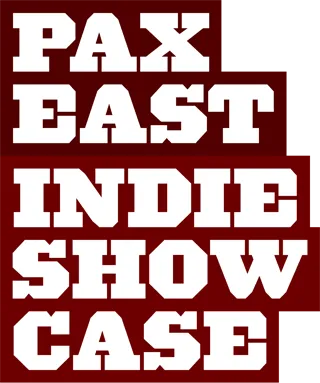 This spring we took part in PAX East Indie showcase. The show was held for three days in Boston. A lot of people came to our booth and played. Most people liked it, some played for a really long time and some came back to play a bit more. When I looked at the download figures after the show I saw 31 new installs of the game on both iOS and android together.
This trip and the trip to GDC last year set us back about 7000$ in total.
Total number of installs of the full game on Google: 563
Google rating: 4.4
Total number of installs of the demo version of the game on Google: 12935
Total number of installs of the full game on Appstore: 4670 (Of which 3670 was free downloads of the full game.)
Total number of installs of the demo version on Appstore: 1630
The game is also available on Samsung apps which gave us 2! installs. This is despite the fact that we were featured twice on 100%indie.com (run by Chillingo) which was like the front for Samsung apps.(It's been discontinued now though.) In fact we were also featured during last years Halloween season on Samsung Apps and participated in an exhibition with them in the US last year.
We haven't bought any user acquisition programs or rating programs since we really don't like that approach of gaming the systems. But maybe it's the only way to go forward from here? It's just a shame that you have to adhere to foul play in order to take off.
Another figure that might be interesting to share is the number of views the trailer has gotten - which is just above 60k. That's a decent number I think. (Maybe we would've made more in ad rev if we put ads on the trailer than by sold units of the actual game? But it seemed weird to us to put ads on an ad. Which is what a trailer really is - an ad.)
Now this might seem like we're just wining and that we don't know what we're doing. But I just want to show the reality to new indie developers. In our experience it almost won't matter what you're trying to do in order to be seen, you have to be featured on the Appstore or on Google play to stand out today in the mobile market. Either that or succeed in a viral campaign. Each of which is equally difficult. Making a good game is the easy bit - and only the beginning.
The latest run for The Spookening was with HumbleBundle during this Halloween. This collaboration has given us by far the best opportunity and revenue for our game. We're still awaiting exact numbers though. I'd say that the PAX East showcase was what made this possible.
It would be very interesting to compare this to a free version with ads and IAP. It seems like the only route to take nowadays for mobile games.
Our conclusion to all of this is that mobile gamers in general don't visit mobile games' sites. They don't read reviews. They aren't that interested in games really. They just grab what's on the top lists or what their friends suggests, since they only happen to have a device that is able to run games. Playing is not really their thing, they might as well kill the few minutes they spend on games on reading an article or watching some youtube clip while commuting. This is quite different from gamers with actual gaming consoles who bought the console to really play games.
We hope you find this interesting and useful.

For those interested The Spookening is available from the appstore and Google play.