Sony won't cut the price of its new handheld in 2012, which many worry could stall its chances of success. With a few big games left in the year and some promising 2013 titles, as well as new indie-friendly programs, can the system pull through?
PlayStation Vita is in a precarious position: Part dedicated handheld in direct competition with Nintendo's 3DS, and part mobile device in direct competition with a booming mobile game market, Sony's portable is not only a flexible piece of hardware, but one that is fighting a multi-front war.
Sony Worldwide Studios president Shuhei Yoshida maintains that global hardware sales are where the company expected them to be, if possibly lagging in certain territories. But Sony recently slashed its sales forecast for the fiscal year (ending March 2013) from 16 million to 12 million PSP and PlayStation Vita units.
Against strong competition like Nintendo's 3DS and the flourishing mobile market, PS Vita has sold only 2.2 million units worldwide as of June. While Sony has been hesitant to share monthly sales data for the system in the West, it's getting trounced in Japan not just by 3DS but by PSP, its seven-year-old predecessor. That's been the case for the most part since the portable's launch there last December.
Jim Buck, an SCEA veteran and the founder of Twitchy Thumbs Entertainment (which is working on porting Retro Affect's Snapshot to the Vita) doesn't think those sales have instilled enough confidence in many companies to want to work with the system. Having already seen publishers reluctant to release games on the PSP in the past, he believes Sony started with an uphill battle.
"When [those] PS Vita sales numbers were released, I heard publishers were pulling PS Vita projects as a result," he says. "When developers I know hear that I am working on a PS Vita project, because of those sales numbers, their typical response to me is 'Oh, I'm sorry to hear that.'"
Even though he says PSP's worldwide sales were respectable, Buck thinks "there is some weird knee-jerk superstition when it comes to Sony handheld devices compared to other companies' hardware. I've no idea why, but I do fear that the perception might turn into a self-fulfilling prophecy that could have otherwise been avoided."
SCEA's hardware marketing director John Koller tells Gamasutra that the company always believes it's a marathon, not a sprint when it comes to selling hardware, but he acknowledges it's critical for platform holders to establish a strong and growing install base in year-one to attract support from publishers. That in mind, PS Vita is running out of time to pick up momentum before hitting its first birthday. When does Sony think sales will pick up?
"We've known for a while that this back half of the year, the holiday season, is really where Vita will make its mark," says Koller. SCEA expects PS Vita to come out of the holiday in a good position with a considerably larger install base, and it's reassuring publishers with that notion when they mention their concerns to the company about the portable's prospects.
PS Vita's Holiday and Third-Party Support
Unlike Nintendo, which relied on a steep price cut to help lift 3DS out of similarly dire straits this time last year, Sony has committed to not discounting the system in 2012.
Instead, Sony believes it just needs to get through the current PS Vita release drought -- another problem that afflicted 3DS in 2011 -- and have a steady stream of big games going out in the coming months, paired with system bundles.
Sony has held three big press events in as many primary territories recently -- at each conference, the company was expected to reassure PS Vita owners of the system's health by demonstrating its strong third-party support and debuting a cavalcade of holiday titles from major publishers.
Though that rush of announcements didn't come at E3, Sony has trickled out a nice set of promises for PS Vita across the three conferences: the expansion of some of its anticipated PlayStation 3 releases to Vita, the extension of its PlayStation Plus service to the system, a handful of exclusives based on popular console franchises, and several ports (it also announced a new IP in the form of Media Molecule's Tearaway, but that doesn't ship until some time next year).
Still, the holiday slate for PS Vita looks worryingly slim. Outside of multi-platform releases, the handheld has only a couple major third-party exclusives coming to the U.S. in the next three months, Assassin's Creed III: Liberation and Call of Duty: Black Ops: Declassified, both of which will compete against the releases of their big-budget console counterparts.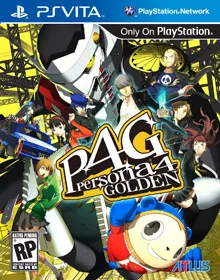 Silent Hill: Book of Memories and Persona 4: Golden are also on the way and likely to attract series fans (the latter, a port of a cult PS2 RPG, is the fastest- and best-selling game for the system in Japan), but those kind of releases seem few and far between for PS Vita.
Yoshida admits that it was challenging for Sony to recruit third parties leading up to PS Vita's launch despite extensive developer outreach. Even after the handheld's debut, the company has been disappointed by the lack of publishers supporting it. Capcom, notably, has yet to announce a PS Vita version of Monster Hunter, the biggest franchise and system seller for PSP in Japan, though it's bringing two new titles from the series to 3DS.
"In retrospect, there are so many options for publishers now that we cannot take it for granted that our new platform would be supported by third parties, like [it would've been] many years ago," he says, noting how emerging platforms have changed the handheld landscape. "There are limited resources that third-party publishers have, and they have to diversify into new areas constantly; that's a challenge to get the support that we want."
The perceived lack of must-have titles for PS Vita is another potential problem. Frima Studio executive producer Martin Brouard, who is working on Zombie Tycoon 2 for PS Vita and PS3, says that while there are already excellent games out for the system, like Gravity Rush, "So far it looks like a lot of gamers and publishers are cautiously waiting to see if it's going to be a hit before committing to purchasing one or publishing a title."
Brouard also makes an obvious point: "the more great games are made for it, the more successful the Vita will be," but that's the system's current catch-22. If publishers are waiting for PS Vita penetration to reach a critical mass before dedicating a budget and team to a project, the portable could take much longer to hit that point without their support, if it ever makes it there at all.
As for how current releases are faring in this difficult market for the portable, PS Vita titles rarely crack the top end of retail software sales charts in any region. Koller, though, claims physical game sales are doing just fine for the system, and that digital sales are robust. "We haven't given out firm numbers on this, but ... what we see from our network sales is a significant percentage of our total software sales," he says.
---
Reaching PS Vita's Target Audience
Koller believes that in order to build momentum for PS Vita, it's vital for Sony to convey the system's primary value -- a handheld that can deliver console-like experiences on the go -- to the consumers it's identified as the portable's target audience: PS3 owners.
"We have a very large install base of PS3 owners right now," he says. "When you look at that key messaging of console gaming in your hands, there's no better person to talk to about that than the PS3 owner. We know them well. They're active. They're PlayStation loyalists."
Along with encouraging publishers to bring new versions of their console franchises to PS Vita (and not straight ports), Sony has made plenty of moves to beckon PlayStation 3 owners, such as planning to extend their PlayStation Plus subscriptions to the portable at no extra cost this fall.
Focusing on this target audience has also allowed Sony to introduce features like Cross Buy, which gives consumers copies of both the PS Vita and PS3 versions of a multi-platform game when they purchase a single edition (e.g. PlayStation All-Stars Battle Royale); and Cross Controller, which enables players to use their PS Vita as a second-screen PlayStation 3 controller in select titles -- much like the Wii U.
And while Sony's strategy to sell the idea of big-screen experiences on a portable wasn't enough to establish PSP as the leader in the last handheld generation -- something the company blames on the flood of ports that tainted the system's image -- it's doubling down on that plan for PS Vita. If anything, Sony believes it hasn't done enough to emphasize that as the portable's primary strength.
"I think one of the ways that we could have improved the launch is we probably should have had a stronger message around console gaming in your hands, being very overt about that," says Koller, who feels the platform holder wasn't able to focus on that so much because it also needed to highlight PS Vita's unique features. "It does take quite a bit of messaging and marketing to wrap that around consumer's heads."
It's worth noting that this is an issue Sony has struggled with before.
Attracting Indie Support
That's not to say that Sony is foregoing smaller and indie titles -- on the contrary, the company has worked with plenty of small studios and even individuals to release their PS Vita titles, looking for ways to help bring their ideas to the portable, whether that's through loaning them dev kits or negotiating the best way to market their titles. We've seen the results of those efforts with unique releases like Sound Shapes, Escape Plan, and numerous upcoming games.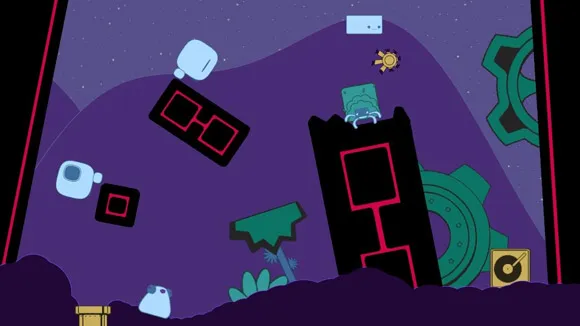 Sound Shapes
Koller believes it's important to have a bench of strong indie titles that will not only keep users returning to PS Vita's PSN service and diversify its offerings, but also help differentiate the handheld from its rivals by demonstrating the hardware's unique capabilities (e.g. having a multi-touch screen and a rear touchpad). "In terms of actively encouraging those types of development, we're all in on that," he promises.
The marketing director says Sony has a persuasive argument when it comes to convincing small developers to bring their existing titles to PS Vita: "Look, there's an opportunity to expand your offering. As long as you make it unique to Vita, there's a real opportunity to have very, very strong incremental sales, because that consumer is sitting there waiting for this, as opposed to trying to find a needle in a haystack on the mobile deck."
He notes that when releasing digital titles on PSN, developers don't have to deal with "playing with price and all the things that are required to make an indie game move on a mobile platform. If you jump in with us, we're able to really provide a lot of opportunities that the others do not" -- opportunities recently outlined to Gamasutra by SCEA's vice president of publisher and developer relations.
A number of studios have also commented that the tools available for PS Vita have been great to work with, too -- Frima's programmers, for example, prefer working with the handheld's tools over the PS3's.
There's room for improvement with how PS Vita sells its downloadable indie games, though. Twitchy Thumbs' Buck feels Sony has to overhaul how the PSN Store presents game information as soon as possible. While Steam and Apple's App Store display screenshots, reviews, and other items to spur impulse purchases, PSN offers very little for consumers to evaluate whether they want to take a risk with buying a title.
"With the PSN Store, you have a game logo icon and some text. That's it! In order to decide whether or not you want the game, you have to get on Google and do more research. That is a huge wall, and as a result, tons of sales are lost. This should have been fixed at PS Vita launch, and to not have even thumbnails of screenshots is inexcusable," says Buck.
[Update: Sony has started to address this, most recently adding screenshots to the PSN Store entry for New Little King's Story. Older titles and even many other new games, though, still lack any media that would give consumers a preview of their content.]
---
Optimism for PlayStation Mobile
Sony also has another digital platform that plays an important part in Sony's efforts to attract small studios: PlayStation Mobile. Launched earlier this week, the framework enables developers to release "lightweight" games to PS Vita, as well as PlayStation Certified Android tablets and smartphones. Already, PS Mobile has snagged a few notable indie properties, like Super Crate Box and Eufloria.
Several PS Mobile developers have told Gamasutra they're optimistic about the program, as it offers an alternative to Android's fragmented and piracy-stricken market, and there's more flexibility over what kind of content they can include because the platform uses familiar rating systems like PEGI and ESRB (as opposed to Apple's review system for iOS, which often rejects titles with adult and violent content).
"I gather that PS Mobile is proving very popular with developers," observes Icon Games Entertainment director Richard Hill-Whittall, who developed several titles for PS Minis and is now working on several PS Vita projects, including three PS Mobile titles. Though developers complained about the software development kit's bugs when it first released, Hill-Whittall says, "It is a wonderful SDK, too -- very good to work with."
PS Mobile is also an opportunity for PS Vita to reach beyond its core PS3 audience -- Koller sees the platform as a first point of entry for people who play smaller or mobile-style games, introducing them to the PlayStation brand and eventually bringing them to PS Vita's bigger games when they want to play more immersive titles.
As Buck points out, however, "The difficulty [is getting] those guys to carry around yet another device."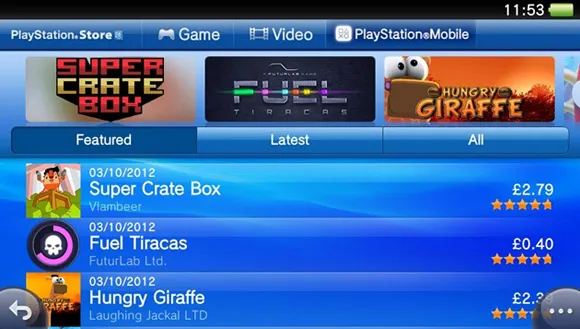 PS Vita's Future
Looking toward PS Vita's second and third years on the market, Koller doesn't predict much change in Sony's strategy. "I think continuing to target the PlayStation 3 consumer is the right path, and messaging about console gaming, as well as emphasizing some of these indie games." he says.
As for having a strong slate of releases ready for 2013, Koller explains that Sony hasn't announced too many major first- and third-party titles for next year yet because the company wants to focus on the holiday season and its releases for now -- so far, it has Media Molecule's Tearaway, Guerrilla Games' Killzone: Mercenary, and Marvelous AQL, Comcept, and SCE Japan Studio's Soul Sacrifice on the horizon.
While those are all first-party titles, Yoshida says the company is "working harder with our third-party relations department to secure more contents onto PS Vita." He argues that once Sony can show third-party publishers what kind of games PS Vita players purchase and what type of titles work really well on the system, it can entice more of them to support the platform.
As Mattias Nygren, CEO at LittleBigPlanet PSVita co-developer Tarsier, admits, "The Vita has had a slow start, and I think that's obviously been a fear." He thinks the system's fall and winter releases, like his studio's game, could be a turning point for PS Vita, though: "I think we all hope it to be true, that people will now actually give the Vita a chance."
Even though the console hasn't taken off with consumers yet, most of the developers Gamasutra talked to continue to praise the hardware. "I still have high hopes for the future of PS Vita," says Twitchy Thumbs' Buck. "I think it's far too early to make a bad call on the platform. The platform has been very nice to work with, and my future plans include doing more projects for the PS Vita."
Not everyone is upbeat, however. "Honestly, I am seriously scared about the future," says Icon Games' Hill-Whittall. He's worried that it's taking much longer than his studio expected to develop its PS Vita titles, that pricing for smaller or indie titles on the PSN Store is too low, and that the portable's sales might not pick up anytime soon.
"With the limited installed Vita user base, I fear that we won't be looking at much more revenue than we were with PS Minis sales," he says. "For us, this would be a disaster and would most probably bankrupt us. Given how much time and money we have invested into Vita development, I am extremely concerned about our future as a studio."