The surprise announcement of the impending merger of Activision and Vivendi Games that was announced in December 2007 caused shockwaves throughout the industry that are still being felt now, in mid-2008, as the deal rolls towards completion.
The prospective company (still pending approval for its existence from stockholders and various government agencies) has made even further waves with other recent moves, such upcoming CEO Bobby Kotick floating concepts such as Blizzard being used to push Activision franchises such as Guitar Hero into Asian markets and the decision to leave the Entertainment Software Association (and as a result not taking part in this year's E3).
In this in-depth investigation, Gamasutra will be summarizing the details of the merger and look at their moves since the announcement, with commentary from some of the industry's most respected authorities in their field, including Wedbush Morgan's Michael Pachter and game attorney Thomas H. Buscaglia.
The Facts of the Deal
Activision and Vivendi announced on Sunday, December 3rd that they had signed definitive agreement to combine Vivendi Games and Activision into a new company, Activision Blizzard, creating "the world's largest pure-play online and console game publisher" -- a claim based on the expectation for an approximate $3.8 billion in pro-forma combined calendar 2007 revenues, the highest operating margin of a major third-party publisher.
Though this claim has been disputed (including here on Gamasutra) it's generally considered that Activision Blizzard will be at least on a par in size with Electronic Arts.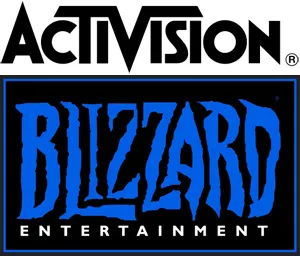 The transaction is still subject to the approval of Activision's stockholders, but has been approved by the European Commission and, of course, the boards of directors of Vivendi, Vivendi Games and Activision.
Under the terms of the announced agreement Vivendi Games is to be "merged with a wholly owned subsidiary of Activision" -- resulting shares of Vivendi Games being converted into 295.3 million new shares of Activision common stock.
Based on the transaction price of $27.50 per share of Activision common stock, this implies a value of approximately $8.1 billion for Vivendi Games.
Concurrently with this merger, Vivendi will purchase 62.9 million newly issued shares of Activision common stock at a price of $27.50 per share for a total of $1.7 billion in cash. As a result of these transactions, Vivendi will own an approximate 52% ownership stake in Activision Blizzard.
Following the completion of the transaction there will be a slight executive shake-up: Robert Kotick will be president and chief executive officer of Activision Blizzard. Bruce Hack, current chief executive officer of Vivendi Games, will serve as vice-chairman and chief corporate officer of Activision Blizzard.

Mike Griffith will serve as president and chief executive officer of Activision Publishing, which is to include the Sierra Entertainment, Sierra Online and Vivendi Games Mobile divisions in addition to the Activision business.

Implying that they intend to "leave well enough alone", Mike Morhaime is to keep his executive position, and continue to serve as president and chief executive officer of Blizzard Entertainment.
---
Key Points and Further Developments
Since the announcement there have been several developments, some related directly to Activision or Vivendi pre-merger finalization and some with the prospective Activision Blizzard:
"Activision Blizzard" won't be used as a brand
Actiblizzard, Blizzavision -- we've all had fun coming up with daft names for the new company, but Activision Blizzard, though it's likely to stay the company's name on the stock market (as "Blizzard" gives it some star power) isn't expected to be the "consumer facing" brand for any titles from the future company. So, for example, World of Warcraft titles will still only say "Blizzard" on the box, as CEO Mike Morhaime told 1UP shortly after the merger was made public.
Activision were #1 publisher in the fourth quarter 2007
According to NPD data, Activision were the #1 publisher for console, handheld, and PC games in the United States, based on sales, and they saw a 92 percent surge in annual revenue, with success related to Neversoft's Guitar Hero III: Legends of Rock and Infinity Ward's Call of Duty 4: Modern Warfare (according to various tracking firms respectively the #1 and #2 best-selling titles in the United States and Europe during fiscal year 2008).
Activision have revealed their upcoming titles to include Guitar Hero IV, Call of Duty 5
As part of the announcement, Activision noted upcoming titles would include Guitar Hero IV, Call of Duty 5, James Bond, new Tony Hawks, Dreamworks, and Marvel titles, plus an "entry into racing with Bizarre [Creations]." Vivendi titles, other than the key World of Warcraft franchise, have not been as visible.
Vivendi Games saw sales fall 24% due to a wait for the next WoW expansion
Vivendi's first quarter 2008 results showed a 24 drop over the previous year (which saw the release of The Burning Crusade) but Blizzard still performed strongly - with sales of €192 million ($296.6 million) and the addition of two million more subscribers, taking it to 10.7 million. This further affirms Vivendi's reliance on Blizzard.
Activision have been sued by a group of investors over the merger
The Wayne County Employees' Retirement System has filed a complaint in Delaware Chancery Court, in Wilmington claiming that Vivendi's 52 percent ownership of the combined Activision Blizzard company disadvantages Activision shareholders.
It is currently unknown if this has caused any delay in the merger, and although Activision is expected to be the "dominant partner" with CEO Bobby Kotick transferring to the main seat of power at Activision Blizzard, it's unlikely to relate to the issue of shareholders being disadvantaged.
Sierra Games have to be pitched to Activision?
One of Vivendi's labels, Sierra, now has to 'essentially' pitch all of its upcoming titles to Activision executives, according to an article from Variety. This report was backed up off the record by developers in conversation with Gamasutra, which further implies that Activision is the dominant partner.
Bobby Kotick sure likes to talk
Activision's CEO and soon-to-be Activision Blizzard CEO has talked a lot about the future of Activision and Activision Blizzard, fuelling speculation and discussion of the company to fever pitch. His often headline grabbing statements include:
---
The Impact
As we've already stated, there's no argument that the merger of Activision and Vivendi has already had a vast impact across the industry, but once the company is established, what are the true, meaningful reverberations going to be? We asked game attorney and Gamasutra columnist Thomas H. Buscaglia, veteran online game journalist Michael Zenke (Massively, MMOG Nation) and financial analyst Michael Pachter from Wedbush Morgan for their unique opinions.
"If I didn't see this merger coming, nobody did -- and I didn't see it coming," said Pachter when we asked him if he, one of the industry's most respected analysts, had any idea that such a deal was in the offing. We've yet to speak to anyone who did see it -- "I haven't talked with anyone who saw it coming, including insiders I know at both companies," said Buscaglia, "but the folks involved in the deal sure knew what was going on. And they did a bang up job of keeping the lid on it."
Whether or not he saw it coming, Pachter admits that the merger makes perfect sense "insofar as Activision conducted solely a packaged goods business (and quite successfully), and Vivendi games derived all of its profits from the MMO side of the business."
"Vivendi was not performing well with its packaged goods business, so the combination gave them capable management that they hope will productively reinvest the profits from World of Warcraft. Activision gains by diversifying its revenue base and gaining access to a much higher level of profits that it hopes to reinvest for even greater profits," he continued.
The Impact on Blizzard
"Blizzard is the cash cow that drove the whole deal," said Buscaglia. "You bet they will maintain a level of autonomy, and I suspect that level will be whatever they want, so long as they keep doing what they have been doing -- bringing in the cash. Other areas are more problematic with Activision stronger in the core game areas, for example, with Blizzard and Sierra Online, Vivendi has a superior understanding and expertise. It would make sense to let the group with the most expertise have a fairly free hand to run with it in that area."
There are few (if any) dissenting opinions with this opinion from most sources, though there are further possibilities that could impact Blizzard rather than simply messing with any of their carefully organized processes.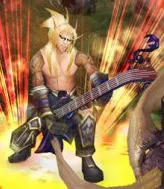 "Expect [Activision] to offer ideas about pricing and microtransactions that will enable Blizzard to be even more profitable," offered Pachter. "For example, I think Activision will ultimately figure out a way to extract some value from farmers who create things on WoW and sell to other subscribers, bypassing the middleman. Activision is sufficiently resourceful to figure out how to insert itself into the process as an exchange (a la eBay) and collect a transaction fee for sales of user generated content."
Similarly, "Advertising for Blizzard games is going to become more aggressive (as we've already seen happen with World of Warcraft)," said Zenke, though he agreed with general opinion that "Activision's reach isn't going to go much past the front door."
"Will the new company try to use the Blizzard folks as sort of internal consultants on other MMO projects in the organization? I'm probably going to go with a no," Zenke continued. "While certainly there are areas of development, design, and certainly technical areas where Blizzard is an industry leader, most of those concepts are on the institutional level. That is to say, I'm not sure a quick consultation from Rob Pardo would be all that helpful to another group's game."
As for the question of whether or not Activision will make other MMOs? "I think that's probably a firm yes," said Zenke. "The MMO style of game has been a proven money-maker even since the days of Neverwinter Nights and Meridian 59; adding more MMOs to the Activision/Blizzard portfolio makes a great deal of sense just from a business point of view."
When it comes to a Call of Duty MMO, as floated by Bobby Kotick, Zenke feels that Kotick is "late to the party" - "All CoD 4 needed were some persistent hubs for the instanced 'spokes', and it would have been essentially as detailed as Guild Wars' PvP. A better question is, in ten years are we going to look around and see any games that don't have that sort of online component?"
---
The Impact on EA
Despite their position as the largest companies in the industry, both EA and Activision Blizzard are only going to "continue to try to get bigger" according to Michael Pachter, though he felt that significant competition between the two would be delayed, with "Activision having its hands full with Blizzard's business and its own online ambitions, and EA kept busy integrating the Take-Two merger for the next year or so."
Zenke felt it was "weird to see the companies compared": "Ultimately I think that Activision and EA are in two completely different leagues. While Activision Blizzard has a lot of great properties, EA is now in a class unto itself. There are just so many amazing titles under the EA umbrella -- World of Warcraft is an elephant in the room, to be sure, but there's a whole herd of smaller pachyderms over at EA."
He agreed that the companies, or at least EA, would continue acquisition - "There are few good-sized game companies I think EA isn't at least passingly interested in."
"Competition keeps things interesting," concluded Buscaglia, before referencing an entirely different kind of jungle dweller -- "If nothing else, it will be entertaining to have two nine-hundred pound gorillas in the industry instead of one."
The Impact on the Industry
But what does the new (though disputed) position as "world's largest pure-play online and console game publisher" mean for the rest of the industry? Pachter isn't sure it is going to have that big an impact.
"Their power really only gives them a first look at all third party ideas being shopped (movie licenses, studios for sale, merger opportunities...) Before, EA got the first look. I don't know that it means much that we now have two giants instead of one. Presumably, both will continue to behave rationally, but it's possible that two giants will occasionally get tied up in bidding wars."
There may be some impact on smaller developers, however. Pachter continued, "Bigger companies have higher thresholds for greenlighting games, meaning that small games likely won't appeal to either Activision or EA in the future. That leaves a gap for some smaller developers, who will have fewer outlets for their ideas."

"I suspect there will be a bunch of folks displaced in the process," agreed Buscaglia, but from a slightly different angle. "The consolidation of the portfolios of the two companies is likely to make it more difficult for an independent developer to get their games picked up -- for example, say a studio is pitching an FPS war game. Before Activision was a no go due to Call of Duty, but you might get a shot with Sierra Entertainment. Now there's one less publisher to pitch to. And that goes both ways and applies to competing games with every successful title on both portfolios now."
However, there may be opportunity in the "ton of IPs that one or the other company has moth-balled that the other may see some real value in," continued Buscaglia. "I expect to see some cool IPs that we have not seen around for quite a while showing up after this while merger thing settles in."
And though developers might find it harder to pitch new projects, the other publishers may find plenty of space to fit in the new industry landscape.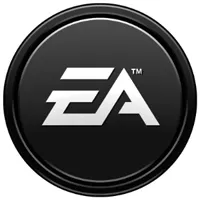 "Competition will be conducted on two levels: a very high level (Activision and EA), and a very low level (THQ, Ubisoft and the rest)," argued Pachter. "Activision and EA will only make games they expect to sell over 2 million units every year, while the others will still try clever Wii and DS games that make plenty of money at 500,000 units. If anything, I think that the DS may be overlooked by Activision and EA, giving THQ and Ubisoft an opportunity, and creating even greater opportunities for companies like Atari and Majesco."
The meaning for the MMO industry is less clear cut, however, according to Zenke. "I think ultimately it's too soon to tell [the impact of the merger]; I'd peg Lord of the Rings Online, the new Guild Wars boxes, and MapleStory's success in the US as the only vaguely interesting advances in the marketplace since December of 2004, but the growing acceptance of online gaming means there are more niches than ever for indie developers to occupy, despite very high standards being expected from the online gaming public."