[In this Adobe-sponsored feature, the Photoshop and Flash creator showcases the new features of its Director 11 software, which allows complex game and multimedia integration.]
Explore new dimensions in rich multimedia authoring
Adobe Director 11 and Adobe Shockwave Player software help you create and publish compelling interactive games, demos, prototypes, simulations, and eLearning courses for the web, Mac and Windows desktops, DVDs, and CDs.
Integrate virtually any major file format, including video created with Adobe Flash software and native 3D content, for the greatest return on your creativity.
Some of the key features of the new version are as follows:
Support for more than 40 video, audio, and image file formats - Enjoy the flexibility to incorporate content in virtually every major format, including SWF; DVD-Video and other video formats; as well as the broadest range of audio and graphics formats, including bitmaps, vectors, text, and 3D.
Windows Media format support - Use the popular Windows Media format, including Windows Media Audio and Windows Media Video, within your Adobe Director projects.
Apple QuickTime 7 support - Take advantage of QuickTime features, including support for streaming MPEG-4 video and MP3 audio.
RealMedia format support - Integrate RealMedia files, including RealVideo and RealAudio, in Director projects for Mac or Windows.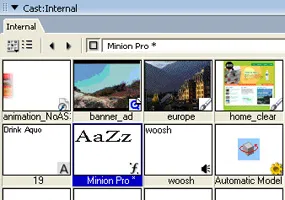 Bitmap filters - Achieve an even wider variety of rich visual effects, including blur, drop shadow, bevel, glow, and more, with bitmap filters you can apply through the user interface or scripting.
Multiuser interactivity - Build games and other applications that allow multiple users to interact.
Enhanced Script Browser - Save time working with script-sensitive movies using the enhanced Script Browser, which provides click-and-script convenience; easy access to information about functions, events, keywords and commands; and a complete Lingo and JavaScript dictionary.
Code snippets - Get started faster creating sophisticated interactivity with code snippets that let you take advantage of Lingo and JavaScript methods without writing code.
Enhanced user interface - Do more and do it faster with an enhanced user interface that offers window docking, tabbed views, and improved management of movie assets to streamline your workflow.
Sprite and channel naming - Assign custom names to sprites and manipulate them easily without altering existing code. Move sprites and channels without modifying code, reducing scripting and editing time.
Help system - Get your questions answered fast with a comprehensive help system. Find all the information you need, including product help and Lingo and JavaScript syntax reference guides, in one convenient place.
Stage docking - Improve productivity and reduce window clutter with Stage docking.
Movie-in-a-Window docking - Enhance your workflow by docking Movie-in-a-Window (MIAW) tools with other palettes and tools.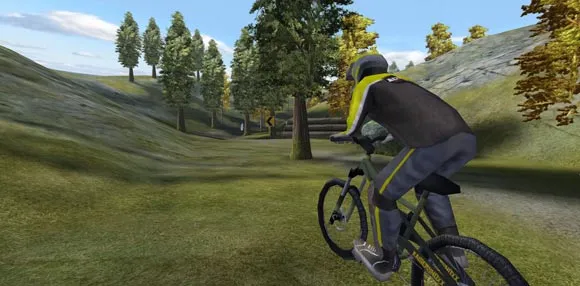 Start page - Gain quick access to recently used files, help, and tutorials through the Start page.
Window properties - Work efficiently and quickly customize the look of your windows in Director projectors. Complex tasks, such as creating window and drag masks, are as simple as selecting a cast member in a pop-up menu.
Projector publishing panel - Reduce the time required to publish Director applications by saving projector settings on a per-project basis.
DVD-Video support - Easily integrate this popular interactive video format into your Director projects. Embed, control, and play back DVD movies with other types of media to create powerful interactive experiences.
DVD Event Manager - Trigger events, such as firing web pages or swapping cast members during DVD playback. This easy-to-use visual tool eliminates the need for the majority of DVD-related scripting and speeds the creation of sophisticated interactivity.
DVD Controller components - Quickly add DVD playback capabilities to Director projectors or Shockwave enabled web pages using prebuilt, Flash based DVD Controller components. Select from three different styles to control nearly every aspect of DVD movie navigation.