Every time we write about the current renaissance of video game adaptations in the world of film and television, it's difficult to pin down why this renaissance has been happening. The basic business case for adapting video game stories is the same as it was in the 1990s and 2000s: games have a built-in audience, and adapting them can bring that audience to theaters or streaming services.
At this year's DICE conference, we may have finally gotten a practical answer. During a chat with Sony Pictures senior VP of virtual reality Jake Zim, we quizzed the tinseltown exec about this phenomenon.
In the past, we'd heard that the reasoning was that Hollywood studios are building closer relationships with game-makers when optioning these properties, but Zim had a more big-picture view of what's going on. In his mind, it's a numbers game, and when it comes to fresh original franchises, video games have an upper hand over other mediums.
"Creativity is always driven by a challenge or problem," Zim explained. "The problem in this: where do you develop new ideas? When is the last time that a major new franchise IP came into the entertainment space on any platform?"
His point overall was that coming up with major ideas can be "really challenging" (as a representative for Zim clarified in a follow-up comment), and that the general well of adaptive sources has been deeply explored. Games of course, have been less-explored by comparison. He also expressed excitement in Sony's decision to use virtual reality to "offer new versions of familiar stories to fans" as one way the company has decided to solve that challenge.
Zim described this as an "incomplete" theory, but it adds some nuance to the question of why production companies and distributors are suddenly working so closely with game development teams, like on the HBO series based on The Last of Us.
What's different about adapting video games to film or TV?
While the last decade hasn't been a complete death knell for original scripts (Everything Everywhere All At Once, Jordan Peele's filmography, and even Netflix's Stranger Things have all become major pop culture moments), executives looking for properties to adapt have started to really burn through the previous generation's adaptation sources.
Marvel is now neck-deep in giving niche characters like Agatha Harkness their own TV shows, and Netflix's most recent smash hit was yet another adaptation of the '50s comic strip The Addams Family.
That leaves video games as fresh territory to explore. And not just fresh ground—it's ground that bears new fruit on a rapid basis. On the same day I was talking to Zim, Sons of the Forest launched on Steam and has since sold two million copies. There's a good chance that executives at horror distributors like Universal are eyeing games like it for adaptation.
Zim's role at Sony has been to explore with how the company's motion picture and TV brands can best be adapted to virtual reality games. Under his watch, games like Ghostbusters: Rise of the Ghost Lord and Groundhog Day: Like Father Like Son have been greenlit, and his team's workload is only set to increase with the release of the PlayStation VR2 headset.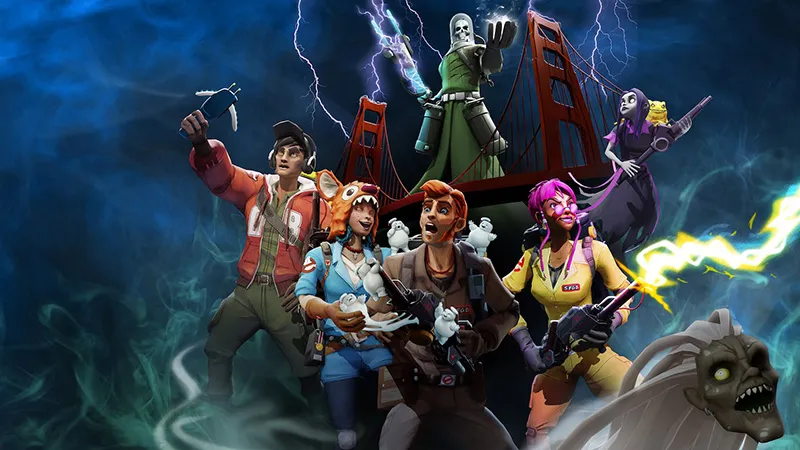 For now Zim says his team is focusing on how Sony can produce new experiences for fans of its franchises like Men in Black, Jumanji, or Breaking Bad. But when taking meetings with directors and writers working on the live-action versions of these franchises, he said some of them are interested in working on VR as well. "A lot of the filmmakers and showrunners that we talked to who are working on the shows when we're making games have basically said "I can't wait to do a VR project."
He pointed to director Neill Blomkamp (who's previously experimented with interactive creations with Unity) as one example, noting that the director regularly swings by his office while taking breaks as he cuts his next film.
There's good and bad news in the video game adaptation rush
Zim's logic about the current wave of video game adaptations definitely looks at the problem through a supply-and-demand lens. If the supply of viable properties to adapt is low, then executives and creative leaders will look elsewhere to meet the demand.
For plenty of developers a perspective like Zim's will be a welcome. If your game is doing well, you'd probably love to sign an option agreement with a studio in exchange for promise of creative input on the adaptation, so that fans of your game won't feel like what they love has been cheapened.
But a look at the history of adaptation might raise some red flags if this kind of business deal becomes an attractive goal for investors. You can look at the comic book adaptation boom of the '90s through the 2000s as a key example. In that time period, the gold rush on licensing comic books for adaptation drove some comic creators to explicitly create comic books for the purpose of adapting into film or TV.
You even had a wave of "ashcan" comics—single-issue stories that were barely carried on store shelves just to establish a trademark and would be shopped around Los Angeles as a potential next big hit. The 2011 science fiction film Cowboys and Aliens was an infamous example of this trend. Multimedia company Platinum Studios, which produced the original comic the film was based on, became buried in a sea of lawsuits around 2013.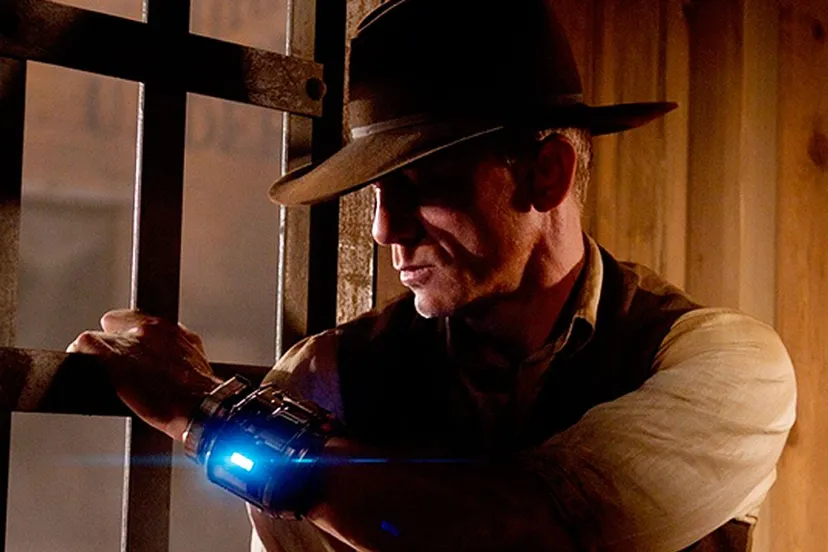 The lesson from that brouhaha would be to wary of business models that only create content to be licensed out to other companies.
So while the market forces for game adaptations might be favorable for the moment, developers looking to sign these kinds of deals should keep an eye on what the landscape looks like in the next 5-10 years. (And please, don't just spin up a game studio to create games that are multimedia properties, I beg you).
Zim's assessment of how Hollywood executives are looking at the video game world definitely seems accurate, though I will say there's still something sad about the core business logic. It's been a very tough two decades for big original movies—both because of risk aversity over the amount of money involved to produce them and a lack of audience interest.
Game developers love to talk about how it's constantly inspired by big classic films like Ridley Scott's Alien. If the market is just flooded by video game adaptations, where will those original works come from?
Update: This story has been updated with additional comment and clarification from a representative of Zim's.