A number of mobile games and apps now use a smart device's microphone to track the shows or advertisements its players see on TV.
The start-up Alphonso is behind the tech which the New York Times reports now allows more than 250 games on the Google Play Store (and some on Apple's App Store) to potentially listen in on and report TV-viewing information back to advertisers.
Though each app clearly requests microphone access to monitor what TV shows and ads a player is watching, there are naturally concerns about both the practice itself and the chance that these apps could be gathering information from children.
The company notes that software doesn't record human speech. Rather, it uses a device's microphone to listen to and identify audio signals in TV shows and advertisements. That information is then reported back to advertisers and used to more accurately target users with ads or analyze which ads prompted certain behaviors.
Alphonso's CEO Ashish Chordia tells the New York Times that players are prompted with an in-app dialogue box to request access to a device's microphone and that they are able to opt out at any point in time following that agreement. He notes that the company doesn't support the use of the software in apps aimed at kids, but The New York Times reports that it still discovered several children's apps that use Alphonso on the Google Play Store.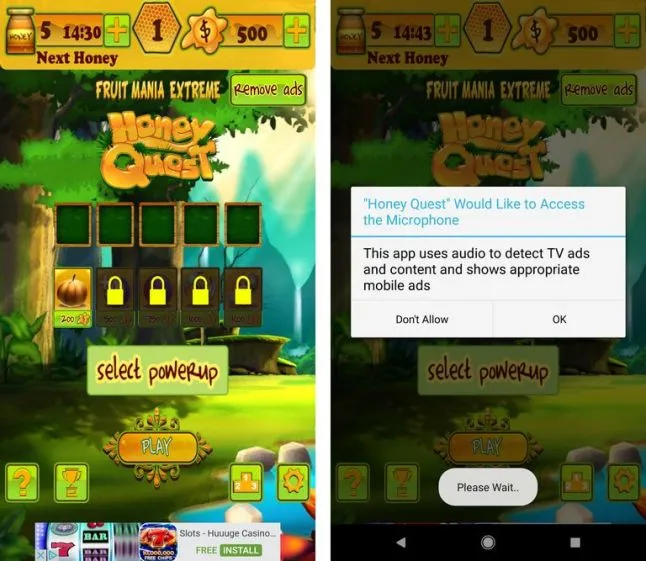 While Chordia notes that Alphonso's disclosures are fully compliant with Federal Trade Commission guidelines, it is worth mentioning that the FTC has gone after developers for similar practices in the past. The FTC issued warnings to developers using framework from Silverpush in the past to monitor TV viewing habits in a similar manner, though Alphonso's disclosures are notably more detailed than the Silverpush requests had been.
But the use of Alphonso's tech inside games geared at children could land some developers in hot water. Just within the last year, developers and companies like Disney, Unity, Sybo, and Kiloo have come under fire for violating the Children's Online Privacy Protection Act by collecting and using personal data from children without parental consent.