When it comes to developing smartphone games, the smart money is still on the iPhone. Games for the other smartphone platforms are more likely than not iPhone ports. And, say those in the know, it's likely to remain that way for some time to come.
Budgets simply aren't there for original games for the Blackberry, Palm, Android, Windows Mobile, and so on, whose installed bases are considerably slimmer than the iPhone's. Instead, developers have taken to cherry-picking the best-selling iPhone games and then porting them to just one or two additional platforms.
Take the case of Seoul, Korea-based Gamevil. For the past few years, the 10-year-old mobile game developer has built approximately 10 games a year for the Korean market. Of those, six or so are brought to the U.S. for the iPhone and, of those six, the three or four best-selling titles are ported to other smartphone platforms.
"If you're developing from scratch, the only platform that makes sense right now is the iPhone," says Kyu Lee, president of Gamevil USA in Torrance, CA. "It has the largest installed base -- perhaps 10 times that of Android, the runner-up -- and one single point of distribution.
"That's not to say that the other platforms aren't growing at a rapid pace, but not enough at the moment to justify development costs from scratch. Porting is a different matter; those costs are significantly less and may justify a port for each of the other smartphone platforms depending on your budget."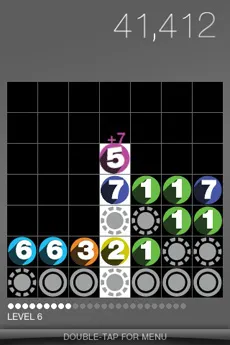 Developers with tighter budgets are significantly more selective. At Manhattan-based Area/Code, for instance, the developer made the decision to create only an Android port of its hit game Drop 7, which originally launched for the iPhone last January.
"It seemed to us that Android offers another type of standardized platform, like the iPhone, that is powerful enough to deliver a quality game experience and, at the same time, wasn't going to be fragmented and fractured the way the rest of the mobile market is," says Frank Lantz, co-founder and creative director.
Building the Android port, which released just a few weeks ago, wasn't necessarily a simple task. "I don't think there's anything inherently easier in going from the iPhone to the Android than from, say, the PC to the Mac or from one console to another. It's definitely a different language and requires a different code base," says Lantz. "It's got all the issues."
Nevertheless, he reveals Area/Code may eventually do a Blackberry port as well, but none for Palm or Windows Mobile. "Our sense is the scale just isn't there," he says. "That the audience for those devices just isn't large enough."
---
One of the two biggest challenges for mobile developers -- and the primary reason non-iPhone platforms haven't grown faster than they have - is the lack of popular delivery mechanisms, according to Michael Pachter. Pachter, an industry analyst, is senior VP, research, entertainment software publishing and retail at LA-based Wedbush Securities.
"The App Store makes it easy for people to display, search for, and find iPhone games," he says. "There isn't a really good analogous distribution model for the other handsets. I mean, we're talking about the internet here, which is a huge place. How do you tell people where to find your games? And so gamers end up being captive to the carrier decks. In addition, the carriers take the lions' share of the revenue, which makes it less lucrative for the developers."
Gamevil USA's Lee concurs, describing the Blackberry and Windows Mobile "single marketplaces" as fairly new and not as convenient to use as the iPhone's App Store.
Blackberry's App World went live last April and Microsoft's Windows Marketplace for Mobile last February. But, says Lee, "I haven't seen either of the companies driving the online stores full force."
And, according to Area/Code's Lantz, the Android Marketplace - which opened in October 2008 -- is "every bit as confusing and hard to use as the iPhone App Store; it just looks thrown together and a lot worse."
Having one marketplace in which to sell a game gave sales of Area/Code's original iPhone version of Drop 7 a huge boost when the game made an App Store recommendation list put together by Apple.
"This is a very hit-driven market, where the majority of sales are localized in a handful of titles," explains Lantz. "If you don't have money to spend on marketing - and most of us small developers don't - it's difficult to overcome the discovery problem. The App Store has a profusion of titles, which means that only a handful become runaway successes while the vast majority don't get any traction at all. It wasn't until we got promoted by Apple that we got some visibility and sales picked up momentum."
However, he says, promoting the Android version of Drop 7 will be more challenging without the benefit of a single marketplace that is as supportive as was the App Store.
The second hurdle, says Pachter, is determining the right mobile gaming audience to enable developers to chase the installed base.
"The Blackberry audience is largely working people who rely on their device for e-mail, so they are probably less likely to be gamers," he explains. "I think you want the younger, cooler phone, which is the Android. It clearly doesn't have as big an installed base, but it will. It's going to be huge." He admits being unable to cite comparative gaming data. "The Android is so new and there are probably not more than five million out there. No one is going to have an accurate tracking of what it is cataloguing yet."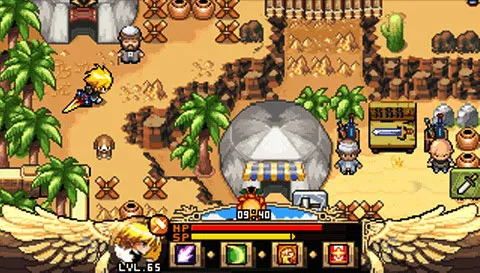 Without really good data, says Gamevil's Lee, developers need to go with their gut when deciding which games they choose to design for which platforms.
"Each platform has a distinctly different audience," he says, "which, at the moment, can only be determined by gut feel. For instance, Android owners tend to be more male, more tech savvy.
"You might want to give them a more hardcore gaming experience than you'd give Blackberry owners who tend to use their devices for business in order to send text messages and e-mails. Because the platform is rather slow, you can't run heavy 3D games on a Blackberry; casual games work better."
---
Regardless which non-iPhone platform a developer selects, they can expect to face the exact same piracy issues that have become commonplace in the iPhone community.
According to Greg Yardley, over 60 percent of iPhone applications have been pirated, "and the number is probably higher than that." Yardley is co-founder and CEO of Manhattan-based Pinch Media, a company that provides analytic software for iPhone games. "Getting ripped off by pirates is the rule rather than the exception."
Area/Code's Lantz hasn't heard much chatter about the problem outside of the iPhone, but he suspects he will: "I can only imagine that it will be far worse on platforms like Android, because of its open-source nature," he predicts. "Frankly, we haven't given it much thought, but maybe I should be more concerned."
At Gamevil, piracy has become an issue, especially on non-iPhone platforms. "The iPhone is more difficult than any of the mobile platforms to pirate," says Lee. "At least you have to jailbreak the phone to pirate; on the others, jailbreaking isn't necessary... you can just download the game files off the internet and install them."
While Gamevil is aware of its games being pirated, Lee says they have found no solution. "We just live with it," he says.
Michael Pachter expects developers won't be taking such a blasé attitude in the near future. "I expect the problem will get worse, especially since Apple does such a terrible job of protecting digital rights," he explains. "The proof is that developers often see five or six times as many postings on their leaderboards as copies of the game sold. I've heard of piracy rates up to 90 percent. The only games that don't get pirated are free-to-play titles. They're free so why would anyone copy them; what's the point?"
The irony is that, despite the growing piracy and increasing competition, there are few reports of developers being discouraged by the rigors of the mobile marketplace. Gamevil's Lee has heard of several developers taking a "wait-and-see" attitude until the installed base of non-iPhone users grows. But they are in the minority, he says.
Indeed, Pachter's best advice to developers is to jump in with both feet - build games for the iPhone and then port away to all the other platforms.
"You're looking at a potential market for smartphones of probably a billion in the next 10 years," he predicts. "Developers ought to take advantage of the fact that the barriers to entry are low - you can create an iPhone game and then port it inexpensively for $5,000 to $10,000 or less per platform.
"Why would anyone want to build a stand-alone game just for, say, Android? That doesn't make any sense at all," he adds. "It's like making a game specifically for a Dell PC that doesn't work on an HP PC. You might as well make a game for the iPhone and then port it everywhere!"