The Sex in Video Games panel on Selling Adult Games focused on the distribution challenges facing makers of adult games. Peter Payne of JAST USA / J-list talked about selling to a niche market and Gabe Zichermann of Boonty discussed digital distribution and the issues of selling games through traditional adult channels. Also present at the panel was Daniel Terdiman of CNET's News.com, and writer and journalist Damon Brown as moderator.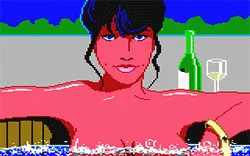 The panel began with Payne, a Japanese speaking American based in Isesaki, Japan, who exports Asian games and range of products to the West through a number of web sites and events. He explained how his business started off with a handful of Hentai games (the term used, in the west, to describe a genre of Japanese game that have adult themes and graphics) and has now expanded to over fifty titles.
Giving an overview of the specialist Japanese titles that he distributes, Payne explained how he has expanded his catalogue to cover: fetish titles like Let's Meow Meow! (furry / cat-girl game), transformation games (no, not robots, but titles like the X-Change series where boys are mysteriously changed into females and have to complete tasks such as sexual conquests in order to transform back to a male and retain the hand of their girlfriend), Yaoi (boy-on-boy games – which are particularly popular with females) and general bishoujo (pretty girl) / romance games.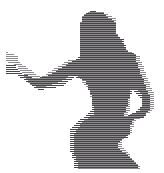 The success of the business "proves that [specialist Japanese games] work as a category," Payne told the audience. More broadly, Payne's approach to marketing and distribution methods provide a lesson for others interested in publishing or distributing niche titles.
As Payne went on to discuss, selling genre games successfully requires a keen understanding of your audience. With this type of Japanese game, the customer base splits into two very distinct segments: those that view the games as adult entertainment and those that see them as part of a broader anime genre. This latter group do not see themselves as consumers of pornography. Hence, distribution channels have to be tightly targeted as both groups may in fact buy the same products.
To address these twin markets, Payne takes a "multi-channel approach to distribution," stressing that it is unwise to "put all your eggs in one [distribution] basket." On the anime fan side Payne uses:
Direct sales of the Internet – through a number of branded sites just as JAST, J-List, Peach Princess and his 'personal' site the J-List side blog (http://www.peterpayne.net/)
Comic shops – via distributors such as Diamond Comics
Comic book / anime conventions


J-List's Peter Payne Displays the Goods
Payne stressed that understanding the product was key the specialist market. "It's a shame," he observed, "[that] we are the best at selling our stuff." While he and his staff have the detailed knowledge of the games that is essential when selling to fans, it does so at as restriction due to time constraints – indeed Payne himself had to miss the second day of the conferences as he was appearing at an Fan Fest (A-Kon 17).
Payne also sells to the Adult market through retail. Here he notes that while video games may not get as much 'traction' as DVDs or magazines, there is a healthy margin and many Asian games are often released in series which gain a following and so give rise to repeat revenue at a reducing cost of sale, something that is not as common with other adult media products.
In general Payne observed that due to the content of his titles, traditional distribution channels were "just not an option," and with his knowledge of the sector and channel-mix he finds that one channel delivers sales when the others are slow. Overall this is delivering a rough 30:30:30 (online / adult / conference) sales split and gradually increasing volumes.


Left to Right: Peter Payne (J-list), Dan Terdiman (CNET News), Gabe Zichermann (Boonty)
Next on the panel, Gabe Zichermann focused on digital distribution. Currently VP of Strategy & Communications at digital distribution solution provider Boonty (http://www.boonty.net/), Zichermann previously handled the on-line distribution of the AO-rated version of Leisure Suit Larry: Magna cum Laude for Trymedia Systems.

Talking about his experience at Trymedia, Zichermann said that the AO version of 'Larry' caused a conflict of opinions within the company. While the game looked like a good market opportunity, there was the danger that other clients (whose games were being distributed) might not take too kindly with the association. Moreover, some end-customers might also be trouble by the inclusion of an AO title as part of an on-line catalogue.
The solution, Zichermann suggested to the audience, is "strong catalogue separation," adding that when creating a system that includes adult content options, it is imperative that it is not possible to "accidentally show the wrong component to someone."
Following this experience, Zichermann describes adult titles as a 'big non-issue in the digital distribution world." However, he did comment on the difficulties that game distributors might face getting 'shelf space' within adult retailers and even web sites. With margins of up to 90% for video clips but as low as 30% for a video game and the additional issue of potentially a limited 6 month life span, there is little incentive for adult retailers to diversify.
A solution Zichermann suggested is to "look where Adult is accretive to overall revenues," though he admitted, "there are not many channels like that."
Another option for driving sales that Zichermann suggested is partnering and considering existing brands such as Vivid. "Online, it's just about eyeballs." Zichermann said. "[ratios of] eyeball to demo to full sale are well know," so aggregation models will work, but only for a limited number of destinations.
Cutting to the hard facts of selling games to the Adult market, Zichermann said that it comes down to "whether or not [adult] games improve on porn. If they can not in some way, the additional cost that it takes and the revenue that it generates will not be worth it." If a sex game cannot cut it the adult market, then ultimately Zichermann suggested, "it's just masturbation for the creator."