Take-Two Interactive, the parent company of Grand Theft Auto maker Rockstar Games, has filed a lawsuit against the modders who reverse engineered Grand Theft Auto III and Vice City.
As spotted by Rockstar Intel, the lawsuit claims the mod team deliberately "sought unlawfully to copy, adapt, and distribute to the public infringing source code for two classic GTA titles."
It adds that both projects, better known as 're3' and 'reVC,' are evidence of copyright infringement as they enable players to install and run GTA III and Vice City on multiple platforms, including those on which they never saw an official release, and feature unofficial enhancements.
"Defendants are well aware they do not possess the right to copy, adapt, or distribute derivative GTA source code, or the audiovisual elements of the games, and that doing so constitutes copyright infringement," reads the lawsuit.
"Defendants have made the games fully and freely available to the public, have appropriated a market that belongs to Take-Two (namely, the market for modified or handheld versions of the games), and enabled countless others to now create their own unauthorized derivative versions of the games."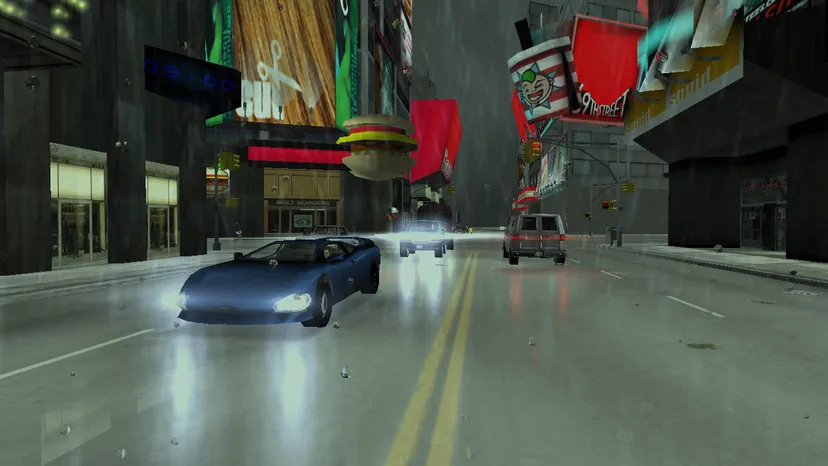 Take-Two is seeking damages and injunctive relief against the mod team, and suggests the group has already acted in bad faith by filing counter notifications that "materially misrepresented the legality of their content" when Take-Two initially tried to have both projects shut down.
"When Take-Two attempted to remove Defendants' infringing source code from the internet, at least three Defendants (acting in at least one instance with other Defendants' participation and direction) knowingly filed bad faith counter notifications that materially misrepresented the legality of their content, apparently claiming that because they all 'reverse engineered' the games' source code, they somehow cannot be liable for copyright infringement," adds the filing.
"Yet while making this claim, Defendants also have bragged that their derivative versions of the Games are functionally and visually identical to the originals, and have even suggested they be used for unauthorised 'modding purposes.'"
Along with statutory damages, Take-Two is demanding all materials related to re3 and reVC, including all copies of the modified games, financial information, and the source code itself, be turned over.
You can read the lawsuit in full right here. At the time of writing, the re3 mods are still available on GitHub