In the last two years Riot Games' publishing division Riot Forge has finally begun to bear fruit. The company has worked with developers like Double Stallion Games, Airship Syndicate, and Digital Sun to release games like Convergence, Ruined King, and Mageseeker, each with the subheading A League of Legends Story.
That's because Riot Forge has a somewhat unusual job as a game publisher: it's a business dedicated to expanding the world of megapopular MOBA League of Legends through video games starring various League of Legends characters.
That's a fairly unusual position for a publisher to be in. What kind of metrics define success? How does it identify the developers it wants to partner with? And maybe most importantly, why are studios not named Riot Games being trusted to tell key stories in Runeterra, the setting of League of Legends?
Riot Forge creative director Rowan Parker was keen to discuss these topics—and to explain why he one day might sign off on a League of Legends dating sim.
Riot Forge builds the League of Legends story through other developers
Parker's been with Riot for a long time. He was the former lead "modes" designer on League of Legends, where he led development on limited-time game modes like Ultra Rapid Fire, Butcher's Bridge, and Ascension. These modes were often promotional events for the general League of Legends experience, and were sometimes developed to promote new champion releases.
That means Parker's spent a lot of time looking at Riot's expansive cast of characters and their various homelands, interacting with the studio's narrative team and learning about who they were as characters. And all the while, he and Riot had to grapple with the fact that a 5v5 MOBA is not a great vehicle for interactive storytelling.
For example, one of Parker's narrative-adjacent projects on the "modes" team was a 2014 project called "Ascension." This game mode was tied into the release of a new champion called Azir, and was themed around the narrative plot point of another champion called Xerath betraying the fallen emperor. A swirling sandstorm obstructs vision on the map, and players duke it out to try and receive a powerful buff called "Ascension" by killing Xerath.
It was a neat way to promote Azir, but not a good vehicle for telling Azir's story. Those tales were placed on the League of Legends website. "That story [was] kind of trapped by the ecosystem of League of Legends," Parker admitted. Forge is explicitly structured to shepherd games that aren't in the MOBA genre. Ruined King is a turn-based role-playing game, one of the most classic narrative-driven genres in video games. Mageseeker and Convergence are able to do the same in a more action oriented format, and the upcoming Song of Nunu looks to be a classic 3D action adventure game.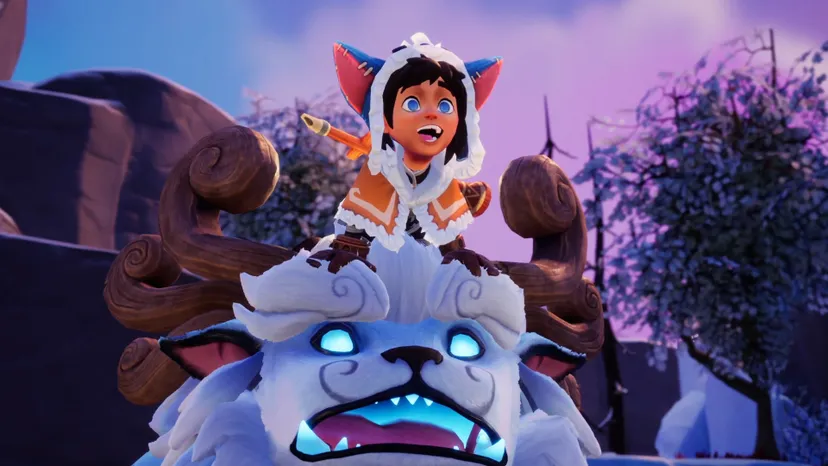 But do League of Legends players want to play games with their favorite characters that aren't League of Legends? It's a good question, but not one of the ones Forge is trying to answer. Parker uses himself as an example of a kind of League of Legends fan the publisher is trying to make games for: he's a huge fan of the game and its world, but the high-stakes 5v5 action combat can be exhausting, and makes it hard to stay engaged with the characters he loves.
Not needing to convert League of Legends fans into Riot Forge players or vice-versa lifts a lot of economic burden off the project and its developers. Parker says it leaves the studios they partner with free to chase interesting gameplay ideas and take bigger swings in storytelling than if these were work-for-hire projects.
"We have a rule that we use internally on the Forge games," he said. "[Players] do not need to know anything at all about the world of League of Legends to enjoy playing a Forge game. We specifically design and make the games so that even if you don't know anything at all about the world or the characters, you can come into the world, enjoy playing a great game...and maybe fall in love with the characters on the way."
How does Parker decide what games get made at Riot Forge?
Parker describes the Forge pitching process as being different from how other companies might seek out "licensed" games—he even bristled at the idea of calling Forge projects "licensed" games). "We don't license the IP to these studios," he said firmly. "We don't even have a game pitch when we go to studios. We don't have an RFP and then show up and say 'hey, can you make this game?'"
The seed is always "Hey, you guys are making something that I was playing and really enjoyed, and it's a discussion of 'hey, would you guys be interested in working with the League of Legends IP and trying to innovate, grow, and build your studio, and make a really cool game I would really want to play in the world of League of Legends?"
Following the arc of Parker's claim means that when looking at studios like Airship Syndicate, it was games like Battle Chasers: Nightwar that helped spark his interest in a turn-based League of Legends title. And for Double Stallion's Convergence, it was games like Speed Brawl and Big Mega Action Fight!.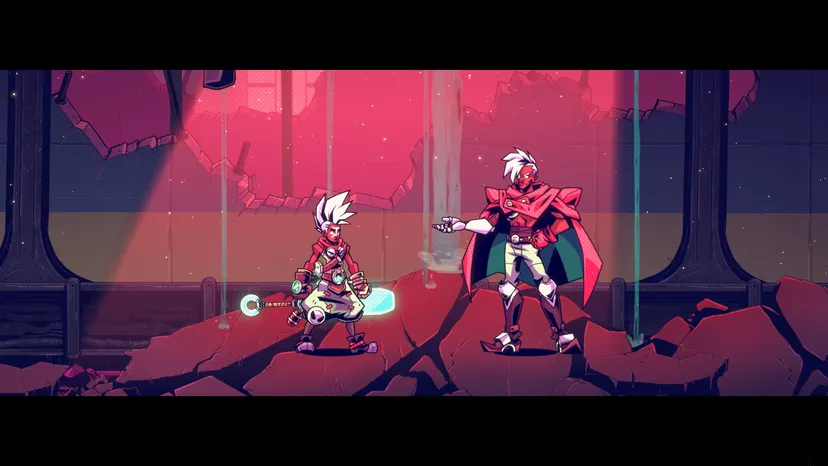 Parker says that before a game is signed, he has to be convinced it would be a successful entry in its chosen genre even if you discount League of Legends being involved. "Using Convergence as an example, that's just a bangin' platforming action game with time rewind and some crafty exploration," he said.
There is one interesting restriction on what games Riot Forge wants to work with: it isn't quite ready to have developers make games based on its themed skins sets just yet. Parker said he's a huge fan of the off-model sets like k-pop group K/DA, the Sailor Moon-themed Star Guardians, and the cyberpunk trappings of PROJECT, but there's still a lot of work to be done in the core League of Legends world before playing in those spinoffs. "I won't say to Ultimate Universe stuff one day, but we haven't really stretched our legs and built muscles yet for narrative gameplay or narrative storytelling in the base fantasy," he said.
"We need to get really good at making lemonade before we can make strawberry lemonade."
We danced around this topic for a moment before discussing a tentative elephant in the room. Character-driven online games like League of Legends attract people who become big fans of the characters, and big fans of the characters love to ship them together. Many have even yearned for a proper League of Legends dating sim that would throw out the action combat in favor of flirting and smooching (Riot actually experimented with this in 2020 with a visual novel called Spirit Bonds).
"I would love a dating sim in the world of League of Legends" said Parker. "That would be amazing." He's keenly aware that if Riot Forge is a publisher dedicated to telling stories in Runeterra, and dating simulators are "outperform on doing storytelling" when compared to other genres.
So if he'd love to publish a dating sim, surely that means Riot Forge has one in the works right now, right? That, he was not able to confirm. He explained that Riot Forge has a number of games it hasn't announced yet, and that if any developers are eager to pitch a dating sim to him, they'll need to wait. Riot Forge isn't taking new pitches at this exact moment.
"I don't want to get players' hopes up on what we may or may not be making, because we're obviously really busy right now," he said.
What are the business realities of making games for Riot Forge?
Bright-eyed League of Legends fans—and there are plenty of game developers who are fans of League of Legends—no doubt would jump at the idea of making games set in the world of Runeterara. But battle-hardened studio leads who know every opportunity comes with trade-offs are probably wondering what the catch is on a seemingly few-strings-attached opportunity.
Parker was game to shine a light on some strings. He said that contracts with Riot Forge aren't built on a "cookie cutter" template when it comes to funding and revenue splits. "We do all fund all of the development up front," he said. "We're also covering a lot of stuff on our side—we'll cover marketing, we're helping with QA...we're a full-stack third party publisher helping our studios."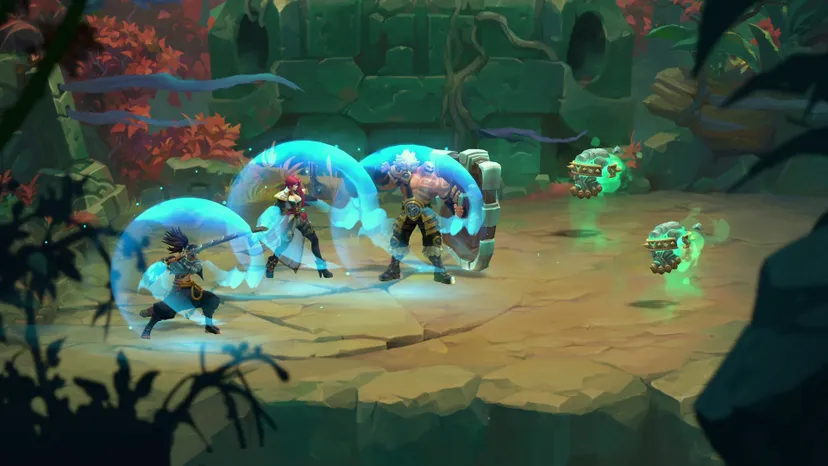 He did say that Forge "isn't a huge money play" for Riot, and their primary interest in signing deals is covering costs. His hope is that these projects can "prop studios up" and help them fund the next games they want to make off the back of the deal.
As mentioned earlier, developers signed with Riot Forge aren't expected to convert their audiences to the main League of Legends ecosystem, though they might benefit from tie-in events orchestrated to promote characters in their game and in the base game. When Ruined King debuted in 2021, it rode in alongside in-game events in League of Legends, Legends of Runeterra, Wild Rift, Teamfight Tactics, and even Valorant (a game not set in the same world as League of Legends).
Parker added that the publisher has faced some interesting challenges helping developers feel out where in the world of League of Legends they want to play in. In a traditional licensed project, there'd be tight guidelines and brand goals that developers are required to stick to, and those barriers don't exist (or are at least further away) on Forge projects.
That can be great for creativity—and sometimes a problem when developers ping the studio to ask for narrative details on a part of the world that Riot hasn't dreamed up yet. "Sometimes we bump into blank bits of the canvas in the IP, and when studios working with us ask 'oh, can you tell us what we need to put in here?' we have to say 'no, that's not how we're doing this. You tell us what you think you should go there.'"
Parker also shared some insights that might be relevant to other IP owners (I personally resent the phrase "IP" but Parker said he embraces it) about Forge's library. "There's a tendency with a lot of IPs to go wide with licensed games," he observed. "We don't make many games on Forge, but all of the games we do make, we really try to get to the highest quality level." He said he's prefer to have a "crown of jewels" than a wide library of games of "varying quality."
"We're in a fortunate position to be able to do that. By the time a game does come out, no one's going to remember how quickly we made it" he said. "They're just gonna remember how good it is."
Is Riot Forge a good deal for game developers?
Parker's passion for the games put out through Riot Forge shined in our interview, and the library of League of Legends-adjacent titles is growing at an impressive rate. It's also neat that not all of the games the studio publishes need to be heavy on narrative.
There is something very idealistic about how Riot Forge operates. It's a for-profit venture with a reduced emphasis on profit, supporting creative products in a way that gives a sort of "safe harbor" for developers used to choppier seas that may come working with other IP holders.
Developers hoping to pitch Riot Forge in the future will probably need to weigh the short-term gains of making League of Legends spinoffs against investing that time and money into their own ideas. Some studios will greatly benefit from flexing their development skills with such a partner and built-in audience on hand, but others may see reason to stay independent and focus on telling their own stories.