Q&A: Kosei Ito Talks Mobile Final Fantasy
In his first seven years at Square Enix, Kosei Ito worked as a game producer for the Final Fantasy and Dragon Quest franchises. While there, he was instrumental in building Square Enix's mobile business from nothing to $30 million dollars a year in Japan, and most recently headed up the U.S. mobile division for Square Enix.

In fact, when Gamasutra last covered Ito's work, it was as part of a Game Developers Conference 2005 lecture on Final Fantasy VII: Before Crisis, an original mobile-only game that was tremendously popular in Japan, and is finally debuting in the U.S later this year.

But Ito, who has now relocated back to Japan to help produce a key mobile title related to Final Fantasy XIII, recently visited the States to help promote Square's first ever mobile title created just for the U.S. market, the action FPS Dirge of Cerberus: Lost Episode, recently announced as an limited-time exclusive for U.S. MVNO Amp'd Mobile, as well as talking about Before Crisis' imminent U.S. debut.

In the course of our discussion with Ito, we touched on the making of the mobile Dirge Of Cerberus, the state of mobile games (including Ito's fascinating comment: "If it becomes possible to make a mobile game at PS2 quality, I would probably quit"), and his current work producing mobile title Final Fantasy Agito XIII for Square Enix Japan.

Gamasutra: So why did you decide to make Dirge of Cerberus into a mobile property?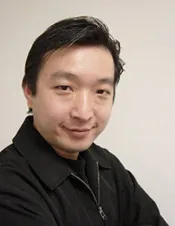 Kosei Ito: Last year while I was still in the U.S., I had the idea of making a mobile property as an FPS game.

GS: Did you do anything to make the controls more simple, because it seems like the FPS style of control would be difficult to implement on a mobile phone?

KI: It was hard, but I know that FPS games are popular in the U.S. We strove to put all the popular elements of an FPS control style into a mobile phone with a limited number of keys. In fact, we collaborated with [noted high-end Need For Speed Underground mobile developer] Ideaworks 3D, and the game is realtime-rendered.

GS: Have you considered a DS port? A lot of companies seem to be taking 3D cellphone games and porting them to the DS.

KI: Dirge of Cerberus is specifically designed for mobile, so that if we were to port it, we would have to redesign it to take advantage of the DS's functions such as the touchscreen.

GS: Is the game available in Japan?

KI: No, and there are no plans at this point to make it so.

GS: So it was made specifically for the U.S. market?

KI: Yes.

GS: Why were you brought back to Japan?

KI: I returned to Japan to produce [mobile title] Final Fantasy Agito XIII, which was recently announced at E3.

GS: It seems like some of the more notable Square Enix developers are leaving. Is that one of the reasons you were brought back to Japan? To develop?

KI: No.

GS: Because in the U.S., I know you were supposed to be in more of an executive role, and not as much a creative one. Do you prefer the creative side?

KI: I'm more on the business side. Since Final Fantasy Agito 13 is being developed in Japan, I felt I needed to be closer to the developers.

GS: Why is mobile so important to Square Enix?

KI: Mobile has a lot of casual gamers who don't necessarily play console games, and who aren't Final Fantasy fans. So mobile allows us to target a different market as well as introduce them to the Final Fantasy series.

GS: Are there any plans for any other Final Fantasy titles for mobile?

KI: Final Fantasy VII: Before Crisis, which is already available in Japan is coming to the U.S. before the end of this year.

GS: What percentage of your titles do you expect within the next year or so to be mobile titles?

KI: It's hard to say, but quite a few.

GS: How much of your development resources are going toward mobile titles?

KI: There's a lot of people working on mobile, though I can't say how many, exactly. About the same amount of people who are working on DS titles, I'd say.

GS: This is a part of Square Enix's plan to have multiple brands within multiple media?

KI: Correct.

GS: So how long have you been back in Japan?

KI: Since March of this year. I was preparing for E3.

GS: So how many phones will Dirge of Cerberus: Lost Episode work on, and what platform did you use for it?

KI: The game is made for 3G handsets, and a lot of devices can support the game.

GS: The game is going to be released exclusively to Amp'd Mobile, initially. Are there any plans to make it available to other carriers as well?

KI: We'll start with Amp'd for now.

GS: Do you like working with mobile? Or would you rather be working on another platform?

KI: I actually like mobile the most. The platform is still changing on mobile… It's getting better and progressing. The 3G handset spec is limited, so we had to concentrate on quality... for the game.

GS: So you like working with new mediums and shape the future?

KI: If it becomes possible to make a mobile game at PS2 quality, I would probably quit.

GS: What would you do then? Because at some point it will reach PS2 quality.

KI: I don't know, I might quit the game industry.

GS: Are there any particular genres you want to bring to mobile?

KI: Well, Before Crisis is an action-RPG. I'm on the lookout for new genres, but I haven't thought about it for a while. I'm very interested in games that blend both online and offline elements.

GS: What have been the setbacks for bringing Before Crisis to the U.S.? It was released in Japan in 2004…

KI: I've always wanted to release Before Crisis in the U.S., but the quality of the handsets has been limited.

GS: How many phones need to be able to support the game before you'll be comfortable in releasing it in the U.S.?

KI: About 6 or 7 per carrier would be a good start, but we're currently working on getting it ready for the U.S. anyhow.

GS: Has that development been ongoing for a while now?

KI: Since about last year.

GS: Do you basically have to remake the whole game for U.S. mobile phones?

KI: Yes, basically.

GS: Will you be trying to improve the game at all?

KI: There aren't any plans to change the game. In porting Before Crisis to the U.S., if any usability issues come up, then we'll obviously fix them but other than that, no. I want to keep the game as true to the original Japanese version as possible.

GS: The graphics for Dirge of Cerberus: Lost Episode seem to be about PS1 quality. Did you have any former PS1 developers working on it? Or did you have new people?

KI: [The developers] have PS1 experience. The developers in our mobile division have the skills and ability to make console games as well.