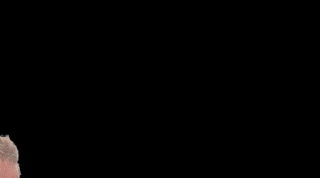 Promoting your game is HARD work and even harder if you do it all by yourself as an indie.
While there is no magic formula, AI, or magic AI that does the job for you, there are a couple of handy tools and links that can make the whole process a lot easier.
So I thought it might be handy to put together a list of my favourite online tools and links for promoting games. I used all of them while running the PR & Marketing agency Future Friends Games and working on dozens of indie games over the past 2 years.
If there is anything missing on the list that might be useful to others, please let me know on Twitter @olima. I plan to update this list regularly.
— — — — — — — — — — -

ICO Steam Newsletter / See the most successful Steam games each week
It's pretty common knowledge by now that there are between 1 and 2 million new Steam games released every day.
Despite that, in my experience, not many people know what is actually popular on Steam (AAA games aside). There is often a big disconnect between the indie games that are (relatively) well-known on social media and covered by press/influencers, and ones that actually do well on Steam. After all, the algorithm largely dictates the successes on the platform, and doesn't always agree with what is perceived as popular on the PR side of things.
Besides having a close eye on the Steam topseller charts, the free ICO Steam newsletter is one of the few (and free) tools to get a feeling of what new games are actually selling on Steam.
The newsletter arrives weekly and lists all newly released games by the number of user reviews — a pretty good indicator of games sales (multiplying the number of user reviews by 80 is a pretty good rough guide to a ballpark sales figure for most games). We made it a habit in the team to check out the more surprising top games each week, to see what we could learn from their store pages and launch tactics.
Steam.db / Get player numbers, price info and more
There are a couple of sites that pull data from steam these days but Steamdb is my favourite and free to use, with no login required.
Besides a ton of extra info it it also combines data from Steamcharts.com(shows numbers of active players per game) and Steamspy (estimates number of owners for each game) and gives you a super comprehensive overview of each game.
Note that all these data points require practice and knowledge to read them correctly, so it's worth doing your homework on these and not jumping to wild conclusions based on outliers. But they can be super helpful to see how other games are doing.
Augmented Steam / Get player numbers, extra info etc. directly on Steam store pages
Even more convenient than Steamdb to get a quick impression of a game's commercial performance is the free Chrome plugin Augmented Steam.
Once installed, you can see some figures from Steamcharts & Steamspy for each game page you look at, as well as Opencritic reviews and historic sales information for each title which means you get a ton of extra useful info when viewing Steam store pages. This only works in the browser — not in the Steam client itself. Highly recommended!
Steam Tags Query / Find the best Steam tags for your game
Figuring out the right Steam tags to make your game show up in the "more games like this" section of other relevant and popular titles can a great sales and wishlist driver if done right and with a bit of luck.
If you're not sure which tags work best for you, the free tool Steam Tags Query is very handy: You simply add the Steam pages of games you want to be associated with and the tool gives you the tags with the most overlap between the titles.
I would still recommend fine turning the results but the handy tool gives you a super easy start and often helps me remember tags I would usually forget.

Similarweb / See how big websites are
Similar to services like Alexa, Similarweb estimates how much traffic websites get.
What I like about this tool is that it gives you an actual estimated traffic number over a rank. If you check out websites individually you can use the tool for free via the website or the super handy Google Chrome Plugin.
I made it a habit of checking the traffic of each gaming site we are dealing with to get a quick, rough estimation of their size. Especially handy when you have a limited amount of review codes to work with.
Loomly / Draft and schedule social media posts with others
If more than one person works on the social media presence of your game across channels like Twitter, Facebook and Instagram, swapping login and drafts can get messy quickly.
With Loomly you can have one centralised point where you can draft, edit, comment, approve and schedule posts across different social networks.
Very handy, for a certain team size with a handful of people at least- but mind most Loomly features are paid only.
Remove.bg / Remove backgrounds from images with one click
If you want to remove the background of a picture to only have a person or item left — you know, for professional memes and things — then remove.bg is your friend.
The tool is free, doesn't require a sign-up and automatically cuts out pictures in a surprisingly accurate manner within seconds. Thanks AI!
Tweetdeck / Schedule tweets and track your game
I live on Twitter, and my favourite place to hang out is the free Tweetdeck.
It's basically just another Twitter client (you just login to the website with your details) but it has some very handy features for PR.
For starters you can 1) schedule Tweets (handy!), 2) switch and reply from several accounts super easily, and 3) you can set up search columns that show you every mention of specific words and phrases. I use this for all games to put in game titles like "A Place for the Unwilling", "Omno", "The Legend of Zelda" etc. This way you should spot most articles and bigger youtube videos going live without having to google your title multiple times daily — a super useful quick monitoring tool.
Vid IQ / See tons of extra stats for YouTube videos
Youtube search optimisation is a dark and mysterious art but can be super mega helpful to get your game seen by a lot of people.
I think it's always 100% worth trying to tag your videos right and giving them SEO friendly titles, as this can help you get some extra traction on the platform for free.
One of the best methods to learn what the youtube algorithm likes at the moment is looking up what other successful video do.
The free chrome plugin VidIQ shows plenty of data, info and tags of all videos on the platform.
Hashtagify / See what tags are most popular on Twitter
There has been much debate lately on how well hashtags still work on Twitter (some still swear by them, some say they don't do much at all anymore) but if you want to use tags, sites like Hashtagify can be great.
You basically type in a tag that you like and it shows you how popular that is. For all the moments when you are not sure if #indiedev or #gamedev is the better choice.

Twitchmetrics / Find Twitch streamers more easily
Twitch is great but finding influencers on Twitch is super hard.
Twitchmetrics doesn't quite solve the problem, but it does make it much easier to find influencers that play a variety of different games or a specific game that might be similar to your title.

Ezgif / The BEST gif tool for compressing, converting and optimizing gifs
I LOVE gifs. A lot. I make gifs that are almost like mini trailers for all the games we work on, to use in pitches, social media etc. — I even gave a GDC talk on gifs.
Ezgif is a criminally underrated gif website and I don't know why on earth it's free. But let's not question it.
It's easy to use, doesn't require a login and can do a lot of brilliant things for gifs like compressing them gradually to stay just under file size limits, resizing them, cutting out single frames or converting videos into gifs. Highly recommended!
ScreenToGif / Capture your screen and make gifs
The easiest way to capture a new gif for your game is ScreenToGif.
The free tool allows you to just have a window on your screen, record whatever is under it and turn it into a gif.
Giphy / Perfect if you want to make a quick gif from a YouTube video
If you've got a YouTube trailer of your game and just need super quick gif, giphy.com is your best bet.
You just copy a video link in (no sign up required) set a timestamp and boom you've got yourself a gif.
Derek-lieu.com / Video game trailer specifictaions
If you submit trailers to one of the big video game stores (Nintendo, Sony etc.) they usually have different specifications (sizes, logo pop-ups in the trailer opening etc.) which videos need to meet to be accepted on the store, or maybe get featured on the channel's social media etc. Those specifications can even be different per region.
Luckily trailer expert Derek Lieu put a guide with all the specifications on his website.
Mailtester / See if your mails will land in spam folders
Building and running good mailing lists is just making something of a comeback in indie games marketing. If you are looking into mailing your players regularly I can highly recommend using a service like Mailtester.
Once you've got your mail campaign set up you can send a test mail to the service and it will tell you how likely it is that your email will land in spam folders. Additionally, the site also shows you easy to understand steps on how to improve your email score.
Kicktraq & Biggercake / See extra Kickstarter data
If you are running a Kickstarter campaign I cannot recommend the free website and google chrome plugin Kicktraq enough. Also, biggercake.comoffers some really good additional crowdfunding data for every campaign.
With it you can not only see some extra data like the funding progress per day, but also see graphs that track your progress and try to predict how your campaign might end up doing at the current pace.
GDC vault / A million video game talks
The GDC Vault and Youtube channel are excellent resources to soak up years of marketing, PR and community management knowledge. While some videos are locked behind the paywall, many of them are free to watch.
Cooltext.com / Make a sick flame font
If you've been wondering about the beautiful flame font used in this blog post (of course you have), cooltext.com is your way to go.
We asked the team in the lab, and they confirmed that it's officially the best website on the internet.
If you've got any other useful tools or links please let me know on Twitter @olima and I will expand the list regularly