Aspyr Media isn't one of the first game studios that jumps to mind when you think about long-lasting video game companies. But 25 years later, it's not only still standing, but has evolved into a company that helps modernize classic games, and is now developing its first-ever original title--a ground-up remake of BioWare's Knights of the Old Republic.
But before it began remaking KOTOR, Aspyr was known for its above-and-beyond ports of classic games like--well--Knights of the Old Republic. It's helped companies like Gearbox port the Borderlands series to Macintosh computers, it's worked with modders to enable Knights of the Old Republic 2's cut content to be playable on Steam, and it's steadily ported classic Star Wars titles to iOS, PlayStation, and Nintendo Switch.
To mark the company's 25 anniversary, we had a quick chat with co-founder Ted Staloch and director of sales and business development Michael Blair to discuss the company's unconventional niche in the world of game development.

Game Developer: Looking back at Aspyr's founding, did you have any sense that the studio would wind up having such a dedicated focus on the porting process?
Staloch: Aspyr was founded with a specialization in adapting and modernizing great games for new platforms and audiences - so in some ways that's always been a focus for us. We've always tried to do right by consumers and give them experiences that otherwise weren't accessible to them.
I started my career in consumer-packaged goods and became fascinated with the overarching philosophy behind society (or masses) being attracted to mega brands. Working with Coca-Cola, Crest, Starbucks, etc. taught me so much about the power of quality, consistency, long-term engagement and trust.
Aspyr's success with triple-A conversions around megahits and franchises stems from these same principles. To be a small part of Call of Duty, The Sims, Star Wars, Civilization, and many other great franchises is mind blowing, humbling and a dream come true, though only a part of what our initial business plan proposed.
On the bizdev side, what does the team look for in project partners? If a studio that owned a beloved older game approached the company, what would you be looking for in establishing that relationship?
Blair: First and foremost, we look for shared values between our two companies in order to build a long term relationship. "Longevity" and "relationships" are two core values at Aspyr. Shared values tend to lead to shared visions, which is best for the partnership, but more importantly best for the gamer. Secondly, we MUST be aligned on the consumer promise and consumer expectations of the work we might do together.

Without those two critical alignments, it's almost impossible to move forward with the relationship.
I first knew Aspyr as the one company making it possible for me to play games on my Macbook Pro in college. What was it like working in the Macintosh ecosystem in an era where some Mac users clearly wanted games developed for Windows, but there wasn't enough demand for companies to do it themselves?
Staloch: Aspyr created this amazing business by going left when everyone went right. We just had to swim up-stream towards the Mac fan base. We learn so much from our customers today, but back then our customers simply told us that a great game being played on Windows would be a great game they would buy on MacOS.
For a couple decades Aspyr sold more games in Apple Stores and to Mac players and fans than any other company in the world. We built efficiencies, tool, libraries to create the highest quality Mac game in record time. We curated communities around Mac gaming, Mac franchises, Mac genres and still today we are experts at developing and publishing on Mac, while extending our expertise to 9 other platform targets and counting!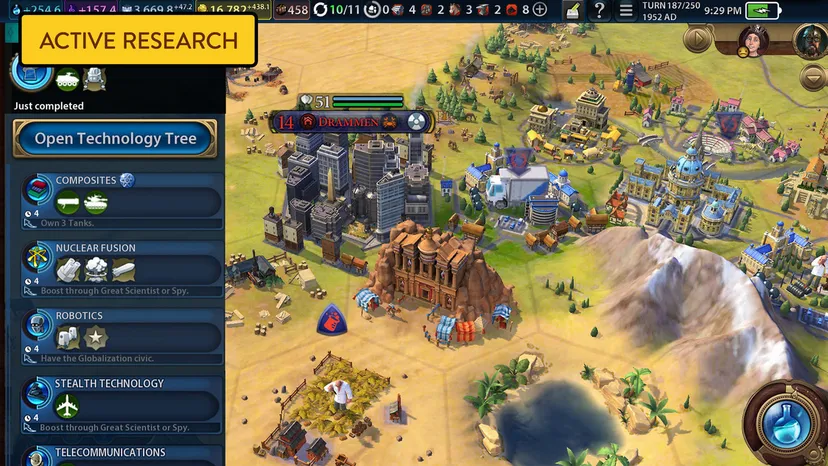 What was it like for the company during the dawn of the smartphone era, and it became clear that Apple's focus was shifting from computers to smartphones, especially for video games?
Staloch: The only certainty in our game industry is the uncertainty of new platforms, disruptions and investments from tech leaders. Apple is a great technology leader, by solving problems we didn't know existed and then tweaking products around the flow of user and customers. Their focus on the iPhone is out of necessity - investing in the billion iPhone install base versus 80 million computer base.
Aspyr has always enjoyed blue and red oceans, and for us it was natural to embrace the explosion of mobile gaming. It's a great way to serve a mass market and delivering quality titles to mobile gamers lets us service both new players and existing fans who want to take their favorite games on the go.

Aspyr's now known for some incredible ports of games like Knights of the Old Republic and Civilization VI, making PC-first games work on mobile. Adapting PC-first interfaces for any other platform is already a huge challenge, what do you think the team has gotten right about bringing these projects to iOS?
Blair: It's an incredible challenge for sure. When we started KOTOR, there were many stakeholders that thought it was simply too big of an experience for a mobile device. When we started Civilization VI, it was unfathomable to me how we were going to fit the biggest strategy game in history on a 5-inch screen.
There is a TON of technical optimization that must happen for both to be true, but what the incredibly talented teams at Aspyr got most right was understanding completely how the mobile ecosystem is interacted with, which resulted in a true native experience. I can't tell you how many fans have said to me that KOTOR on an iPad is their favorite way to play a giant RPG. One comment that stood out to me was, "It just feels like curling up with a good book."
Some of Aspyr's recent output has almost put it in a kind of archiving business—especially for Star Wars games. (Full disclosure: these have been my favorites.) What's it been like to help new audiences connect with certain beloved older titles? What kinds of challenges does the team face when working with games developed so long ago?
Staloch: Aspyr has always been focused on bringing beloved games to new audiences, and it's special to see fans connect with titles that they've never been able to play before. There are always challenges adapting older games for modern hardware, and developing on mobile versus console, Linux, or Mac are all very different. We're fortunate to have a team that's developed games for nearly every system over the past 25 years and have proprietary technology that streamlines the process for us.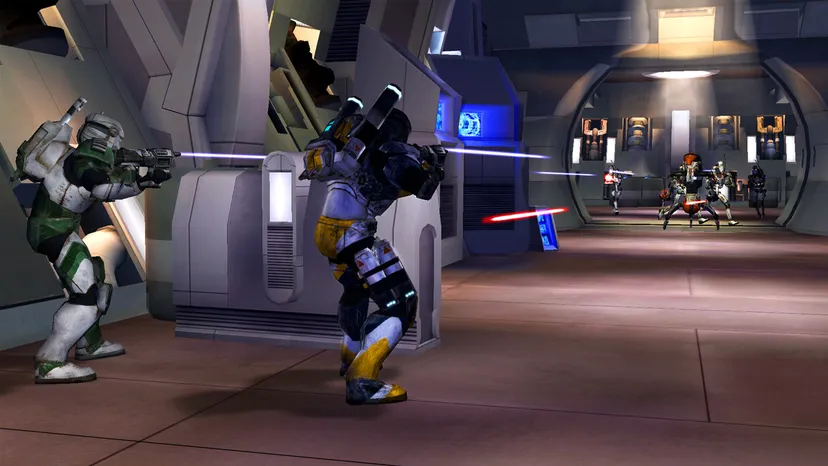 In porting older titles to the Switch and PS4, is there anything you've learned about player interest and demand for these games? Do you have any sense of which players are returning fans, and which ones are new ones who just want to try new kinds of games?
Blair: One thing we've learned is that fans love to experience their games in different ways. Playing on Switch versus PC are two very different experiences, and we've found that many existing fans appreciate being able to play their favorite games in new ways. We've always tried to cater towards both new and existing fans, and in our porting experience the player base has a good balance between the two communities.