It's been almost three years since Sony launched PlayStation Plus, a paid subscription program that will probably be looked back upon as the most transformative evolution in console business models this generation.
For $50 annually, members get perks such as cloud saves and automatic, scheduled system updates, plus deeper discounts on games. But the biggest draw is the "Instant Game Collection," launched about a year ago, which is a regularly-refreshed rotation of "free" games. The catch is if you want to keep the free games, you need to re-up your subscription annually.
A Reddit user recently posted what a full year of PlayStation Plus' Instant Game Collection looks like. It's a list that includes dozens of titles, big and small, like Borderlands, Infamous 2, Pac-Man CE DX, Uncharted: Golden Abyss, Closure, The Cave and so on.
PS Plus seems good for the players, and good for Sony, which wants to grow its higher-margin digital business. But with what seems like a lopsided value proposition, we had to wonder: Is this good for developers?
"A loyal customer base is a must for the survival of the consoles"
Take Christofer Sundberg, founder and chief creative officer at Avalanche Studios, the independent company behind the sprawling open-world series Just Cause. The Square Enix-published Just Cause 2 was free for PS Plus subscribers last year.
Sundberg said Avalanche "hasn't seen a dime" directly from the promotion from Sony (Square Enix would've been the one to strike the terms of that deal). But he's perfectly okay with that, as that wasn't the expectation when striking the deal. For Avalanche, free promotions like PS Plus or free betas are an essential part of building a fan base. "From a PR and goodwill standpoint, [it's] most definitively worthwhile," he said.
"I don't know how much, if any, Square Enix has made from the game [on PS Plus], but we have only received a lot of great PR and gamer feedback," he said. "That's worth more than a few dollars in royalty to us at this point."
Sundberg said he personally subscribes to PS Plus. "With free giveaways, early releases, special demos and so forth Sony builds loyalty from their players. That is exactly what they should focus on. Most players won't have the money to buy both a PS4 and the next Xbox, and a PC, so a loyal customer base is a must for the survival of the consoles."
"For us, yeah, the revenue was worthwhile"
Developers negotiate PS Plus contracts with Sony on a case-by-case basis. Whereas Avalanche received the goodwill and positive public relations from a free PS Plus game (Square Enix, the publisher, presumably would've gotten compensation from that specific deal), some smaller developers we talked to did receive money directly from Sony when they made their games free.
Due to non-disclosure agreements, developers are tight-lipped about exactly how much, and how, Sony pays out. But we can at least get an idea of the effectiveness of a PS Plus free promotion.
In February, independent developer and Closure creator Tyler Glaiel put his game in the Instant Game Collection rotation.
"For us, yeah, the revenue was worthwhile," said Glaiel. "[Subscription models] are not a replacement for selling games traditionally -- Humble Bundle isn't either -- but it's super awesome Sony is doing this, because it absolutely helps in the end," he said.
As for the amount of revenue he got from the promotion, he was coy, saying, "I'd categorize it as a 'nice boost.'"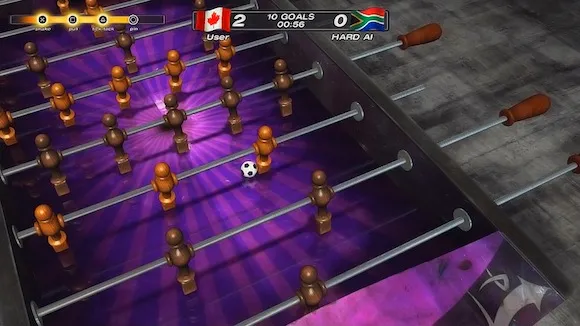 Jakub Mikyska is CEO of Grip-Games, developers of Foosball 2012, which was free in January this year. "The impact [of making the game free] was definitely worthwhile. Not huge, but worthwhile," he said. "I will also point out that putting our content on sale in PS Plus is important. Perhaps even more than going free.
"For the two games we had for free on PS Plus, the revenue from the free offering was between 10-15 percent of the overall revenue we made from each game," said Mikyska, who added that he would put his games up for free again if he had the opportunity.
"It is a great way to promote your game to the part of the PSN crowd that is most likely going to spend money and it is also a great way to give your game long tail sales," he said.
Mikyska noted that going with a free promotion isn't for everyone -- of course, if you have a hot game that everyone wants to pay you upfront for, then no, don't give it away for free on PS Plus. But, he said, "going free in the later parts of the game's life cycle can give you some nice revenue boost."
---
"The word of a friend always holds more weight than that of a critic."
Brian Provinciano's Retro City Rampage dropped into the rotation in late December. He said publishers and developers are the ones who choose whether or not to put their game on PS Plus. "It's totally up to us. If a game's on there, it's safe to assume that the publisher or developer was satisfied with the agreement," explained Provinciano.
He said he doesn't have a method of measuring exactly the impact the promotion had, but he knows it had a positive effect, as it got the word out about a new intellectual property that most players had never heard of.
"It has surely helped build the brand," Provinciano said. "Looking at two data points, the number of players and how much they played shows that it's grown the user base and created fans. Over 125,000 additional players gave it a try and despite getting it for free, around 85 percent of them enjoyed it enough to play through most of the game."
That data provided some validation for Provinciano; it showed that people who tried the game actually enjoyed it enough to play it a lot.
What that equates to is "more potential customers with their eyes on what I release next," he said. "Gaining 100,000 additional fans to spread the word is huge, especially in combating some mixed reviews from critics at launch.
"One notable reviewer claimed that the game was too difficult and stopped playing halfway through, scoring it low. However, PS Plus cultivated another 100,000 people who can tell their friends otherwise. The word of a friend always holds more weight than that of a critic."
Provinciano said PS Plus has given him and other developers another way to "keep the tail alive," extending sales. "I admittedly put Retro City Rampage in PS Plus too soon, but there were other factors involved. One being that the XBLA release at the time was uncertain, so I need to make the most of which platforms were. Secondly, I was excited for it to be part of the launch of PS Plus on PS Vita."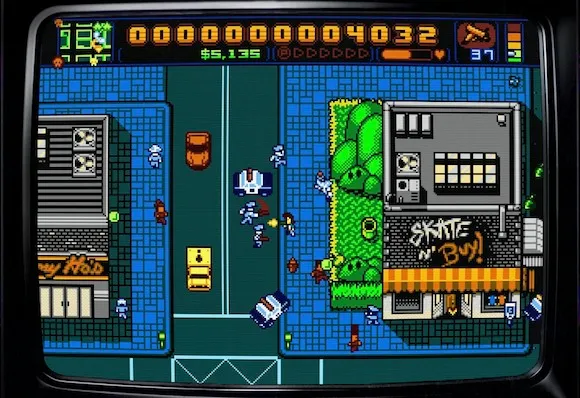 So, for the studios who got back with us, it does sound as though "free" does pay off for developers, when it comes to PS Plus. But long-term, there could be a potential, major drawback -- the "I'll get it when it's free" syndrome.
"I won't make every game available for free on PS Plus," Provinciano said. "If players come to expect that every game from a developer will be eventually made available for free, it will eat into day one purchases. I'd determine it on a case-by-case basis."
Foosball 2012's Mikyska added that such promotions could have a market-wide impact on players' pricing expectations. "I think that [PS Plus] has its major advantages, but also some pitfalls that must be avoided. Most importantly -- we mustn't educate our customers that games are for free, like the developers of mobile games did, or we have a problem. But, so far, PS Plus seems to be working well."