Memo to book publishers: if you're going to produce a photobook using images from Nintendo games, it may be best to secure permission from Nintendo first.
Nintendo has filed a Digital Millenium Copyright Act complaint with Kickstarter, requesting the takedown of a Kickstarter campaign from publisher Bitmap Books. 

Bitmap Books, founded by UK graphic designer Sam Dyer, has published multiple photobooks showcasing the graphics of older game consoles, but seems to have hit a wall for producing one based on the art of the NES and the Famicom. 

Bitmap books had raised $100,007 dollars for the photobook, far surprassing their $36,733 goal.
Nintendo's complaint includes a long list of art and characters from games ranging from Super Mario Bros. to Donkey Kong, and states the publication of the images shown in the Kickstarter would infringe on Nintendo's copyright.
The Bitmap Books campaign is currently unavailable on Kickstarter, but checking the Internet Archive, it's possible to view several sample pages the company planned to include in the book. Many of them are large-scale reproductions of screenshots from notable NES titles.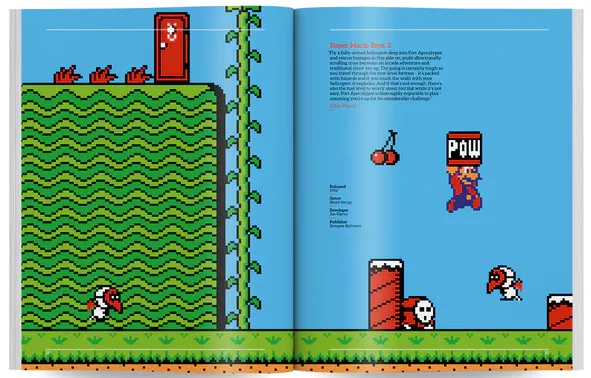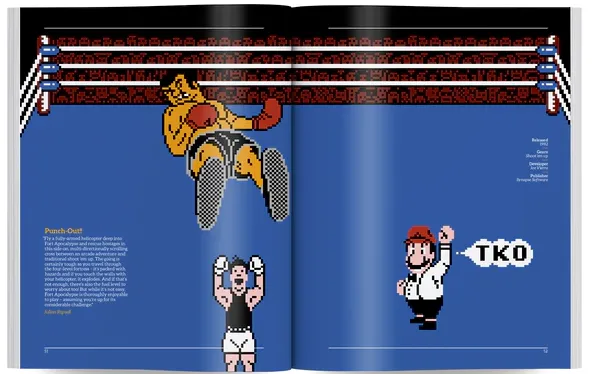 (Above: Two pages from the deleted Kickstarter campaign.)
While there is room within copyright law for remixed or satirical versions of original material, these photos probably don't meet that mark. And since the Kickstarter campaign itself utilized other Nintendo imagery to sell itself to backers, (including a faux-Nintendo seal of quality), it's understandable why Nintendo moved to have the campaign taken down.
We've reached out to Bitmap Books for comment on this story, and will update if they provide any more details.