The concept of the paid-alpha build for video games has certainly evolved heavily since the days of
Minecraft
. Now some studios have begun to strip this concept down even closer to its bones. Some call it the "pre-alpha," but
Dungeons of Dredmor
studio Gaslamp Games has its own name for the concept: "Earliest Access." Indeed, the company's next big title
Clockwork Empires
, releasing on Steam Early Access today, has been available to players for a few weeks now under the "Earliest Access" label, from the studio's website. "It's about expectations," Gaslamp's Daniel Jacobsen says of the move. "We felt that the Steam Early Access crowd would expect a level of stability and usability that we felt we were close to, but that we hadn't quite reached. At the same time, we had a bunch of people that really seemed to want to buy the game to play it in whatever state it was in, much in the same way that I would assume Early Access itself began." "We chose to call it 'Earliest Access' as a way to signal to people exactly what we were doing," he adds. "The people who were uninterested in Early Access would stay away, and those who were really interested in being a part of it knew what they were getting into."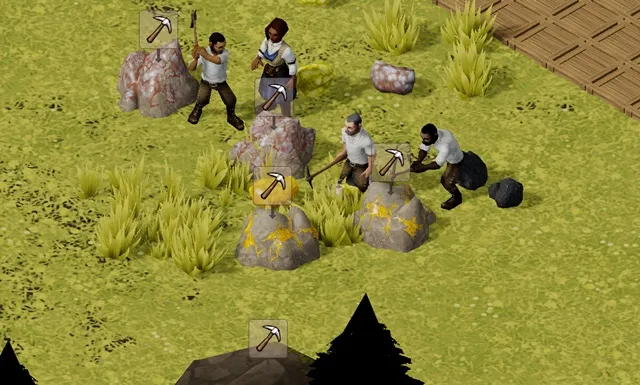 But there was also a second motivation for going earlier than Early Access -- with
Clockwork Empires
the Gaslamp team is covering a lot of ground that they're not yet fully experienced in. By allowing some players in super early, this allowed them to check that everything works as intended, before opening the floodgates properly. "Gaslamp has, at present, seven employees and eight contractors contributing to the project," says Jacobsen, "which is something like a quarter of the size other game companies who typically make similar titles. Not only that, but this is the first 3D game we've ever produced, on entirely in-house code, in a genre that we've never worked in." "We learned a lot of lessons from developing, releasing, and supporting
Dungeons of Dredmor
, and we've been applying all of the wisdom that we possibly can to this project. But even so, there was is so much new ground here for us that having a period to vet not only our game but also the process of supporting it is extremely valuable."
"'What is the expectation of the average user in receiving an unfinished game in this market, assuming they may not read every wall of text we write?' is a question that we need to ask, because a lot of people won't."
I ask Jacobsen whether he believes that developers utilizing Early Access should be providing at least a reasonable amount of content before launching on the platform, as many recent Early Access games have been criticized for being basic prototypes and very light on content. "Having games that are deceptive about what they're providing is bad for everyone," hey says. "It's bad for Steam, it's bad for that developer (who may not realize they're doing it), and it's bad for everyone else on that platform, because confidence in the entire market is lost." "But that's about knowingly or unknowingly deceiving players about what you have. If you are clear about what you're providing, a really early version of a game could be great for some people! The truth is that we don't know what people will want and what they won't in Early Access, and Valve is probably more than happy having us explore that question." That being said, the Gaslamp designer is still very much aware that a lot of the unrest surrounding Early Access is down to expectations. "Every market is going to carry expectations with every label we can give a game, and Early Access is no exception," he adds. "We have to put ourselves in the potential players' shoes. 'What is the expectation of the average user in receiving an unfinished game in this market, assuming they may not read every wall of text we write?' is a question that we need to ask, because a lot of people won't."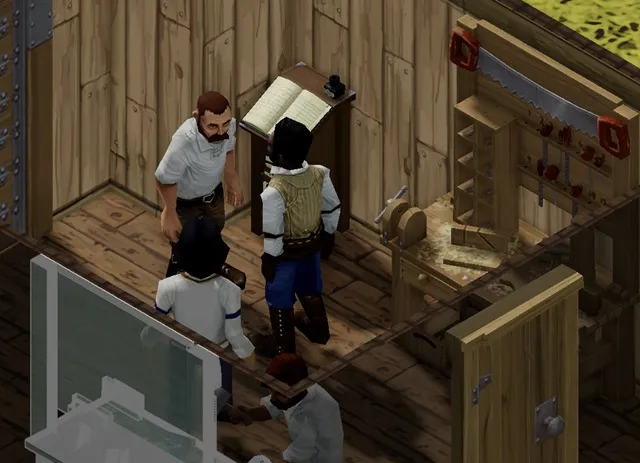 The Gaslamp team used themselves as Early Access barometers when it came down to deciding when
Clockwork Empires
was ready for the paid-alpha stage: They expected a game they could play for a short while, they expected to understand what to do in the game, and they wouldn't be happy unless it was a stable build. This was what the team aimed for with today's release. "Later on, when we realized there were some people that would really want to participate even earlier and who could help us out a lot in doing so, we tried to come up with a way to skew the audience specifically to people that would expect what we could provide," Jacobsen says. "Hence 'Earliest Access,' available only directly though our website." "Steam is a very, very different place now than it was three years ago," he adds. "If Steam Early Access was around for
Dungeons of Dredmor
, we may have used it.
Dredmor
ticks a lot of the boxes that
Clockwork Empires
does in terms of replayability and the benefits of balance. If Early Access had just come out, we would have waited as it was a rough process at first. But if Early Access was at its current state? It would likely have been beneficial."