While Windows 8 and Windows Phone are gaining traction, developers still hesitate to bring their apps onto these platforms – mainly because revenue opportunities have not yet been proven. To put things into perspective, it's hard to argue against Google Play today, but 2.5 years ago the story was quite similar. However, Microsoft has four important factors playing to their advantage in the long term – global reach, user acquisition, monetization opportunities and room for growth.

By global reach I mean the capability of the company to penetrate the market. In the mature economies the cost of devices is not a big issue and here Apple and Google will probably dominate as long as they have a superior app ecosystem. For the billions of people in emerging markets however, Apple will be out of question for most people simply because of high pricing. Here Microsoft is a considerable competitor with smartphones such as Lumia 520 being launched at prices below 200 USD and OEM partners providing competition for Android tablets on the lower end market as well.

It's no secret that when an ecosystem matures the user acquisition becomes more expensive and difficult. It happened to Facebook, Apple and the very same thing is clearly happening on Google Play. Ironically the user acquisition cost was the main argument that made developers move from iOS to Android, today we can say the two platforms are getting to the same level. While it's still cheaper to acquire users on Android, the gap is closing. Unfortunately It is not easy for an indie developer to get into spotlight today and that is why Google has even themselves removed a number of apps to combat this problem.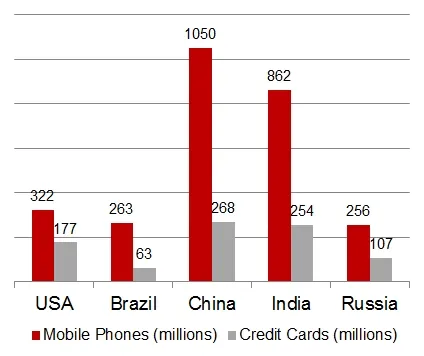 Another issue the current leading platforms have is the lack of alternative payment options. Apple App Store has outright banned any payment options other than credit cards and Google Play supports mobile payments in only 10 countries. A recent study by Flexion shows that credit cards kill conversion in Google Play. It's no wonder as globally very few people have access to credit cards.

Microsoft has taken a different approach and opened its platform up to external payment providers. As mentioned earlier, Microsoft has a better chance of penetrating emerging markets than Apple. With support for mobile payments added in, developers will potentially have access to a much larger, paying user base. The previous factors give a good basis for saying that Microsoft's app ecosystem has strong growth potential in the upcoming years.