This is the story of how we made an impulse decision to travel to Gamescom 2018 with the intention of finding a publisher for our game. It's about utilizing your network, having a clear pitch and nice trailer ... and being bold and taking risks!
Tunnel Vision Games is a small indie game company from Denmark. We just announced our game Lightmatter - an atmospheric first-person puzzle game where shadows kill you. Taking inspiration from titles such as The Talos Principle, Portal and Antichamber, our game is a bit like "the floor is lava" but with shadows instead of lava. We are currently aiming towards a Q1 2019 release, so now is the time to create attention around the game.
Until a few weeks ago, we were in negotiations with a publisher who looked really promising. Unfortunately, things didn't turn out as we wanted, so this means we are now on the lookout for a publisher once again. There are many discussions about whether indies actually need publishers (including blogs here on Gamasutra: Publishers for indies - are they useful anymore? and Devs don't need a [email protected]#$ing publisher), but we've come to the conclusion that we need a strong partner to help building awareness and community around our game. We have contacted many publishers throughout the last year by cold-emailing all of the big and small guys. Some showed interest, but not enough to actually make any deals.
So ... we decided on a whim that we'd travel to Gamescom by car and show Lightmatter to as many publishers as we could. We knew that meeting publishers in-person is super important, so going to conferences is a must. There was just one problem: Gamescom had already started - and we had booked neither meetings, booth tickets, travel tickets or hotel. Nada. But the drive from Aalborg (Denmark) to Cologne (Germany) is only about 10 hours, so why not just drop by and see if we could find any publishers DIY-style? What could possibly go wrong?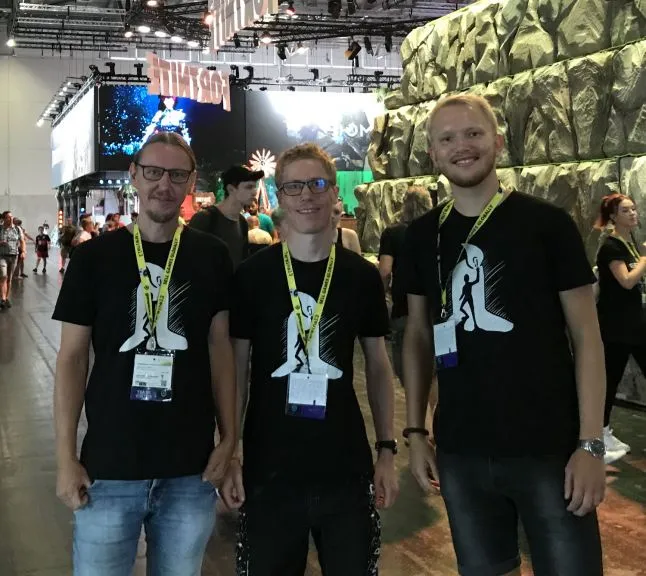 Before we made the decision to go, we asked industry friends in our network whether this was a totally bonkers idea. Many said that you need to prepare meetings beforehand via the MeetToMatch system and that going there without any was a big gamble. As one person wrote on Reddit: "If you haven't pre prepared meetings or got your game on display you are unlikely to have much success." Hmmm ...
Oh well.
While we were discussing if we should go or not, an industry friend told us that he would be able to secure a few meetings with some publishers, including Team 17. This was the kicker: now we had at least one meeting ... and maybe more if we were lucky!
Henshin-a-Go-Go, Baby!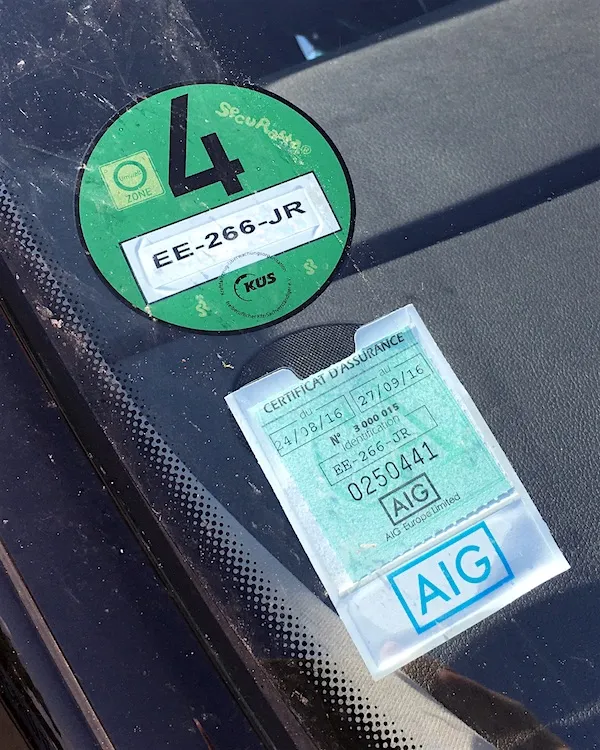 We printed out a few business cards, packed an iPad and a laptop, and then drove towards Gamescom as fast as we could. Halfway there we realized that we had forgotten about Germany's anti-air-pollution law where you are required to have a special green sticker on your car when driving in certain cities (including Cologne). If you don't, you risk getting a big fine! Since we were going to reach the German borders around midnight, we knew it would be impossible to buy a sticker there, so we had to find a motor mechanic in Denmark beforehand. The only problem was that all had just closed around 18:00. We frantically started googling for mechanics nearby. I found one that didn't have any opening/closing hours listed, so we called them to hear if they could help us. A man told us: "Yeahh, right, I can help you. But ONLY if you can cross this bridge within 20 minutes. Can you do that?" Our answer was "Yes, sir, of course!" Needless to say, we drove as fast as we possibly could and reached the mechanic just in time to buy the sticker. Now we could finally go to Germany. Yay!
Btw, we still didn't know where we were going to sleep, so we opened the Airbnb app and searched for rooms close to Koelnmesse. In the top of the app I was greeted with a text warning that said only a few of the following rooms might still be available. Nervously, I scrolled through the rooms until I found a cheap one that looked promising. I hit the "Reserve" button and crossed my fingers. Luckily, only a few minutes later we received a confirmation from a nice German woman. I described our situation and told her that we were going to arrive quite late in the middle of the night and asked if that was OK with her. Fortunately, it wasn't a problem. Actually, she already had a few other guests who were also going to Gamescom.
Long story short: we arrived at Cologne, found our place to sleep, and then the next day we went into Gamescom. We were then greeted with this sight: Gamescom is HUGE! Having never been to such a big expo before, we felt a bit nervous. Was this the right place for our little indie game?
After walking around for a bit and looking at all the big triple-A titles, we managed to find the business area, which was much quieter. Now it was pitching time - let's find any publisher who would listen to us! Fortunately, it didn't take long for us to locate some friends from Ghost Ship Games, who's doing an awesome co-op shooter called Deep Rock Galactic (currently in Steam Early Access). They introduced us to Coffe Stain Publishing - and within a few minutes we were pitching our game. We had a great conversation and left the meeting feeling relieved. We just had our first publisher meeting and it went really well!
Only a few minutes later, we met some other Danish friends. This time it was Søren Lass and Jesper Krogh Kristiansen from Interactive Denmark. Søren had already helped us organizing a few meetings before we arrived, and now we were introduced to yet another publisher: Merge Games. We did our pitch and chatted for a bit. Again, they seemed quite interested and wanted us to send a demo build when we got home.
This pattern would repeat throughout the next two days. Even though we didn't have any official meetings, we kept bumping into friends who happily introduced us to interesting partners. A special mention goes to David Mariner from Karmafy, who not only introduced us to a publisher but also provided valuable feedback on our elevator pitch. Small things like mentioning the bullet-point stuff as early as possible (format, genre, game length, price, etc.) and not being afraid of mentioning that fact that our game has won a couple of awards in the past. We felt that our pitch got much stronger after David's feedback!
In summary, we had many great meetings with a good amount of publishers. Among others, we got to pitch our game to Green Man Gaming, Artifex Mundi, EuroVideo Medien, Team 17, Playdius and Raw Fury (thank you, Mikkel Weider). And remember - just a few days ago we didn't even know that we were going to Gamescom.
Suffice to say, it was great for us to be down there and showing the game to potential partners. Most of them displayed genuine interest, so that's super cool. Next step is to e-mail them our demo build and talk about the finer details. Fingers crossed!
Even though there were many roadblocks on our way to Gamescom, it has definitely been worth it for us. We kept getting surprised about how friendly and helpful people can be. We are super grateful for all the friends in our network who wanted to introduce us. Having a good trailer definitely helped, but knowing the right people is just as essential. Especially when making an impromptu trip like ours ;)