Introduction
Anyone associated with online games and MMOs in particular will likely know of dominant in-game item trading firm IGE, which was founded in 2001 by Brock Pierce and Alan Debonneville. The two principals were, according to the company, "keen to identify the need for a safe, reliable trading platform to support the then 'gray market' RMT of virtual items between MMO game players."
But, of course, the concept of trading virtual items and currency has also been a controversial one at times, with the item trading and 'gold farming' phenomenon much remarked upon in the media and gaming world. The situation was brought to a head earlier this year, when U.S. magazine PC Gamer announced that it would no longer carry print ads from MMO item-selling companies.
At the time, PC Gamer EIC Greg Vederman commented: "Lately, 'gold farming' companies such as IGE and Power Leveling — companies whose business is the accumulation and (potentially illicit) real-world sale of virtual MMO property, including gold, in-game items, and characters — have begun running ads in magazines like ours. For the record, PC Gamer's official stance on these types of companies is that they are despicable: not only do they brazenly break many MMOs' End-User License Agreements, but they all-too-often ruin legitimate players' fun."
In addition, a number of those in the MMO community have been concerned with the way that IGE has been serially acquiring major MMO content websites in a low-profile fashion, including major item listing sites Allakhazam and Thottbot and major MMO portal OGaming - none of which explicitly list IGE or its parent company as the owner on their 'About' pages. This has led to speculation regarding further item-selling and website integration in the future.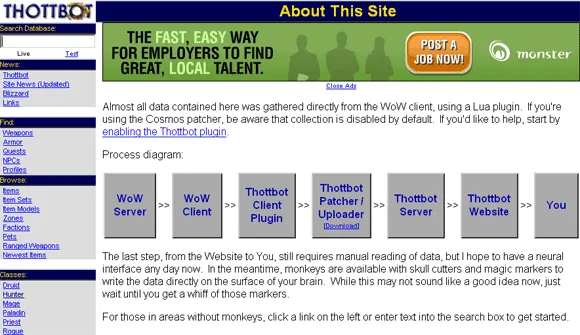 The IGE-owned Thottbot
In fact, IGE has been relatively low-profile in terms of press coverage throughout its time rising to the top of the MMO item trading industry. One of its few recent public announcements has been a partnership with Chinese auction website Alibaba announced earlier this year to offer items on Alibaba's Taobao online trading platform, important because major competitor Ebay has been restricting auctions posted on its commercial service, citing EULA issues.
However, Gamasutra managed to gain the opportunity to sit down and speak with James Clarke, IGE's chief operating officer in Asia, during our time in Shanghai (where Clarke is largely based) last month. We had a chance to find out more about not only his role at the company, but also IGE's plans itself, giving a rare insight behind the curtain into the workings of the MMO trading titan.
---
Background
Firstly, a little background from an IGE spokesperson revealed the size of the company, something not previously clear in many public statements. IGE employs a total of approximately 420 employees in Los Angeles, Hong Kong and Shanghai, with a few more individuals scattered across North America and Europe. This figure is roughly evenly divided between those who work on the real money transaction (RMT) side of the business (though it's important to note that no gold or item collectors work directly for IGE), and employees who are part of the company's "growing content and community development division."
Indeed, IGE's primary RMT operations are comprised of employees that handle "delivery, supply, and sourcing" of the virtual items. While the company maintains operations worldwide, Clarke, a career COO who previously gained some video game-related experience as COO and CFO of Michael Milken-backed advergaming company YaYa Media, commented of IGE that "our primary employee base is in Asia."
So, basically, this is how IGE's business works - the company deals with external suppliers, who provide them specific in-game gold or items for a massive variety of games, from World Of Warcraft through Final Fantasy XI, EverQuest 1 and 2, and even Lineage II. Once they have procured the supply by paying the supplier, IGE will sell the item/gold to a user, and employ people to log on into the game/server in question and deliver the goods, after they are paid for by credit card on IGE's website. Interestingly, Clarke noted that the Hong Kong base for IGE's customer support actually deals in English and multiple other languages, including Asian and regional European ones, ending up with "a pretty cosmopolitan feel" for its Asian center of operations.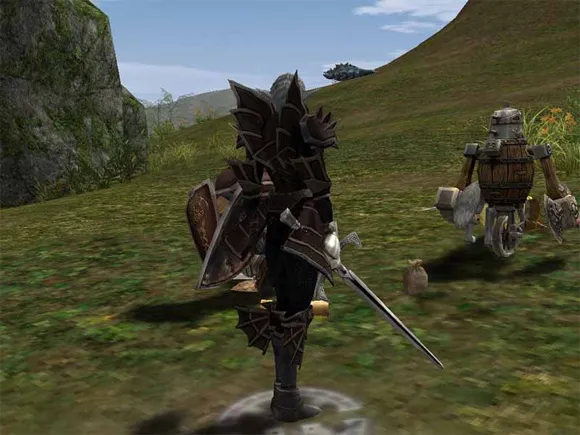 Lineage II
IGE's Core RMT Businesses?
As for what IGE buys and sells, Clarke commented of IGE's business that: "Currency is the easiest thing to deal with - it's the reason we have currency in the first place". The company also deals in particularly popular in-game items, but is also moving into the 'power leveling' market, which allows players to hand their characters over to third parties in order to have their in-game stats and level rankings rapidly increased.
He indicated that IGE "will act as the distributor" on this business, for which the largest opportunity (though not specifically stated as such by Clarke) is likely to be in Blizzard's torrentially popular World Of Warcraft - the company will contract with third parties who will take care of the leveling for the player. Clarke also noted that, in pure economic terms, paying people to level your character is "a market which tends toward commoditization." Of course, those handing over their character have "a high degree of sensitivity" to what's happening to their virtual avatar - the COO quipped: "It's almost like day care... you'd be amazed how much they check in."
Looking to the company's long-term goals, Clarke noted that IGE planned to "extend our market footprint" through further expansion, particular with regard to developing a more "scientifically managed" organization. Market fluctuations with regard to theoretical currency values are great, even between individual World Of Warcraft servers, so this is obviously something that IGE employees are paid to analyze and capitalize on, though Clarke was understandably reluctant to go into further details on the matter.
---
Rights For Item Selling?
Of course, all of the above will be anathema to the publishers of the games in question, including Blizzard (World Of Warcraft) and Sony Online Entertainment (EverQuest), who clearly believe that their End-User License Agreements dictate that you are not permitted to sell in-game items. Blizzard has stated its position very clearly on its official messageboards: "The World of Warcraft Terms of Use clearly states that all of the content in World of Warcraft is the property of Blizzard, and Blizzard does not allow "in game" items to be sold for real money. Accordingly, Blizzard Entertainment will take any and all actions necessary to stop this behavior. Not only do we believe that it is illegal, but it also has the potential to damage the game economy and overall experience for the many thousands of others who play World of Warcraft for fun."
However, it's obvious that IGE does not share that belief, with COO Clarke commenting pointedly: "We very much stand behind the concept of in-game property being owned by the players", and expressing "exceptionally high confidence" that this belief is true. Of course, U.S. and international courts have not ruled absolutely definitively on the matter, and indeed, Clarke claims that no companies have ever tried to challenge IGE legally over their behavior. But it's clear that IGE continues to find enough suppliers to allow its business to grow, despite multiple MMOs banning users for 'gold farming'.
Clarke also noted that his company intended to open strategic dialogues with a wide
variety of publishers to handle currency and item selling for them, and that some had even approached IGE themselves regarding that concept. No official partnerships with MMO game creators have yet been announced, however.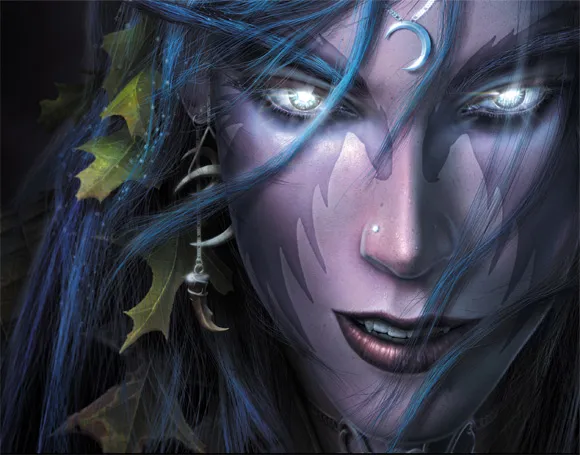 Blizzard claims that item selling is not permitted in World of Warcraft
Farmers, Farmers, Farmers
The issue of 'gold farmers' - those who are making a living from supplying gold and items, and therefore are extraordinarily motivated to hang out around enemy spawn points, and so on, has definitely polarized the game community. Sony Online Entertainment's John Smedley commented on the issue earlier this year in an official SOE weblog: "Let's face it…farming does happen. People do get cheated. I'm not going to suggest that IGE or any of these companies cheat people, because I don't believe that. What they are doing however is saying, "It's ok to break the rules, as well as the EULAs," which I think is just plain wrong. It's like being a fence for stolen merchandise."
The topic has not slipped under IGE's radar, either. Clarke commented definitively of the item/gold farming problem: "When we have knowledge of gamers that are cheating, we sever relationships with them", also noting that the company is "very sensitive" to those who may be "disruptive professional gamers". However, it's clear that this is a very fine line, and some players can 'gold farm' efficiently without explicitly cheating (depending on the definition of 'cheating', of course), so it's in this area of interpretation that a lot of the controversy around gold farmers seems to arise.
Whether all, some, or indeed any of those suppliers selling their items and gold to IGE can be explicitly identified by fellow players, it's clear that IGE sees supplying virtual items as a great business opportunity for the suppliers. Clarke notes that in China alone (where a significant amount of IGE's items are sourced) there are "tens of thousands" of suppliers, and they "can range from an individual in a cybercafe to much larger organizations."
In fact, he suggests that the Chinese MMO items suppliers, sometimes tarred with the term 'sweatshop', can be a genuine business opportunity for those who set them up, commenting: "The start-up costs are very low... you can basically start your own business solo with some very modest tools. In many places, that's looked upon as a great opportunity."
---
Economics, Media, Growth
In addition, when asked about his views on the design of economies in MMOs, the IGE executive commented that hs believes "the concept of designing an economic system is a little contrary," and added, in a comment that obviously explains the direction that IGE would like to see the MMO world go in: "Economies flow their natural course. Economies that try to restrict import/export are not usually as vibrant as those as facilitate it."
Finishing up, the topic changed to exactly how IGE's 'content and community division', which owns websites including Allakhazam, Thottbot, and OGaming in the West, and also runs physical gaming competitions, websites, and even a burgeoning Chinese cable TV gaming channel partnership in Asia, interacts with the RMT side of the business.
Since IGE has been relatively low-profile about even admitting that it owns these businesses (though the Allakhazam owners have been talking on the record about this recently), there has been community concern over whether IGE's policies would find their way into community sites, where the owners often have strong anti-item trading stances. Clarke simply remarked of this: "There is not a lot of day to day connection" between the RMT trading and media ends of the business, and that IGE "doesn't have any intention of connecting them further."
One of the more interesting questions about IGE is how it has funded its recent expansion - its acquisition of its media arm has only come relatively recently in the company's history. We asked IGE's spokeperson for information about how IGE was funded, he provided the following: "Brock Pierce, a well-known former child film actor, and also a founding executive at a high- profile Internet media start-up with substantial backing from NBC and Microsoft, provided the initial funding for IGE. Since that time, Brock has continued to provide financing while bringing important members to the advisory board and executive team who have also contributed significant capital. Some institutional investors have been a part of the mix, while private funding represents the clear majority of the funds IGE has received through the years; moreover, this group of private stakeholders has remained a relatively small group." (Pierce's child-actor past and business dealings at the 'media start-up' in question, Digital Entertainment Network, have been well-documented in the past)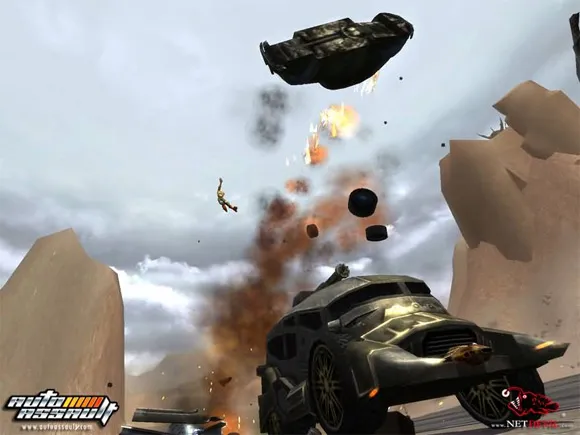 IGE also services Auto Assault players.
Conclusion
Going forward, IGE notes that in the short term, the number of people it employs is likely to grow again by half as many again. By the end of this year, it feels that it's reasonable to assume that it will employ more than 600 employees across 3 continents, as it aims for strong growth in the face of increased online game activity worldwide. But there's an open question - how constructive or obstructive will MMO companies and the public be regarding IGE's services, going forward?
The ability to buy and sell in-game assets is one that is obviously appreciated and used by a large amount of MMO players, otherwise it would be impossible for IGE to keep operating. But with backlash from many MMO users who feel 'muscled out' of the game by professional players, in-game bans for gold farming continuing, and an significant number of MMOs in Asia changing to a publisher regulated free-to-pay, pay for items model, it's going to be interesting to see how IGE's business evolves. Thus far, the RMT titan that is IGE has always found a way, and it seems likely that this will continue for as long as it is permitted to do so.