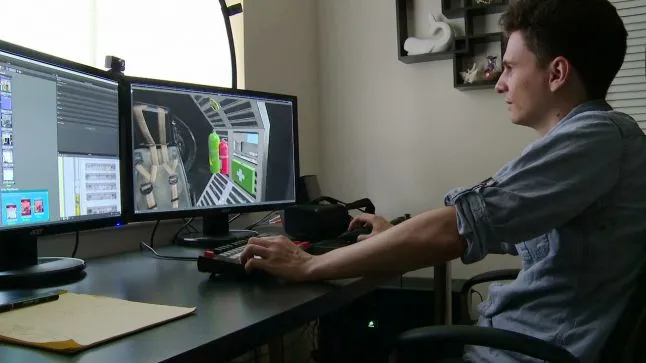 Most gamers dream of being able to work with games all day long. While being a game tester might be a bridge too far for most, you can still come up with ideas and develop new titles as a game developer. This is a key position within the industry, and you could be lucky enough to work on some big titles.
With my experience in the industry, I've gained some valuable insights that will help you become a game developer which I've outlined below.
Get Qualified
The first thing you will need is a good set of qualifications. A bachelor's degree is the minimum training you will normally need, in either computer science or computer engineering. This will be enough to get you started as a programmer, though experience is crucial as well. You may also be able to find a bachelor's degree program in video game programming or design. These will teach you key skills, such as C++, game algorithms, and the use of graphics. You will also learn about the fundamentals of gaming servers and networks, for online-based gaming.
Build a Portfolio
It's important that you have a portfolio of work when applying for jobs in the gaming industry. You can do this quite simply by designing your own games, or working for others on small-level projects. You should build up some examples during the course of your degree and may be able to secure work experience or an internship for more. Your gaming portfolio should include links to software downloads so that all the games are playable, as well as screenshots to showcase your work. You should also include the source code as well as credit to anyone else who had a hand in the project. Make it clear which parts are your work and which are someone else's.
Get Entry-Level Experience
It's hard to break into developing right away, and you will need some experience as a gaming programmer first. You might be able to get a position at a smaller studio which makes mobile games or similar projects. If you cannot find paid work, an internship might help. You could end up working for a big name if you are willing to do unpaid work, which can seriously help with securing a long-term position at the end of your internship. The key here is to gain as much experience as you can and add to your portfolio. You will then be ready to take the next step up the ladder.
Advance Your Career
Becoming a gaming developer is a progression on from programming. Some of the tasks you undertake will end up being the same, although you will now spend more time on designing the games and their concepts. The level of responsibility you have and the kinds of projects you work on will depend on your seniority, as well as the size of the studio that you work for. You will spend less time on coding, but that experience will still come in handy for knowing how to make scenes and actions possible.
It takes years of hard work to become a game developer, but if it was easy, there wouldn't be any job opportunities left. The good news is you can expect a high salary as well as an enjoyable career when you work your way up that ladder.
For job opportunities, make sure you check out the Gamasutra job board!