On Monday at 1:55pm GMT, Codemasters announced a new entry into their DiRT series. And five minutes later they released it through Steam's Early Access. The next entry in what had been best known as a triple-A console racing series was following the path of many small, independent developers.
The move marks the first big console name to make the switch, and while some larger developers have taken the Steam Early Access route, this feels significantly different. In a lot of ways, it feels like a sea-change.
"I think in the past we got caught up with questions like 'What are our USPs [unique selling points]?' or 'What are the big back-of-the-box features that are going to make this sell?'" Paul Coleman, lead designer on Dirt: Rally tells me. "Focusing on what the games feels like in people's hands, or what the camera that looks at the car is doing and how that's giving the player the feedback they need to navigate the stage, a lot of that got left by the wayside in the pursuit of better graphics and higher fidelity particles."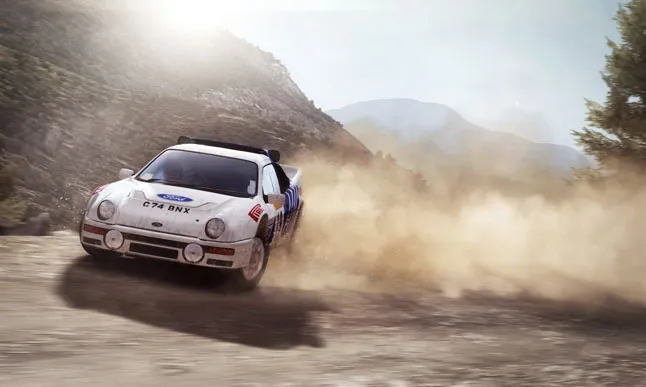 That Codemasters has had a bit of a rough time of it lately is no big secret. The UK-based publisher underwent a series of redundancies at the beginning of this year, as well as failed to ride the wave of new console releases, putting out last year's F1 2014 on PC, Xbox 360 and PS3 only. It's hard not to see these difficulties as indicative of the increasing costs of triple-A development, both in terms of how much they cost to develop, but also how much time that development takes.
So, in a lot of ways, Dirt: Rally is a reinvention. A developer pushing itself down a new alleyway, as it finds the road it was previously on running out of tarmac. I ask Coleman how Codemasters came to the decision to surprise-release DiRT: Rally.
"A lot of us were getting pretty bored with the way games are traditionally marketed," he says. "Announcing, doing a multiplayer preview and a single player preview, and finally releasing. But along the way you're always fending off the questions that you have answers to, but have to hold onto until the next update, and it all gets very tedious. I think players are bored of that now, we certainly are, and it felt like the right thing to do."
Rally itself is somewhat of an oddity among Early Access, coming out of the gate feeling like a complete, albeit sleight, game. Bugs are few and small, and you're already able to complete championships and hurtle down treacherous stages as rain lashes across the windscreen. The intent from Codemasters is to present a platform from which it can build and iterate, but most interesting is that the developer has a similar attitude regarding the purpose of Early Access as Red Hook Games, makers of Darkest Dungeon.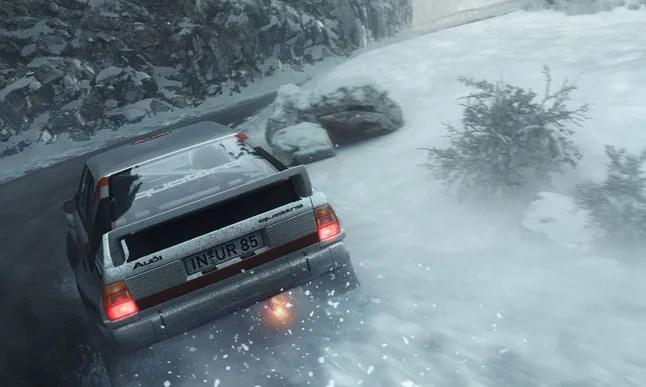 "For a studio that has traditionally made a product that's gone onto a disc and then released content patches and a few fixes after that release, this is now a very exciting way of developing games." Coleman explains. "We didn't want to release something that was full of bugs and was really ropey, and Early Access isn't an excuse for that. I want to use Early Access so we can get people's feedback on the way that the game plays and feels, and I don't want bugs to get in the way of that."
And as to how it plays and feels, the focus has been far more on the simulation side than the arcade, the reaction to which has been almost unanimously positive, as far as Coleman or I can tell. That said, any sort of simulation is going to be, by its nature, more niche than something more simple and designed for mass appeal. I ask Coleman how Codemasters feels about pursing a smaller audience than before.
"The trouble with our products in the past is that they've sold very, very well, but they've been very throw-away in my opinion," he said. "The vast majority [of players] would only play them for six or 15 hours, and then just trade them in for the next game on the shelf. I really want people to grow with Dirt Rally, and be playing this game for years to come."
To that end, Codemasters has been adjusting its perception of Dirt over the past year, using social media to probe its audience as to what kind of game they'd like in the next installment. The reply they got was strongly asking for a more simple, simulation-based game, and so that's what they've developed.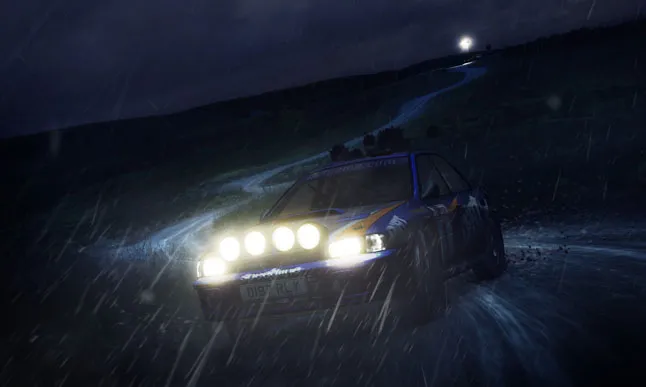 The question now becomes whether Codemasters are going to pave the way for larger developers who are balking at the risk and cost associated with putting a game out on console, or if it will be merely an experiment. For the moment, Coleman is very optimistic.
"I don't think it would be too much of a stretch to say a wave of euphoria went through the office the likes of which haven't been around, certainly since 2011 when Dirt 3 came out. Even then it was so muted because half the studio had gone on leave, because there was nothing more they could do to get the game out there: it had gone through, it was in cert, it was being printed onto the discs. Whereas here, everyone was at their desks with the code-base open, ready to fix anything that might have cropped up. It is high risk, and sure, you can look back at it now and say that it was amazing and we did a great job, but you never know how these things are going to go. That said, I think over time this is going to grow into one of the biggest games we've ever made at Codemasters."