[What affect does gaming activism have on governments and the industry itself? Journalist Tracey Lien takes a look at the causes and effects of recent outpourings of gamer-led political activity.]
In the heart of Sydney, Australia's central business district, a group of hundreds is drawing the attention of passers-by. While it is not unusual for large gatherings and protests to take place in the city's Hyde Park, this group is getting noticed not only for its size, but also for its strange behavior.
Each protestor is groaning and moving slowly with an uncoordinated limp. Their clothes are mostly torn and stained a bloody red, their faces painted like it's Halloween. This is no ordinary protest. This is a zombie lurch.
Over the past two years, zombie lurches have become a regular occurrence in Australia, with most being organized at a grassroots level to draw attention to Australia's lack of an R18+ rating for video games and protest against the system of games classification.
It's not the only thing that Australian gamers have done to make their opinions on the subject heard, but it is one of the more spectacular.
Halfway across the world, in the midst of a Supreme Court case over the legality of retailers selling violent video games to minors in California, grassroots gaming activists have traded in the zombie make-up for a different approach.
The Video Game Voters Network has called for their members to write, "I believe in the First Amendment" on their old controllers and send them to Californian senator, Leland Yee.
Meanwhile, in Germany, a country known for having some of the toughest legislation on video games in the western world, grassroots activists have amassed more than 73,000 signatures in a petition opposing a parliamentary ban on violent video games, effectively persuading the government to see their point of view and halting the ban.
There is little doubt that video game activists have taken many creative approaches to making themselves heard, but how effective are they when it comes to initiating change? Is it all just a short-term spectacle or do they achieve lasting results?
The senior vice president of the United States' Entertainment Software Association, Richard Taylor, said that it is crucial that organized activist groups exist because they provide the kind of representation that the games industry needs, and that this representation plays a role in affecting change in the industry.
"Other industries have similar representation; I don't care if you're the film industry with the Motion Picture Association or the music recording industry or even something as simple as home builders or realtors -- they have representation in and around Washington DC and in other capitals around the world to make sure the governments are being supportive of the industry and nurturing it and not doing any harm to it," Taylor said.
"The video game industry is relatively young, it's particularly critical at this time to make sure it's being treated fairly, equally, that it's being appreciated as an art form, and is appreciated for the innovation it brings."
Taylor speaks mostly about the Video Game Voters Network, which has been particularly effective in the U.S. by rallying gamers from around the country to stand up for the rights of those who create, sell, and consume video games, although when contacted about the success of their old game controller campaign, we received no response from the network.
"For a long time attacking video games was a low-risk high-reward proposition. It's very easy to say kids are off track because of video games, or this person did a horrible thing because he played games, but we've changed that greatly in the past few years, partly through organizing on a grassroots level and stepping in and countering those accusations," he said.
---
Game developers around the world have also shown their support for grassroots gaming activists who have stood up against government restrictions. At this year's GDC Europe, one of the founders and executives of Crytek, Avni Yerli and chief executive officer at Remedy Entertainment, Matias Myllyrinne spoke of the importance of such groups in ensuring that developers aren't restricted in what they can make by the government, and that gamers aren't restricted in what they can experience.
"Government regulation around the world is something you need to take into consideration any time you're creating a game," said Myllyrinne, who recently led the development of Alan Wake.
"It's a cliché, but we're all connected. It's a global economy, it's a global market, and that means that if for example Germany were to ban our games, we'd probably be losing our second or third biggest market, and that's really lethal."
"It has a huge impact on our ability to create whatever we're creating next. In that respect what happens in Germany concerns us all," he said.
Myllyrinne believes that it's a generational gap that has led to those in power not understanding video games and, thus, fearing them.
Citing the controversy that Elvis Presley stirred in the '50s with rock and roll, heavy metal in the '80s and the impact that musicians like Ozzy Osbourne had on society at the time, Myllyrinne said that the demonization of video games by those who don't understand them is hurting the industry.
"Gamers and developers should have the same kinds of rights and freedom of expression and freedom of speech as any other art form has, and that's a standing point," he said.
"So far things haven't been that restrictive, and I don't feel that we've been oppressed, but it's important to give developers the right to create the kind of content they want to create."
Many grassroots gaming activists focus on video game classification and government legislation, but not all do. 2002 saw the launch of the FairPlay campaign, which aimed to push for fairer game pricing in the United Kingdom.
The movement garnered support from gamers from all over the country, the games media, and game developers like Peter Molyneux, and the campaign for cheaper games, which culminated in the "1st-8th December 2002 Don't Buy A Video Game Week", brought the issue of what the campaign described as "rip-off video game pricing" into the public eye.
But despite the media attention that the campaign drew, no long-term impact has been recorded and so it is difficult to measure FairPlay's success and determine whether it was successful because it gained the attention of the mainstream media, or whether it was ultimately unsuccessful because no notable changes were made to the UK system of game pricing.
The difficulty of measuring the effectiveness of grassroots activism is particularly clear in cases where there is no evidence of a direct correlation between the activism being done and the changing opinions of those in power and regular voters.
In Australia, where local politicians met on December 10 of this year to discuss the issue of introducing an R18+ rating for games, most grassroots gaming movements had already been rallying for more than a year to change the opinions of politicians. While there were some direct links between the groundswell of grassroots support and the actions of politicians, determining the success of these campaigns is not always easy.
---
Senator Kate Lundy, who tabled the petition in support of an R18+ rating that was run by PALGN and video game retailer, GAME, attributed her support for the rating to the activists she'd heard from in a parliamentary speech, and while the groundswell of support for the rating from the public and activist networks was enough to sway her, the Standing Committee of Attorneys General still did not reach a unanimous decision in December and the new rating was not introduced.
But this isn't to say that the campaigners were necessarily unsuccessful in their efforts.
Head of the Interactive Games and Entertainment Association of Australia, Ron Curry, said: "Sites and groups such as [the political party] Gamers 4 Croydon, Grow Up Australia, Kotaku and GameSpot have been extremely effective from a grassroots campaigning perspective -- on the whole they have taken a very practical approach to engaging gamers, who may previously not have been exposed to any activist activity, and assisted them to make reasoned arguments to decision makers."
"In terms of specifics, close to 60,000 submissions (98 per cent of which were in favor of introducing the adult classification) were received as a response to the discussion paper released by the Minister for Home Affairs in early 2010 and there is no doubt that the efforts of those groups were vital in driving the overwhelming response," Curry said.
Activist networks like Grow Up Australia, which started as a Facebook group and now has more than 32,000 members,, aren't the only groups that gained an enormous amount of media attention in 2010.
In this year's South Australian state election, a group of gamers frustrated by the roadblocks that were in the way of the country getting an R18+ rating for games formed their own political party, Gamers 4 Croydon, to challenge the incumbent attorney general who opposed said rating.
The party itself has since disbanded after the election having won no seats in parliament; however, they still managed to win hundreds of votes in the electorates that they ran in, including 726 (3.7%) votes in Croydon, 413 (1.9%) in Mawson, 350 (1.7%) votes in Adelaide, 258 (1.2%) votes in Norwood, 216 (1%) votes in Light, and 7994 (0.8%) for the Legislative Council.
"I don't think anyone really expected a one-policy party to get elected," said the editor of Kotaku Australia, Mark Serrels.
"Really their goal was publicity and in that respect they were successful. A lot of attention was brought to the R18+ issue. But that's the inherent problem -- do you run as a one policy party for publicity, and expect to fail (technically), or do you try and take the election seriously and risk diluting your message? I honestly think they performed a function and they ran that gauntlet relatively successfully."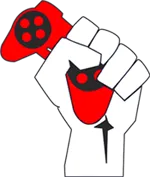 When the Standing Committee of Attorneys General announced on December 10th that it had not reached a unanimous decision to introduce an R18+ rating for video games, the news was met with surprise and, in many cases, disbelief from journalists and those who had gotten behind the cause.
Despite the campaigning efforts from sites such as Kotaku, GameSpot, and a record-breaking petition from GAME, the desired result was not achieved, unlike in Germany where their legislation meant that all it took was 50,000 signatures to force a government review of proposed policy about the banning of violent video games.
So what does this mean for grassroots movements in the world of gaming? Is it a matter of hit and miss? Do existing political conditions need to be in place for the movements to be effective? And, in the greater scheme of things, do these movements work?
"We'll see what happens when the dust settles, but there are people out there who have done a great job of raising mainstream awareness regarding the R18+ issue," Serrels said.
"At Kotaku we had Seamus Byrne (the publisher of the Australian versions of Kotaku, Gizmodo, and Lifehacker) successfully win a televised debate on the issue, and even had Mel and Kochie (Australian TV personalities) behind an R18+ rating! Roland Kulen and GAME had a record breaking petition presented in Parliament, and Gamers 4 Croydon really made an issue of R18+ during the election period."
"I'd like to answer this question in the future and be able to say that, yes - a grassroots movement did have an impact -- when we have our R18+ rating in Australia."