[Examining the "new normal" for the iPhone App Store, in which 99 cent games are being replaced by free-to-play, microtransaction-based titles, we speak to developers at Newtoy (Words With Friends), Ngmoco, and more.]
Pricing for games on Apple's App Store has frequently been described as a "race to the bottom". A look at the top paid games reveals a list that's full of 99 cent titles, with only the rare game charting with a price tag of $5 or more.
So how do you make your game stand out in a field full of lower priced apps? For some, the answer is simple: give it away for free. But is this strategy viable? Can in-app purchase and advertising make up for an actual price tag?
For at least three developers, the answer appears to be yes.
Jumping For Coins
When Get Set Games originally released Mega Jump -- which just recently passed the six million user plateau -- the game wasn't free.
As the studio's third release, Mega Jump was priced at $0.99 when it launched in the app store. The team achieved what they describe as "decent sales," and at one point Mega Jump was one of Apple's featured games.
Eventually, mobile social network platform OpenFeint approached Get Set about a limited time offer, which would make the game free for one day only, coupled with heavy promotion. It was an immediate success.
"We set it free and it got a million downloads in three days, which is exceptional," explains co-founder Matt Coombe. "And so we saw our ranks go up and also we have a small amount of in-app purchases available, and we saw their sales just go through the roof right away. It was clear that more people equals more in-app purchases.
"But we found that our sales figures dipped almost immediately after the promotion. Despite getting a million people when it was free, as soon as it went back to just 99 cents, sales slumped almost immediately back to roughly where they were before. But the in-app purchases stayed strong, because we had a large community of people that had downloaded during that period."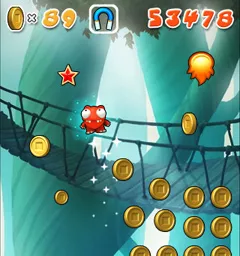 After reverting back to the 99 cent price point, the studio eventually made the game free once again, as part of an OpenFeint promotion, for an entire weekend -- which led to yet another increase in both downloads and in-app purchases.
Finally Get Set decided to simply make the game free to download once and for all. "It just turned out that we could make much, much greater revenue by giving it away and selling in-app purchases then trying to sell the app itself," says Coombe.
Prior to making the shift to free, Mega Jump was seeing approximately 1,000 downloads per day and in-app purchases accounted for nearly a third of the game's profit.
Now that the game bears no price tag, downloads have skyrocketed to between 35 to 40,000 per day. And even though the average revenue per user is only approximately between five and ten cents, the sheer number of users makes this strategy much more profitable.
In addition to the pricing of the game, the in-app purchases themselves have changed along the way as well. Initially the game allowed users to purchase items, such as new characters, with real money.
But after receiving negative feedback, Get Set decided to change things around. Since players were already collecting coins in the game, the studio decided that those coins should be used for purchasing items and upgrades. And instead of buying those items directly, users could purchase virtual currency.
"We kind of thought that might actually hit us in terms of revenue a little bit, by allowing people to get stuff for free by just collecting coins in the game, but it actually had the opposite effect," says Coombe. "People are much more likely to purchase a virtual currency and use that to unlock stuff than they are to purchase items directly, which was mind-blowing."
---
With a Little Help from My Friends
While in-app purchases work for some games, the technique doesn't necessarily lend itself all that well to every game.
For Newtoy Inc., the developer behind Words With Friends and the associated With Friends series of games, in-app advertising has proven to be a much more effective tool. But like Mega Jump, these games weren't always free.
The studio's first release, Chess With Friends, was initially 5 dollars, but wasn't getting the kind of traction that Newtoy wanted. The number of downloads simply wasn't high enough.
So the studio decided that it would make the game completely free, and then determine how to make money from it once the audience was there.
Now the game is available in two different flavors: a $2.99 paid version and a free ad-supported version. But having a free game with advertising was enough to support the studio. The paid version, meanwhile, is what lead designer Kevin Holme describes as "icing on the cake."
Newtoy followed the release of Chess With Friends with Words With Friends, a game that features an identical, multi-SKU pricing structure. The iPhone version of that game is currently making over $1 million in revenue each month between both the paid and free versions.
The game has five million monthly active users, which amounts to over 250 million minutes of gameplay and one billion ad impressions each month.
According to Holme, one of the driving factors behind the game's success with this pricing technique is its focus on multiplayer gameplay.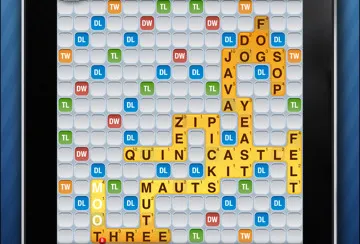 Newtoy's Words With Friends
"We don't have a single-player element," explains Holme. "The only way you can play is through multiplayer, so if you're interested in playing the game you don't really have any other option. You can play with a random opponent, but we really push you to play with other people."
"We actually think that we didn't make a mistake by leaving out an AI single-player mode. That's one of the reasons for our success: leaving the single-player out entirely.
"It certainly helps our acquisitions and spreading it through word of mouth. All the people that download it for the first time just because they saw it on the games list, they don't know anyone to play against yet, so they tell their friends to try it out, so they can play together."
---
Turning Games into a Service
What these games have in common is that the creators are constantly listening to feedback from their users and then implementing that feedback into the game through frequent updates. A happy customer is a paying customer. This shift from viewing games as a service instead of a product is something that mobile developer and publisher Ngmoco was able to spot relatively early on.
"We realized in mid-2009 that the real future value was in maintaining a relationship with a consumer over a lengthy period," says the company's vice president of marketing, Clive Downie. "To monetize the engagement that results from the relationship in many ways. The backbone of that relationship should be a service."
That wasn't always the case, as Ngmoco got its start by releasing a number of popular paid games like Rolando and Topple. But, like Newtoy, the company found that it simply wasn't reaching a large enough audience, in spite of the relative success of those games.
So the decision was made to make all future releases free and supported by various in-app purchases and advertising.
According to Downie, the shift has been a profitable one. With downloads of free games ranging from between 10 and 15 times larger than those of paid, Ngmoco is able to achieve an acceptable level of success by monetizing a baseline of only two percent of daily active users.
And again, the key to keeping users coming back and spending money is listening to them and regularly improving the game experience.
"We are constantly listening to communities to understand how we can provide content and services that can increase that yield and at the same time increase duration and enjoyment in the game," says Downie. "Bottom line, after all the talk of services, yield, engagement: we don't lose sight of the fact that we have to make good, compelling entertainment that appeals to and delights tens of millions of people. That's at the core of Ngmoco."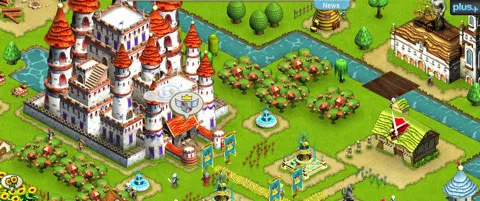 Ngmoco's We Rule Quests
The company is hoping to soon expand this philosophy to both development partners and the Android platform, with a new global social network created in conjunction with new owner DeNA, which is currently in a closed developer beta.
In Conclusion
While giving a game away for free may make for a counterintuitive business plan, for many developers it's much more profitable than charging for it. In many instances, including the three outlined here, having a substantially larger audience purchasing in-app items or viewing ads means more revenue for the developer, even if those users are only spending an average of a few cents each.
This strategy doesn't provide the instant gratification that a paid app does. Instead, it requires a forward looking perspective that has the potential to be significantly more profitable.
"Over the long term successfully monetizing engagement pays back more than monetizing once at the point of download," says Downie.